EKN Trackside: 2019 Challenge of the Americas – Sonoma Preview
Championships to be decided at Simraceway Performance Karting Center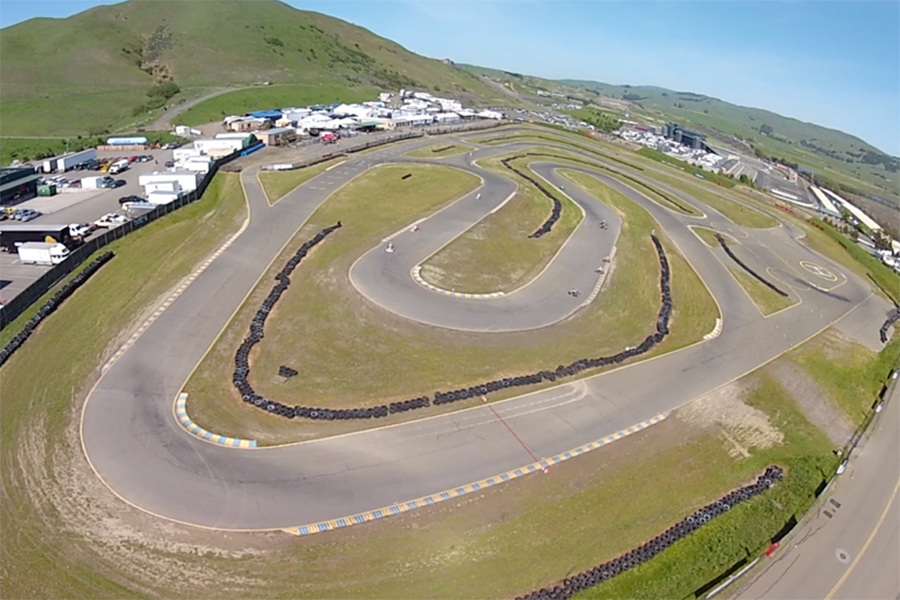 (Photo: SeanBuur.com)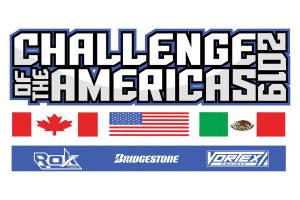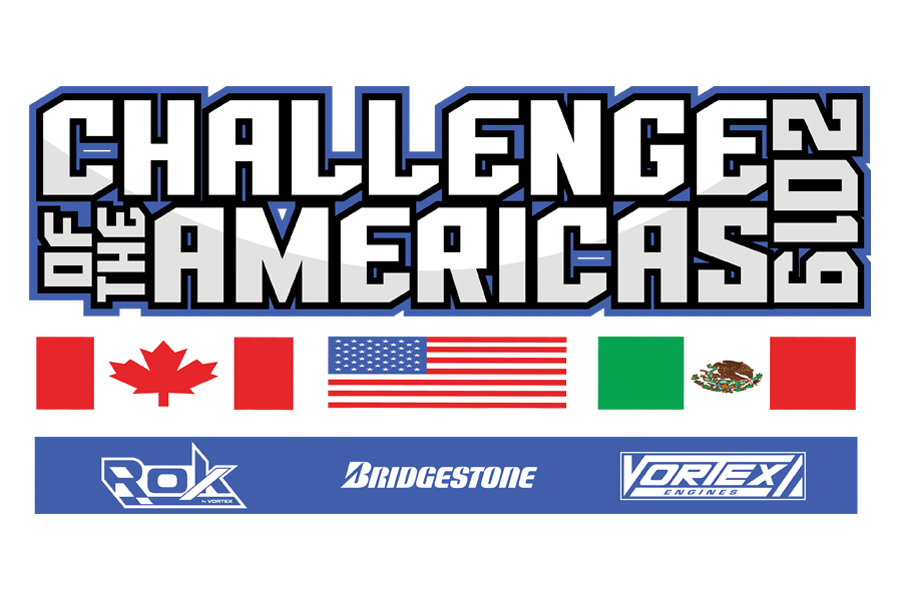 The 2019 Challenge of the Americas will close out the season this weekend at the Simraceway Performance Karting Center in Sonoma, California. After two doubleheader events in February and March, Round Five and Six will conclude the premier winter series on the left coast. This is the seventh straight year that the championships will be decided at the picturesque facility in wine country, with tickets to the Rok Cup International Final and ROK the RIO events on the line.
eKartingNews.com is on-site for the series final to provide industry-leading coverage from each of the three events for the 2019 season. Those karting enthusiasts not in attendance can listen from home or on the road to the EKN Live broadcast page at www.ekartingnews.com/live with Tim 'Chappy' Chapman providing the play-by-play call with EKN's Rob Howden completing the daily reports and updates on the EKN Social Media network that will fill up your timeline throughout the weekend.
The Senior Rok division has four drivers within 71 points of each other heading into series finale weekend. Leading the charge is two-time winner and Senior rookie Cooper Becklin (GKH / Birel ART). Becklin won at both CalSpeed and Tucson, and leads defending champion Jim McKinney (Ruthless / Exprit) by 48 points. McKinney has two podium finishes yet no victories. Jake Drew (HRT / Kosmic) won Round Two at CalSpeed, coming up just short in Round Four to Becklin. He trails by 67 points with Colby DuBato (PKS / Ricciardo) still in the mix sitting fourth.
Nothing is close to being decided in the Shifter Senior Rok title chase. Veteran karter Ron White (RWR / CRG) has three straight podium finishes, including two runner-up results in the last two rounds to hold the championship lead. White leads over Round One winner Zach Pettinicchi (VRP / Formula K) by 33 points. Prescott Campbell (MRC / Aluminos) sits third in the championship chase, trailing by 54 points. The class is welcoming a guest on the weekend as Hannah Greenemeier (RPG / Tony Kart) will make her shifterkart debut.
Rod Clinard (CRG Nordam) has a solid hold of the championship chase in the Shifter Masters Rok standings. Three wins over the first four rounds have Clinard leading the title chase by 127 points. Last year's vice-champion Nick Firestone (Ruthless / DR Kart) sits second with defending champion Kalvin Chen (FW / CompKart) in third. The class will welcome local drivers Patrick O'Neill (RWR / CRG) and Jim Kidd (Aluminos) to mix up the action throughout the weekend.
Only six points separate the top two drivers in the Masters Rok standings. Derek Wang (FTK / Tony Kart), who has yet to win on the season, leads over defending champion Erik Jackson (Vemme Kart). Wang has four podium finishes, and has yet to finish outside the top-three in all official sessions. Jackson has one win from Round Two, and stood on the podium in Round Four, standing next to Nick De Graaf (Vemme Kart). He trails Wang by 32 points with two-time winner Billy Cleavelin (RPG / Kosmic) sitting back by 61 points.
Four different drivers have won over the four rounds in the Junior Rok category. Ethan Ho (APM / Redspeed) has recorded the most points to lead the championship chase heading into the series finale. His advantage is 31 markers ahead of Round Two winner William Ferguson (SSM / Kosmic). Liam Letzsch (CBM / FA Kart) has been close, placing runner-up in Round Four to sit third in the points. Fourth is Round Three winner Macy Williams (FDM / FA Kart), who trails Ho by 77 points.
Adam Kasick (FDM / COMPKART) holds a 28-point lead over Colby DuBato (PKC / Ricciardo) in 100cc Senior, with Jackson Dunn (FDM / COMPKART) a further 59 points in arrears. Kasick won a single race at both CalSpeed and Tucson and a fourth in Round 4 is currently his drop race. Everest Fedler (FDM / FA) is still in the hunt as well, sitting just two points behind Dunn. Jimmy Gregory (K&K) has been the lone 100cc Masters driver this year, but he will be joined on the grid by EKN's Rob Howden, who will driver a ROK VLR100 powered BirelART for Full Throttle Karting. Kalvin Chen is also rumored to be entering the class to run double duty alongside his Master Shifter ride.
The Mini Rok division has been a two driver fight throughout the first four rounds. Enzo Deligny and Logan Toke each have two wins on the year. Deligny (Tony Kart) leads by 20 points ahead of Toke (Top Kart). Mini rookie Anthony White (CRG) broke up their 1-2 finishes by grabbing the runner-up position in Round Four, and now heads to his home track. A number of locals are looking to break up the regulars in Sonoma, including Christian Cameron (Tony Kart).
Italian Filippo Sala (Vemme Kart) has gone four for four in the main events, and leads the championship by 76 points. Zachary Walrod (Benik) has four podium finishes to sit second, the only challenger heading into the series finale as Sydney Cassels (Vemme Kart) and Gage Jarvis (Benik) are too far out for the top spot in the standings.