Kosmic Kart: Results Not Up to Performances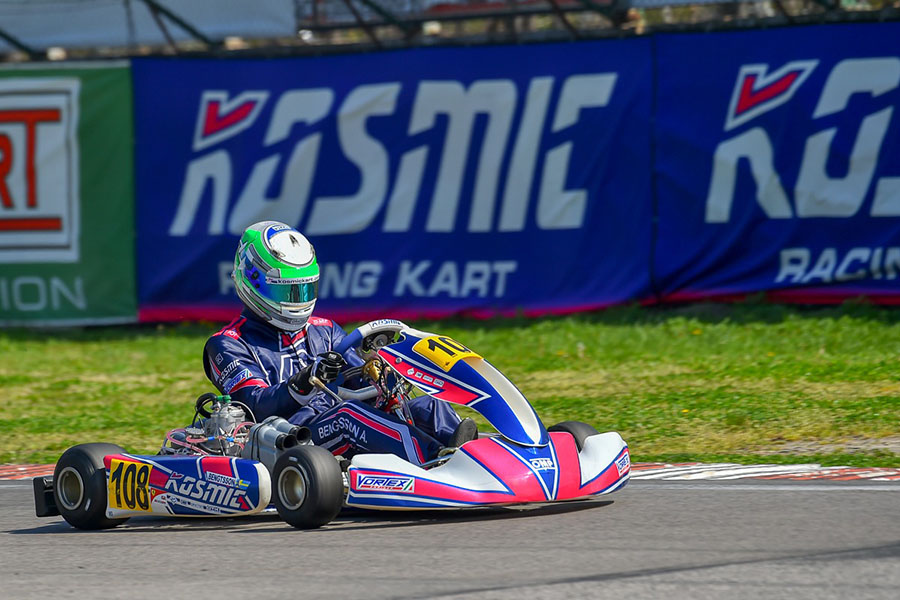 Despite a few unlucky events, the drivers of the Kosmic Racing Department end the WSK Super Master Series in Sarno with good prospects for the rest of the season
After a round off, Axel Bengtsson and Paul Evrard return to the KZ2 category. The two drivers, after prudent qualifying, try to push with more determination in the heats. Evrard, in particular, gains a good 8th place in pre-final, centering this way the access to the final. Here he closes seventeenth after a perfect race.
A little unluckier the weekend of our standard-bearers in the OKJ category. Alexander Gubenko and Malja Axel are struggling a bit in qualifying and in the heats, but show off all the speed of the Kosmic Lynx R powered by Vortex engine during pre-final, where they recover 9 and 8 positions respectively. It is a pity, however, that an accident right at the end of the heat, prevents both of our standard-bearers from entering the Final.
In the OK category, the Kosmic Lynx R chassis shows all its great performances with Juho Valtanen: the Finn is the author of a top weekend, in which he is 3rd after the heats, wins an excellent second place in the prefinal and closes 4th in the decisive race.
The next race meeting for the Kosmic Kart Racing Department is scheduled for the weekend of 29th – 31st of March, with the first round of WSK Euro Series, taking place again in Sarno.