Kosmic Kart: Good Performances, Not Much Luck at WSK Super Master Series in La Conca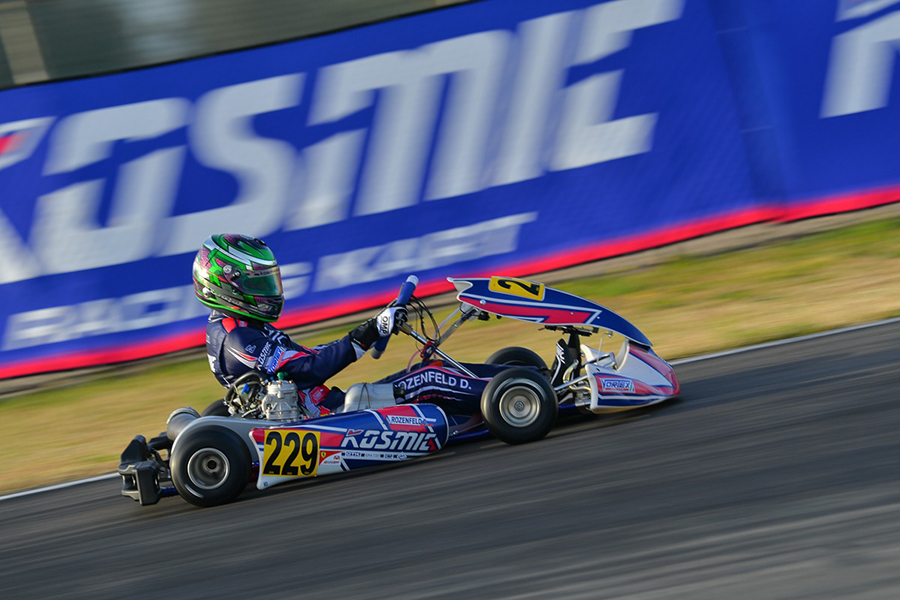 In La Conca our drivers of the Kosmic Kart Racing Department show good and steady pace against a very competitive line-up.
The third round of WSK Super Master Series was pretty binding for Andrey Zhivnov, Axel Malja and Alexander Gubenko, the standard-bearers of our Kosmic Kart Racing Department taking part in the race in OKJ category.
Free practices prove that the Kosmic Lynx R chassis' performances are very high level and Zhivnov manages to score the second best time in the first group.
Unfortunately, however, our drivers do not have much luck in the qualifying heats and, despite Zhivnov is very fast, he cannot recover beyond the 31st place, with Malja immediately behind. Such results affect the rest of the weekend, forcing our standard-bearers to start from the backline, where unexpected events and contacts may happen more frequently.
In batteries the best results still come from Andrey Zhivnov who gains a fourth and a ninth place. Axel Malja also did well, placing seventh, after recovering six positions.
Our drivers race together in prefinal A and after that, Axel Malja qualifies for the decisive race after another great comeback. Alexander Gubenko (who will conquer the fifth place) and Andrey Zhivnov, affected by a penalty, qualify for Final B.
In Final, Axel Malja is once again the author of a great recovery of 10 positions.
In OK, our Kosmic Kart Racing Department is represented by David Rozenfeld: our driver proves to be constant and fast during the whole weekend, with a fifth and a ninth place in the heats and a good prefinal, finishing ninth.
Rozenfeld closes his race weekend with a twenty-first place in Final. A bit unlucky is also Juho Valtanen (Kohtala Sports), pushed out of the game after a contact in Final, but still a big protagonist of this third round of WSK Super Master Series. The Finn proves to be up to the high-level quality of the Kosmic Lynx R chassis with three victories in the Eliminatory Heats and the victory in prefinal.
The next race meeting for the Kosmic Kart Racing Department is scheduled on the International Circuit in Sarno, where the fourth round of WSK Super Master Series will take place, from 21st to 24th March.