Superkarts! USA Pro Tour Brings More Success for OTK Kart Brand
Weather filled weekend yields wins and podiums to OTK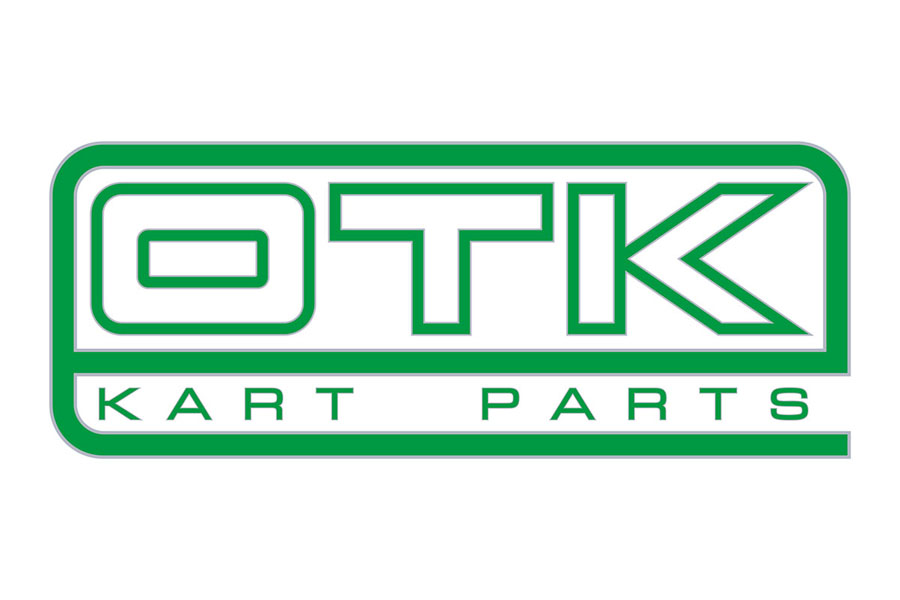 From one coast to the other, OTK branded teams and drivers were back on track this past weekend at the opening round of the Superkarts! USA (SKUSA) Pro Tour. Taking on the Calspeed Karting facility for the annual WinterNationals event, OTK claimed what would be eleven main event victories with 37 podium results as 44% of the drivers, 93 of the 205 entries, competed aboard an OTK manufactured chassis.
"Thank you is all I can say to our teams and drivers," explained Luis Rubial of OTK USA. "The results from the opening round of the SKUSA Pro Tour is proof that hard work pays off. We are gaining market share and the results are coming with that. I am extremely happy with the progress of the OTK Mini Kart chassis as Tony Kart drivers looked to claim victories on both days, before post race penalties had them taken away. The pace is there and we have sold several more Mini chassis this year compared to last year at the same point in time."
Over the rain filled weekend, OTK branded drivers swept the podium in main event results on several occasions. Saturday saw three podium sweeps beginning with KA100 as Redspeed Kart driver Ethan Ho led the way ahead of Team Felon's Connor Zilisch and William Cox. Dale Curran put the Nash Motorsportz team on the top step of the podium in X30 Junior as Zilisch garnered his second podium result of the day with another second place result. Ho also found the podium in the X30 Junior field with a third place effort. Steve Martin put his 2 Wild Karting Tony Kart at the front of the field in X30 Super Masters as Jon Persing (Nash) and DJ Ortiz (Kart Racing Solutions) rounded out the podium in second and third. The same three drivers found their way to the podium on Sunday as well, this time led by Persing followed by Martin and Ortiz.
Graham Trammel led the way for Rolison Performance Group in the Micro Swift category taking the checkered flag on Saturday. Kai Sorenson looked to have scored the IAME Mini Swift victory aboard his Supertune prepared Tony Kart but a post race penalty relegated him to second. Crosslink Karting's Derek Wang and Joshua Carr added podium results finishing second and third in X30 Masters and third in X30 Senior, while multi-time race winner Christian Brooks added a second place finish in Saturday's Senior final.
Two more second place results came courtesy of Nick Persing (Nash) in KA100 Senior and G1 pilot Dan Monteiro (RPG) while Rory Van Der Steur (Felon) and Austin Osborne (Iron Rock) claimed third place results in Shifter Pro and KA100 Senior.
The results would be much of the same on Sunday as a brilliant team effort by Rolison Performance yielded a 1 – 2 – 3 effort in X30 Junior. Branyon Tiner would lead the way for the Kosmic trio as Jason Leung and Josh Pierson rounded out the OTK podium sweep.
Two more podium sweeps came on the day as Ethan Ho scored another main event win, just ahead of Ruthless Karting FA Kart driver Diego Laroque and Speed Concepts Racing's Kyffin Simpson. Austin Osborne put Iron Rock and Kosmic on the top step of the podium in KA100 Senior as Persing and Martin finished second and third.
Derek Wang added a victory for the OTK brand and Crosslink with the X30 Masters win as Matt Johnson (Nash) made it a 1 – 2 OTK finish. Josh Carr claimed top honors in X30 Senior capping off another winning weekend in SKUSA competition.
Five additional podium finishes were garnered on Saturday with Jack Iliffe and Graham Trammel finishing second and third in Micro Swift while Michael Ilavia (Crosslink) was second in Pro 2. Anderson Leonard crossed the stripe first for the second time on the weekend. Another on track penalty relegated him back to third but the Tony Kart Mini chassis speed is well represented. Justin Peck was the final podium winner for OTK on the weekend with a third place effort in G1.
With the summer season fast approaching, interested drivers looking to compete with the most popular kart brand in the world are asked to contact your local OTK Kart dealer. See how you can join the winning team!