FIA Karting Expands Its Audience with Mobile App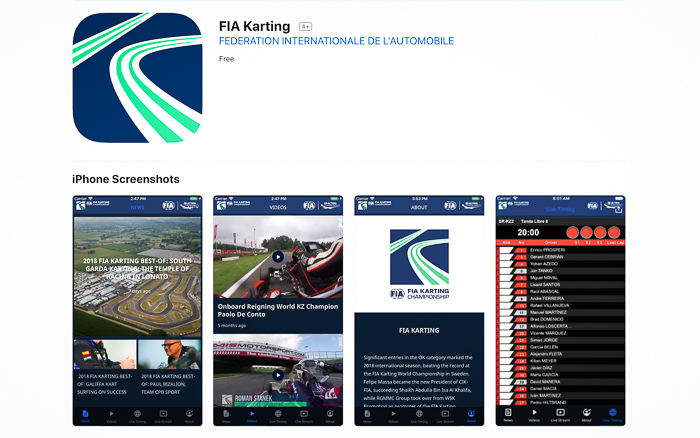 The FIA officially presents the new FIA Karting app for mobile devices on 5 March 2019 as part of the Geneva International Motor Show in the presence of FIA President Jean Todt and FIA Karting Promoter James Geidel.
Find all the FIA Karting news and videos, consult the information for each Competition, follow the races via live-timing and live-streaming, in the heart of the action and in the palm of your hand on your mobile phone or your tablet with the FIA Karting app.
Available now free for iOS in the App Store and for Android on Google Play, to experience the FIA Karting Championships, Cups and Trophies around the World with even greater intensity.