Cup Karts North America Sets Rules and Class Structure for 2019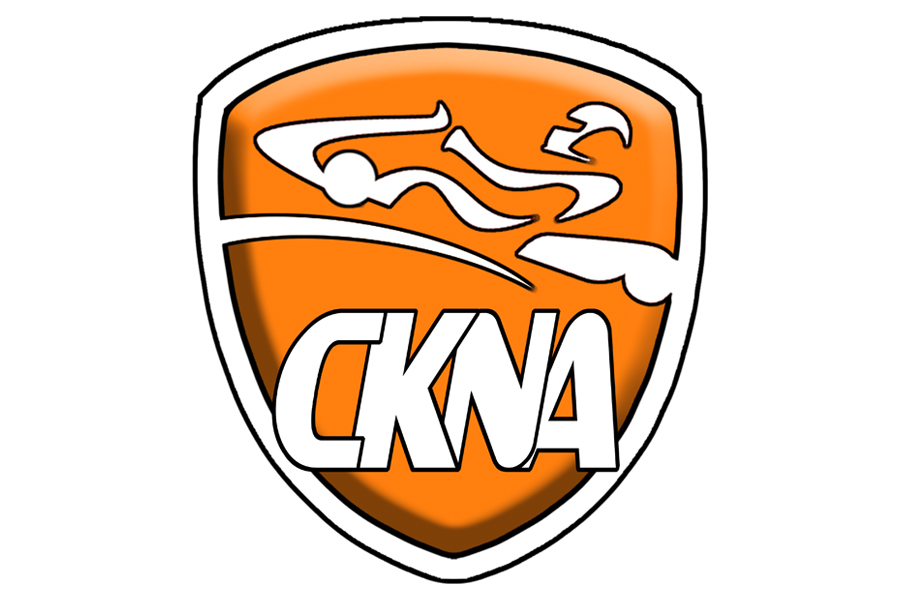 The 2019 midwest karting season is still closing in despite the fact that a polar vortex hit the area hard over the last month. Cup Karts North America is gearing up for its sixth season of promoting Briggs 206 karting, and they are preparing for a five-event CKNA Champions Cup, in addition to their third annual Grand Nationals. To help set the stage for the 2019 season, Cup Karts North America has released their rules, 100% free of charge to everybody, thanks to the continued support of Vega Tires.
For the 2019 Cup Karts North America rules and class structure, click Here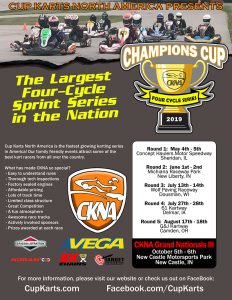 Here are a few key points in the updates for the 2019 season:
Masters Class goes to CIK rules only
Kid Kart goes to CIK rules only
Removing the CIK front bumper width rules
Rear track-width/bodywork measurements and procedures
"As you can see, the majority of the work was done on our CIK rules structure," stated CKNA in a statement on their Facebook page. "As we have always stated, the CIK rules are a work-in-progress. CIK was first offered as a full-time class last season, and we knew our rules would need some tweaking to make sure they best fit the majority of our customers in a fair way. Although very few changes we're made, we believe the changes we did make are all in the spirit of providing fair and equal competition competitors while still keeping them as simple as possible."
"The most notable adjustment was changing Masters to a CIK only class. We understand that this change does force some people to buy new bodywork. Please understand we very carefully considered this decision for the better part of a year. The last thing we ever want to do is dictate how a racer needs to spend their money. Ultimately, we felt that the Masters class had great potential to grow based on the feedback received from racers around the US and Canada, and the this move would bridge the gap needed to grow the class exponentially. Furthermore, given our Senior Heavy class remains an open bodywork/seat class, everybody still has a place to race regardless of their bodywork."
"As a 'stop-gap', we are allowing Masters to use any style seat throughout the Champions Cup divisional season. Changing bodywork is easy, but changing seats can take more time and planning. We wanted to give everybody time to make the change and spread the cost out more through the season as well. CIK seats will not be required in Masters until Grand Nationals III."
One section that is not in the book is the format for the CKNA Grand Nationals III.
"You will also notice that the format for Grand Nationals III is not in the book yet! After a lot of feedback from our racers, we have decided to adjust the entire format including qualifying and how it impacts the entire weekend. We are still sorting through all the options for that event, and will update the rule book accordingly once a final decision is made."