New WKA Vega Road Race Series Sponsor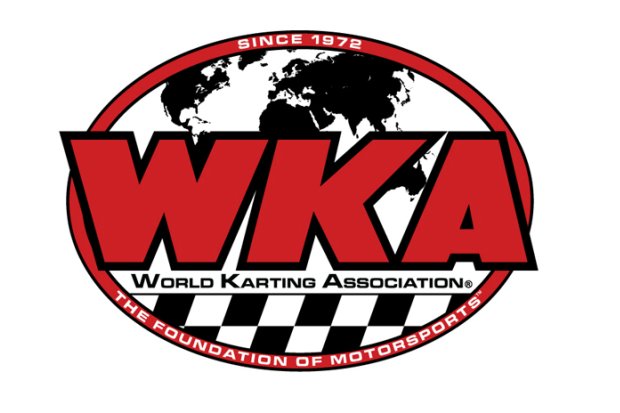 Full service marketing and apparel company, Expert T's, comes on board with class sponsorship for World Karting Association Road Race Series in 2019. Currently with 3 locations in Northeast Ohio, Expert T's is branching out their support to grassroots motorsports and beyond. Eager to get started with this elite series in karting, Owners, Joe and Jodi Kennedy want to help increase the sports exposure via their companies involvement while providing quality products and services to drivers, race teams, sponsors, and fans.
Expert T's is the proud sponsor for WKA's VEGA National Road Racing Series, 100cc Controlled Final 1 starting at Roebling Road in Savannah, Ga. March 8-10, 2019. As part of their involvement, a special "WINNER"  T-shirt will be given to the winner of this class for each of the remaining races on the 2019 World Karting Association Road Race Series schedule.
"We were looking to add some new product lines and company generated brands when an employee felt our company would tie in well with kart road racing. After reviewing the sport and its competitors, we quickly agreed.  Karting seemed to be a nice fit with the number of racers nationwide, the quantity of classes and the advancement structure to help drivers and teams get to the next level of competition. We want to be a part of this growth process and feel success will be felt by all parties involved. Our ability to produce most everything in-house, from t-shirts to award jackets, enables us to provide specialized micro services from 12 pieces to thousands. Not to mention the countless promotional products we have access to. What a wonderful way for anyone to promote their team, drivers and or sponsors in an easy and professional manner."
Any team looking for a new logo, team shirts, hats, hoodies, koozies, promotional items, decals or would like a consultation on what services and products are offered for their budget, should consider Expert T's!
The Kennedy's are also auto enthusiasts with a high performance soul. Though their involvement is just starting, soon you will see their company at the track soon. Be sure to look for their vending trailer or booth at the races this season.
About Expert T's: 3 locations to serve customer needs. Wooster, Ohio. Wadsworth, Ohio and Orrville, Ohio. Expert T's offers an interactive online design studio customers can use to design their own apparel or they can contact Expert T's and have one of their inhouse graphic artists assist with their design and order needs.  All processes are done in house: embroidery, silk screen, direct to garment, sublimation, decals and more. T-shirts, hats, sweat shirts, hoodies, jackets, chairs, banners, decals, PopUp  shelters…you name it they have it or can get it!
"We make grassroots motorsports look and feel like the pros!"
Website: www.expert-ts.com
Email: Christy.xpt@gmail.com
Phone: (330) 641-1227