Maranello Kart Has Stellar 2019 In Store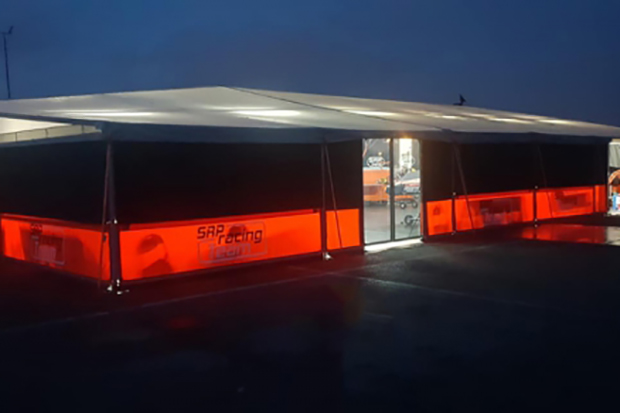 Maranello Kart is ready to get on track with a double structure: the Italian outfit will be debuting with SRP Racing Team starting from the Winter Cup, and with team SG Race. The program of season 2019 includes all the most important karting events.
Maranello Kart is about to face the challenge of the forthcoming season 2019 with renewed technical and sporting potential and a very interesting program that features the main International and National events in all categories.
Following a rather interesting 2018, Maranello Kart's manager Luca Iannaccone describes the 2019 programs to us: "The start to this new season has been good. We built something really positive, especially with team SRP, our new collaboration so far has rewarded our efforts and has been quite appreciated. We extended our activity quite a bit and our outlook of season 2019 is rather good because we have a lot of races and a very intense programme ahead."
The first official appointment is with the traditional Winter Cup. What drivers are going to be present in Lonato?
"Absolutely. We will kick off our season at the Winter Cup on February 17th on two fronts: the historic Maranello Kart and team SG Race directed by Stefano Griggio with Massimo Dante and Francesco Galletto in KZ2, and Mattia Simonini in OKJ, while the new entry SRP will also officially become part of the Maranello family in this occasion. At the Winter Cup, team SRP Racing Team will field Fabian Federer, David Trefilov, Marius Zug, Alessio la Martina, Brio Hueting and Dennis Fetzer in KZ2 and a lot of drivers also in OK-Junior."
The complete program for this season is very important…
"Both teams will contest the European Championship, the KZ FIA Karting World Championship, the KZ2 International Super Cup and DKM with SRP Racing Team, some WSK races and all the trophies to be held in Lonato. We will also partake in the Italian Championship. In the closing part of the season we will also take part in some important races like that in Las Vegas."
What are the main technical novelties of Maranello Kart?
"The entry of SRP is very important also on this front, we are testing new chassis and the data collected in the past few days have been very interesting. We have been working to some new KZ chassis for a few months now and lately we got very positive results from our new MK4, a new version with 30-32mm tubing, that is becoming a valid alternative to our traditional RS10, especially in some racing conditions. We also developed the MK3 chassis for OK and OK-Junior and the MK1 chassis for Minikart. In the latter case we made some changes that were very positive in terms of flowing when a lot of rubber is down on track."
How about engines?
"We confirmed our partnership with TM Racing. Team SG Race's engines will be managed by Tiziano Rizzi, while team SRP Engines will directly manage its engines. These are very important names in the world of karting and they will certainly give an important contribution to our competitiveness."