Cup Karts North America Assigning Opening Event as Spring Nationals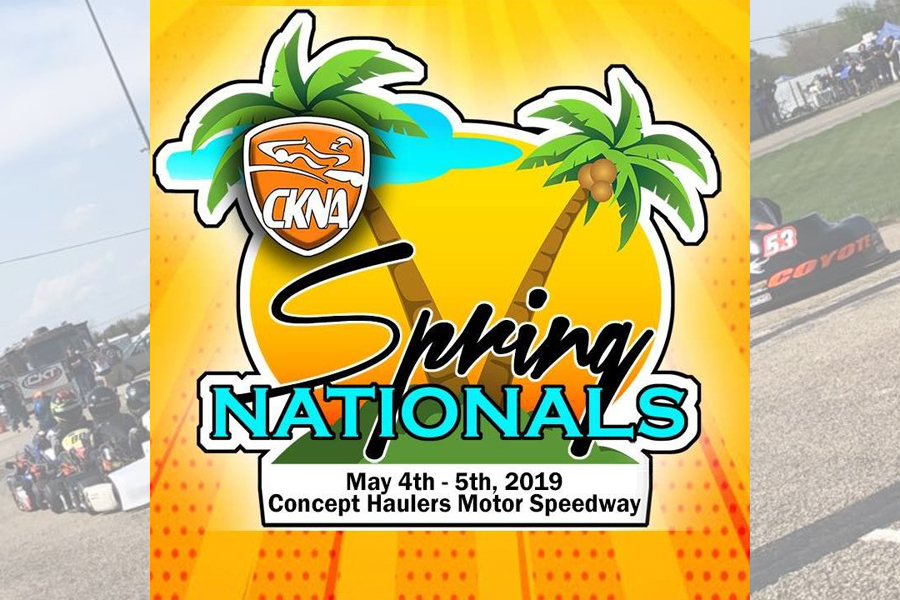 The 2019 season for the Cup Karts North America program begins on May 4-5 at the Concept Haulers Motor Speedway in Sheridan, Illinois. The first stop of the five-event championship program focused around the Briggs & Stratton 206 powerplant is rebranding the opening rounds to be the CKNA Spring Nationals.
"We wanted to kick-off the year right. Our 2018 race at Concept Haulers Motor Speedway was our largest divisional event of the year, and we're going even bigger in 2019," stated Greg Jasperson of Cup Karts North America.
The event will be conducted just like all the other four divisional events with Friday hosting optional practice along with two separate rounds of racing on Saturday and Sunday. Each race day is a separate divisional round, including practice, qualifying, two heat races and a main event. The CKNA Spring Nationals winners will be determined by combining the points from both days for a single score to determine the winners in each category.
CKNA and their sponsors are already hard at work securing some special stuff to make this event one to remember. They will be offering some amazing VEGA tire specials specifically for this event, to be announced later this month. CKNA is also getting special Spring Nationals trophies that will be for all the class winners. Finally, a plethora of awards and prizes to give to the racers, already $10,000 worth of swag committed to the event is secured.
"Anybody can call an event a national, so why did we? It's simple really. This event is already attracting some of the best competitors from all across North America. And if you want to be the best, you need to race with the best. This will be the most competitive four-cycle event this Spring, and whomever is able to come out on top deserves to be named the Spring Nationals Champion!"
Click here to download both of the 2019 Season Flyers:
For more, head to cupkart.com