2018 Briggs & Stratton Weekly Racing Series Standings Profile – Darren Kearnan
Canadian Briggs Masters national champion finishes top-10 over in standings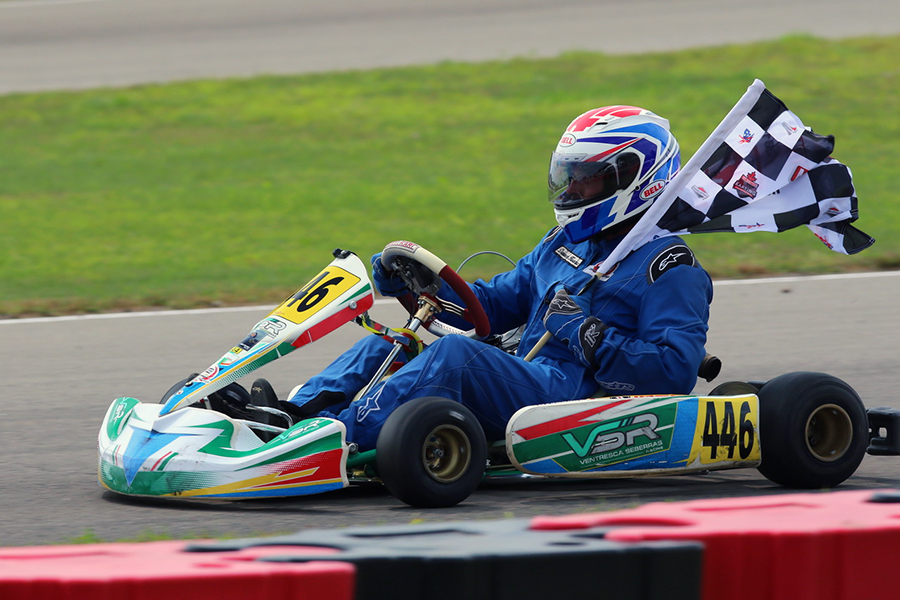 (Photo: Cody Schindel - CKN)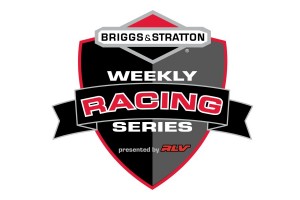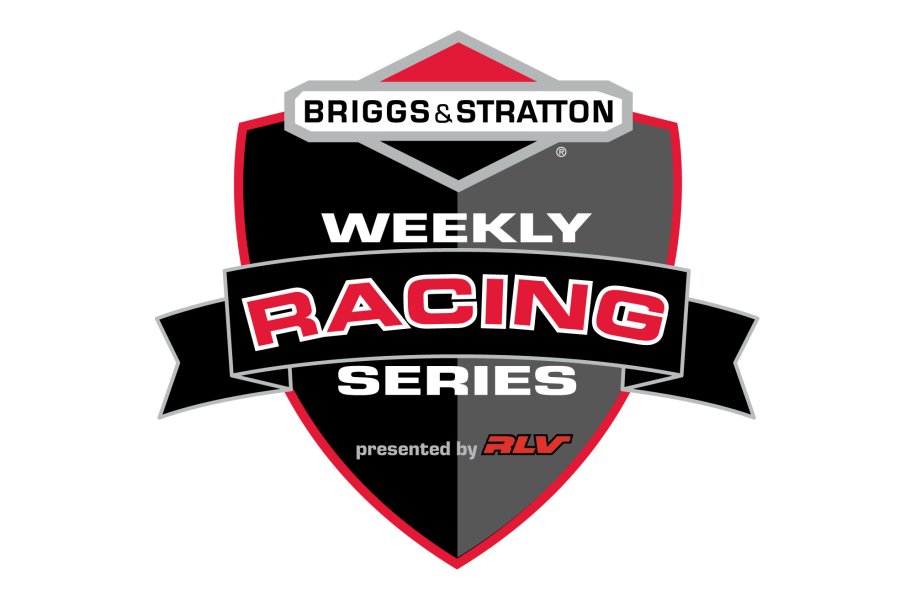 The 2018 season marked the fourth year of the Briggs & Stratton Weekly Racing Series Presented by RLV. The purpose of the effort is to promote the grassroots Briggs 206 program across North America, providing racers with the opportunity to match up against other drivers from across the United States and Canada. Through the support of their racers, clubs and tracks signed up for the program and, in return, both the tracks and racers received prizes at the end of the season, including many products produced by Briggs & Stratton.
The 2018 Briggs WRS program welcomed a combined 3,400 racers in Senior/Masters and Junior competition, enjoying just over 50 participating tracks throughout North America. Over the past four years, the program has welcomed a total of 15,000 competing racers and, with the help of RLV, the Hilliard Corporation and Amsoil, over $150,000 in prizes have been awarded.
eKartingNews.com is now recognizing the top-10 overall in the USA and Canada Senior/Masters divisions and the Junior ranks. For complete rankings, visit the Briggs WRS 2018 Final Report and for more on the program, visit www.briggsracing.com
---
Top-10 Briggs Weekly Racing Series Canada Senior/Masters Profiles
---
USA #8 – Darren Kearnan
Points: 195
Track: Mosport Kartways
Age: 35
Hometown: Burketon, Ontario
Occupation: Kearnan Property Maintenance
Chassis: Tony Kart
Sponsors: Kearnan Property Maintenance
Years Karting: 10
2018 Briggs WRS Events
R1,R2,R3,R4,R5,R6,R7,R8,R9,R10,R11,Avg
32.25,30.25,32,32.25,0,26,14.25,28,13.25,32.25,24.2
---
Darren Kearnan is one of 48 drivers to compete at the Briggs Masters class at the MIKA program hosted at the Mosport Kartways in Ontario. The Mosport Kartways sits alongside the Canadian Tire Motorsports Park circuit in Bowmanville, where the MIKA contested 13 rounds of racing. Kearnan competed in 12 of them, winning five times to finish the season second in the Briggs Masters standings to Eli Yanko. Sitting 8th in the Canada standings put Kearnan 37th overall for the 2018 season. It's a bit lower than last year, placing 24th overall and sixth in Canada. Darren was 52nd (19th in Canada) for 2016 and 79th in Canada for 2015.
Kearnan started karting at the Goodwood Kartways in 1993 aboard an Invader. He moved to stock cars in 1999 and remained there until 2013. He returned back to the sport of karting in 2014 when a friend's son began racing, which brought him back into the kart seat.
Darren has stood on the podium at the ASN Canada Canadian Karting Championships the last two years in the Briggs Masters division. In 2017, Kearnan was runner-up and followed it up by claiming the top step in 2018. He plans to continue racing in the Briggs Masters class at Mosport, as "it's the largest and most challenging track that I've raced on." His ultimate goal is to try and defend his national championship.