2018 Briggs & Stratton Weekly Racing Series Standings Profile – Lanie Buice
Georgia Sprint Karting Association champion flies the flag for southeastern United States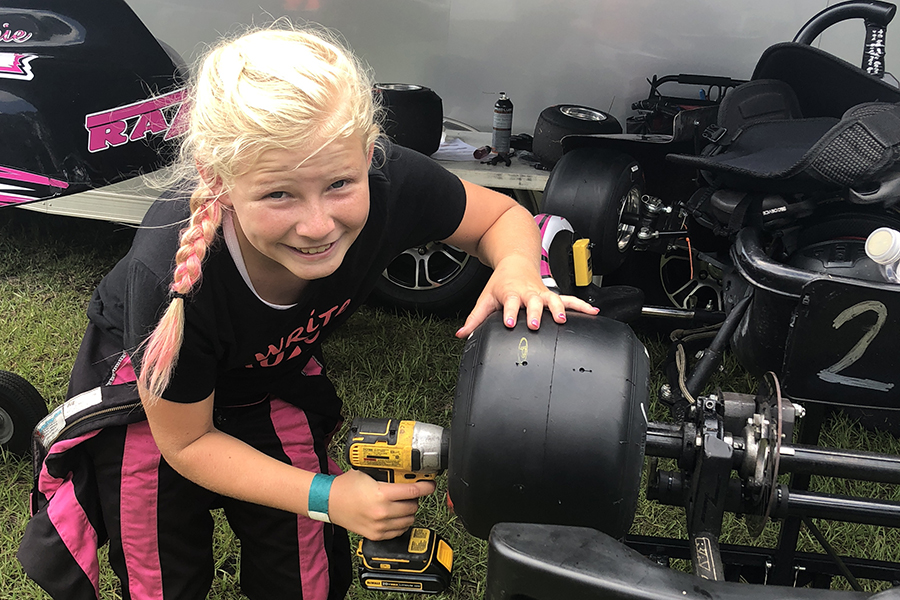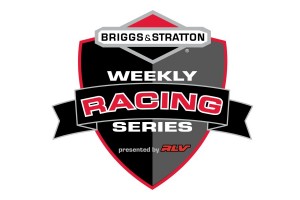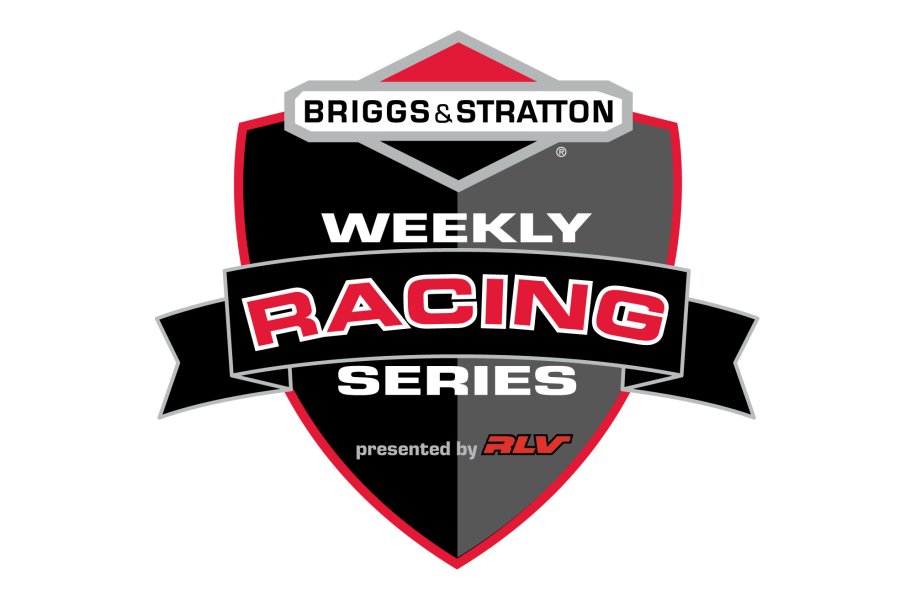 The 2018 season marked the fourth year of the Briggs & Stratton Weekly Racing Series Presented by RLV. The purpose of the effort is to promote the grassroots Briggs 206 program across North America, providing racers with the opportunity to match up against other drivers from across the United States and Canada. Through the support of their racers, clubs and tracks signed up for the program and, in return, both the tracks and racers received prizes at the end of the season, including many products produced by Briggs & Stratton.
The 2018 Briggs WRS program welcomed a combined 3,400 racers in Senior/Masters and Junior competition, enjoying just over 50 participating tracks throughout North America. Over the past four years, the program has welcomed a total of 15,000 competing racers and, with the help of RLV, the Hilliard Corporation and Amsoil, over $150,000 in prizes have been awarded.
eKartingNews.com is now recognizing the top-10 overall in the USA and Canada Senior/Masters divisions and the Junior ranks. For complete rankings, visit the Briggs WRS 2018 Final Report and for more on the program, visit www.briggsracing.com
---
Junior #10 – Lanie Buice
Points: 190.5
Track: Georgia Sprint Karting Association
Age: 12
Hometown: Locust Grove, Georgia
Occupation: Strong Rock Christian School / 6th
Chassis: Razor/Roberts Kart Shop
Sponsors: Pro Tree, Inc.
Years Karting: 2
2018 Briggs WRS Events

| R1 | R2 | R3 | R4 | R5 | R6 | R7 | R8 | R9 | R10 | R11 | Avg |
| --- | --- | --- | --- | --- | --- | --- | --- | --- | --- | --- | --- |
| 27.25 | 25.25 | 29.25 | 29.25 | 25 | 25.25 | 23.25 | 29.25 | 27 | 27 | 21.25 | 23.6 |
---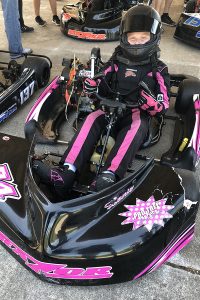 Lanie started the 2018 Briggs Weekly Racing Series in the #1 spot in our first release of the standings in June. The Georgia Sprint Karting Association was 140th in the 2017 standings, competing in just five events. For 2018, Buice won eight of the 12 main events at the Barnesville, Georgia facility in the Briggs 206 Sportsman to earn the series championship.
She began karting in March 2017 at the Barnesville circuit, as her parents purchased a used Razor chassis. Lanie has stuck with the brand over her two years of karting, adding multiple victories at the club series and events outside of the GSKA.
"I really like the feeling I get when I get into the kart.  I love being a girl that gives the boys competition.  I really like racing at my local track GSKA as it's the biggest class here."
For 2019, it is another title at GSKA on the goal for the season along with competing in the Maxxis 4-Cycle Sprint Series, where she finished 7th in the final standings. The Cup Karts North America Grand Nationals is also on the schedule in addition to trip to GoPro Motorplex.