Nitro Kart Breaks Out the Big Guns at WKA Daytona KartWeek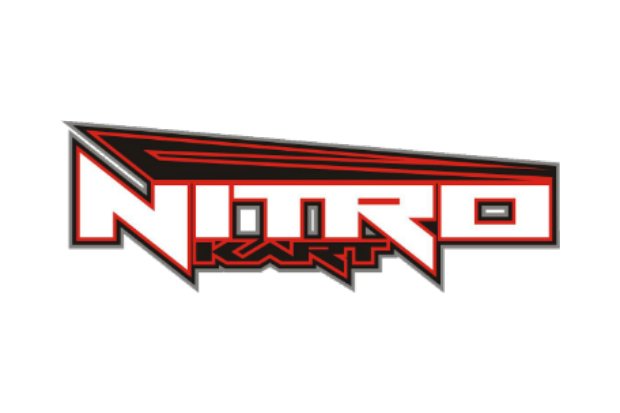 Team Nitro Kart kicked off the "2019" season just before the end of 2018 at the World Karting Association Manufacturer's Cup race at Daytona International Speedway. It was a momentous event for Nick Tucker and the Nitro Kart organization as this was the first race where Nitro Kart would field their own chassis in all size classes; Kid Kart, Cadet, and the all-new Full-Size chassis in the Junior and Senior divisions. Nitro Kart built their "race one or chase one" reputation by concentrating on the cadet classes and building an incredible resume of race and championship wins, but Nick Tucker felt the time was right to also be able serve racers just entering the sport, and those that had aged out of the cadet classes, with the same Nitro Kart standard of excellence.
All in all, it was another spectacular race weekend for Nitro Kart, with 30+ drivers flying the Team Nitro Kart flag and several drivers scoring wins; in Briggs Cadet by Sebastian NG on Saturday and Ben Maier on Sunday, and in Micro Swift by Spencer Conrad on Saturday and Aryton Grim on Sunday. Team Nitro Kart also assisted Jacob Schaible to the Kid Kart win on Saturday. The new full-size chassis very nearly got a debut weekend win in IAME Junior on Saturday, with Nitro Kart-pilot Jonathan Portz coming up just 74-thousandths of a second short at the line behind Connor Zilisch. Portz also raced back on to the podium on Sunday with a 3rd place finish.
Other podium finishers from the Team Nitro Kart contingent were Donald Whorton II giving the new full-size Nitro chassis another great finish with a 3rd place in KA100 Junior on Day 1, Kolton Sherwood grabbing 3rd in Kid Kart on Saturday, while Jacob Schaible followed up his Day 1 win with a close 2nd place on Sunday. Saturday Briggs Cadet winner Sebastian NG finished 3rd in both Briggs Cadet and Mini Swift on Sunday, Cameron Weinberg scored two 3rd places in Briggs Cadet, while Aryton Grim's win in Micro Swift on Sunday led home a Nitro Kart 1st through 4th with Day 1 winner Spencer Conrad, Indy Ragan, and Hoyt Mohr following Grim across the line.
UP NEXT
Team Nitro Kart's next event will be Rounds 1 & 2 of the Superkarts! USA Winter Series at AMR Homestead-Miami Motorplex, on January 11-13.
ABOUT NITRO KART
Nitro Kart is based out of Mooresville, NC in the hub of American motorsports. The company was founded by "Nitro" Nick Tucker with a sole focus on youth karting and specifically the cadet ranks, but has now expanded to serve kart racers of all ages. Nick has applied his years of experience from karting all the way up through NASCAR racing to develop the absolute best Cadet, Kid Kart, and now Full-Size Junior/Senior chassis on the market, with the support to back it up. Nitro Kart and their drivers consistently score prestigious victories in major events around the country, hence the slogan "Race One or Chase One." For more information on Nitro Kart products and services, contact Nick Tucker at (704) 818-7868 or kartworxracing@gmail.com