Florida Prize for 2019 Caribbean Junior Karting Champion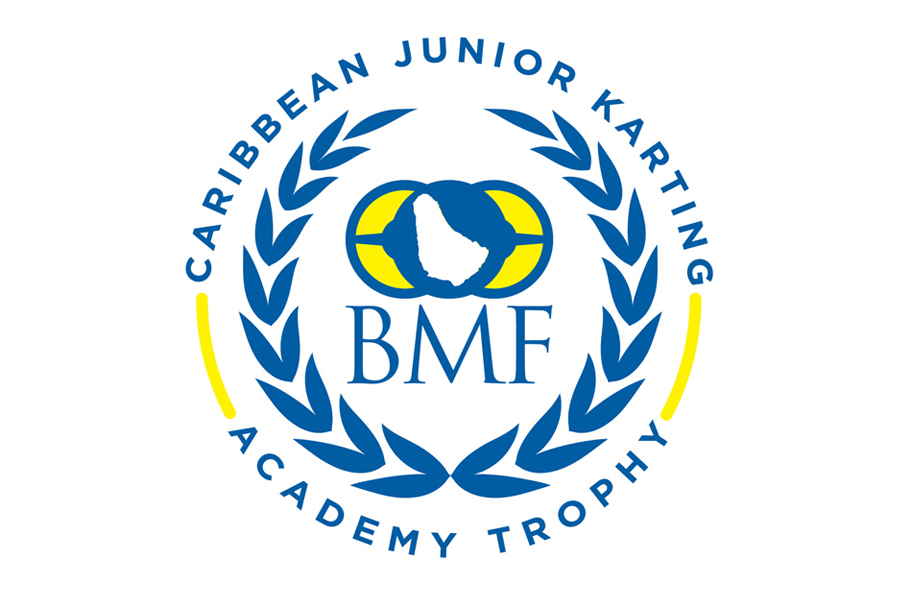 Fifteen young racers from Barbados, Guyana and Jamaica will face off at Bushy Park Barbados this weekend (January 12/13), when the 2018 Caribbean Junior Karting Academy Trophy (CJKAT) gets under way, with admission free for spectators on both days. Not only will the youngsters be fighting for the honour of becoming the inaugural regional Champion, but also for the Grand Prize of an entry in the Sunshine State Karting Challenge (SSKC) in Florida. In addition to trophies for the top three finishers and medals for all participants, the Champion will win a fully-paid entry and X30 Junior kart for one SSKC weekend, valued at more than US$3,000.
Andrew Mallalieu, President of the Barbados Motoring Federation (BMF), which is administering the CJKAT, said: "We are very pleased to have agreed this Grand Prize with Eric Jones of KartSport North America, which will give our young drivers a real incentive to work hard and shine in this ground-breaking new regional series. In addition to our winner, I hope others might also choose to try their hand in one or more of the four SSKC rounds between March and September.
Mallalieu is also eager to attract island fans to the opening round: "Admission is free and there are plenty of different places to watch the action. I really hope that we can attract a good crowd to create a lively atmosphere as the region launches its first structured search for a future star. Just a couple of years ago, four-time World Champion Lewis Hamilton raced alongside some of our young karters at the Barbados Festival of Speed; perhaps one of the young guns in our new regional series will make it into Formula 1 in the future."
Sponsored by Bushy Park Circuit Inc (BPCI), Chefette, Sol and Terra Caribbean, CJKAT will be contested by racers aged from 11 to 15 at three double-headers on January 12/13, February 2/3 and March 2/3; CJKAT is modelled on the CIK-FIA Karting Academy Trophy, which has been the first rung on the ladder of the Federation Internationale de l'Automobile's (FIA) single-seater path to F1 since 2010.
The quality field selected by the Barbados Karting Association (BKA), Guyana Motor Racing & Sports Club (GMR&SC) and the Jamaica Karting Association (JKA), including a number of present and past Champions, will first assemble at Bushy Park for a two-day programme of training on Thursday and Friday next week (January 10/11); this will conclude with a Welcome Party (Friday 6.00pm), which will be shared with the BKA's 2018 Prizegiving. The team of FIA-accredited Regional Training Providers (RTP), Dubai Grand Prix Clerk of the Course Ronan Morgan, his Deputy Clerk and kart racing expert Gordon Mellis, plus former F1 driver Tommy Byrne, will also conduct training for a number of the island's volunteer officials and marshals, then shadow the organising team over the race weekend.
As the opening round of competition draws near, the administrators are putting the final touches to the public-facing image of the new regional series: the web site – www.cjkat.com – is now 'live', although it remains a work in progress, and the logo has been revealed, which will appear on all official documentation, along with Photo ID passes and uniform shirts for the participants, their entrants and mechanics.
Caribbean Junior Karting Academy Trophy 2019
Entry list
Colin Bradshaw (BAR) – 11 (DoB 06/07/08); Overall Champion 2017 & '18, BKA
Kayleigh Catwell (BAR) – 14 (DoB 21/11/04); 2018 Easykart 100cc Junior 2nd, BKA
Ryan Chisholm (JAM) – 13 (DoB 13/03/05); 2018 Rotax Junior 2nd, JKA
Tommi Gore (JAM) – 13 (DoB 22/03/05); Champion 2018 Rotax Mini Max Junior, JKA
Ryan Lue (JAM) – 12 (DoB 23/11/06); National Champion 2015 & '16, JKA
Adam Mallalieu (BAR) – 14 (DoB 26/03/04); Champion 2018 Easykart 125cc Senior, BKA
Calem Maloney (BAR) – 12 (DoB 13/04/06); Champion 2018 Easykart 100cc Junior, BKA
Adam Marshall (BAR) – 14 (DoB 13/05/04); 2018 Easykart 100cc Junior 3rd, BKA
Paige Mendonca (GUY) – 11 (DoB 15/09/07); Champion 2018 60cc Kids Cup, GMR&SC
Rayden Persaud (GUY) – 12 (DoB 02/12/06); Champion 2018 125cc X30 Junior, GMR&SC
Zachary Persaud (GUY) – 14 (DoB 04/01/05); Champion 2018 Easy Cup Rookie, GMR&SC
Elan Rahaman (GUY) – 14 (DoB 20/03/04); 2018 125cc X30 Junior 3rd, GMR&SC
Nathan Rahaman (GUY) – 11 (DoB 14/01/07); 2018 60cc Kids Cup 2nd, GMR&SC
Jeremy Tenpow (GUY) – 10 (DoB 01/07/08); Overall Champion 2018, GMR&SC
Zander Williams (JAM) – 12 (DoB 10/05/06); Champion 2018 Rotax Mini Max, JKA