Sandy Hook Speedway Operation Changes for 2019
Dennis & Janet Headley welcome Robert & Brianna Miller as new facility operators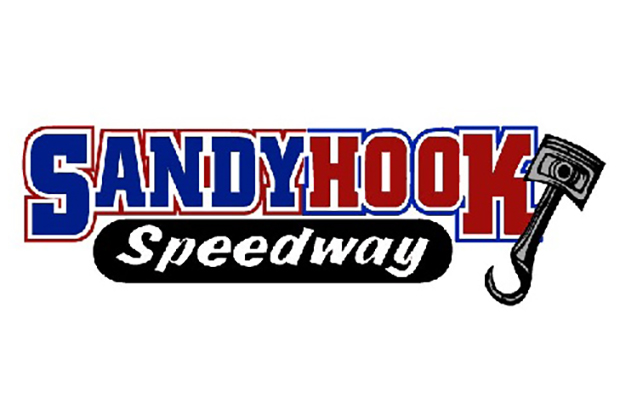 Long time operators Dennis & Janet Headley are happy to announce that Robert & Brianna Miller will begin their stewardship of Sandy Hook Speedway (SHS) in January 2019.
12 & 8 Years: The Headleys
"We have been involved with the track for 12 years & this season marks the end of our 8th year as the track operators. Life here at SHS has been great for us.  We have created many friendships that are like family," Dennis explained to all the Mini Moto & Kart competitors that attended the last two race events of the 2018 season.
He went on to explain that "Janet & I have decided to step away from our roles of operating Sandy Hook Speedway due to work and family commitments".
It's not a decision they took lightly or hastily.  After a great deal of thought, they asked Robert & Brianna Miller to take the reins and move forward with the operations of Sandy Hook Speedway.
2019: The Millers
Robert is a former Grand National Championship Flat Track motorcycle competitor who began riding motorcycles at the age of 6. He was introduced to mini motorcycle road racing about 10 years ago. One track led to another & his path has led to competing at the Sandy Hook Speedway Mini Moto divisions of racing.  He has been riding & racing for the past 6 seasons. Robert has become a huge fan of the facility.
"I began racing here and really liked the technical aspect of riding the track. But what really got me was the atmosphere of the track. It took me back to my youth, all the memories with my family jumping in a van & racing at the local and regional tracks. Sandy Hook Speedway felt like all those tracks wrapped up in one place," Robert explained.
When the opportunity to take over as track operators was presented to the Millers, Brianna said "Robert enjoys riding & racing there so much!  He has already been promoting the track for several years; through our current business, through track rental days and through organizing advertising opportunities for SHS at consumer events.  As an operator of the track, he will work even harder at getting others to experience and enjoy the track."
The Headleys and Millers will be working closely during the off-season to ensure a smooth transition into the 2019 season.
"The Millers are well informed about the Mini Moto world & are immersing themselves in the Kart world to learn as much as they can in a very short amount of time," said Janet. She also explained, "The Millers already have many ideas of what they'd like to bring to Sandy Hook Speedway from a promotional & marketing aspect.  But they have assured us that none of those things will be done in haste. Every decision will be made carefully, always doing what is best for Sandy Hook Speedway and the community of people that call it home!"
The Millers will be communicating with the competitors, crews, families and staff of the track to gather input and gain feedback on ideas they have for SHS.  Surveys will be created to begin discussions.  There will be a fresh push on advertising, participating at events to promote the speedway & racing series.
A new Sandy Hook Speedway website is in the works with an increase on the social media presence. In only the few short days since the announcement has been made, there is a positive buzz going on about Sandy Hook Speedway and what's to come!
Also, while Dennis and Janet will no longer be the operators of SHS, they will still be seen at many events throughout the year.
"We realize that Robert & Brianna are new to many of you, but hope that you will take the time to get to know them and see them as part of your Sandy Hook family," said Dennis."They have goals of growth for Sandy Hook Speedway, and most importantly, they want to provide even more opportunities to get on the track.  That's something we can all get behind."
Dennis & Janet will be wrapping up their 8 year stewardship of the track with the 2018 Awards Banquet, taking place on January 19th, 2019. It will also be a great opportunity to hear from and talk to Robert and Brianna.  Be sure to mark your calendars.  See you all there!
About Sandy Hook Speedway:
Sandy Hook Speedway began life in 1964.  Still to this day is a favorite of many Kart racers with 2-cycle & 4-cycle Karts. It's also a favorite of Mini Moto racers of all skill levels & goals. Located in Street, MD, the track draws racers from MD, PA, DE, VA, NJ, NY & CT. Both oval & road courses are paved asphalt with a 20 degree high-banked turn. www.sandyhookspeedway.com – Facebook – Instagram – Twitter. Track address: 3050 Sandy Hook Rd, Street, MD, 21154