Crews Joins Forces with KartSport North America for 2019
New effort will put IAME International Final winner on Kart Republic chassis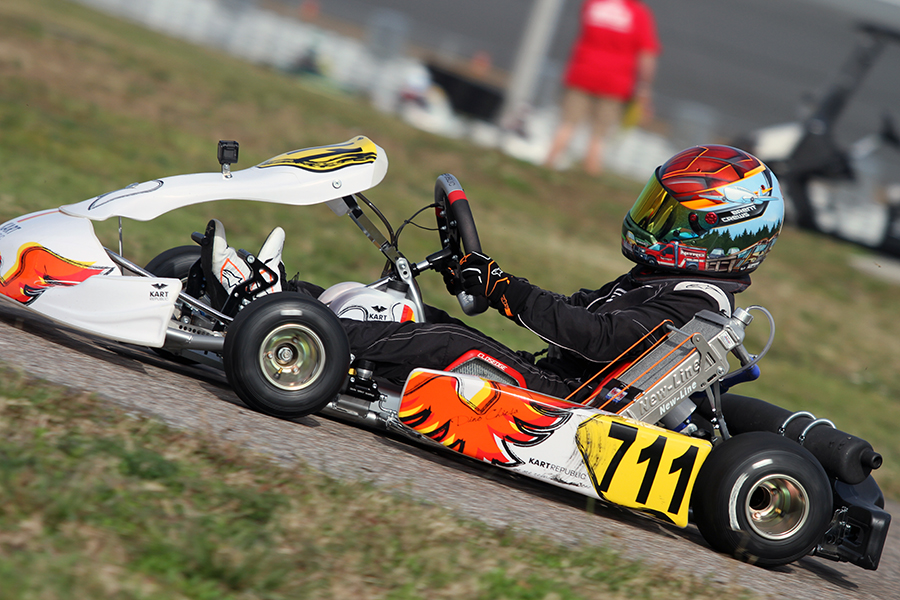 IAME International Final winner Brent Crews has joined KartSport North America and Kart Republic for 2019
(Photo: David Cole - EKN)
Mooresville, NC – Rising superstar and North Carolina-native Brent Crews will be joining forces with Kart Republic and KartSport North America for 2019.
At the age of 10 years old, Crews has already accrued an unprecedented level of success that includes becoming a 2-time IAME Mini World Champion, the 2018 Rotax Grand Finals Micro Champion, 2018 SKUSA SuperNationals Mini Champion, and the inaugural SKUSA Winter Series Mini Champion.
In 2019, Crews will once again look to add to his growing list of accolades with a very busy calendar that includes 10 Junior races overseas with the Kart Republic Factory Team, competing in both the Italian Championship ACI SCAI and the Challenge Italia Championship.
"Our entire team greatly enjoyed working together with Brent in October to win the IAME International Final." said Dino Chiesa, founder and owner of Kart Republic. "We are pleased to announce our support of one of the top young drivers not only in America, but in the world. We look forward to exciting times ahead with Brent in Europe with our Kart Republic team, and in the USA with our partner KartSport North America."
Back home, Crews will compete with KartSport North America, the exclusive importer and official race team for Kart Republic in North America. His American schedule will see him race the full United States Pro Kart Series schedule, the SuperKarts! USA Pro Tour, the WKA Manufacturer's Cup, the Sunshine State Karting Challenge, the GoPro Motorplex Karting Challenge club series, and other select events throughout the year.
"It's been fun to watch to Brent develop over the last few years," added KartSport North America team owner Eric Jones. "and I'm happy to be able to be a part of supporting both Kart Republic and Brent through our KartSport North America race team. Brent's accomplishments are unparalleled for a driver of his age, and we will push hard to make certain his success continues as he makes a huge jump to the junior ranks this season."
Crews will make his North American Kart Republic debut this weekend at Daytona KartWeek in both KA100 Junior and IAME Junior for the WKA Manufacturer's Cup Series.