Sparrow Ranch on the Island Supporting Brandon Lemke at Daytona KartWeek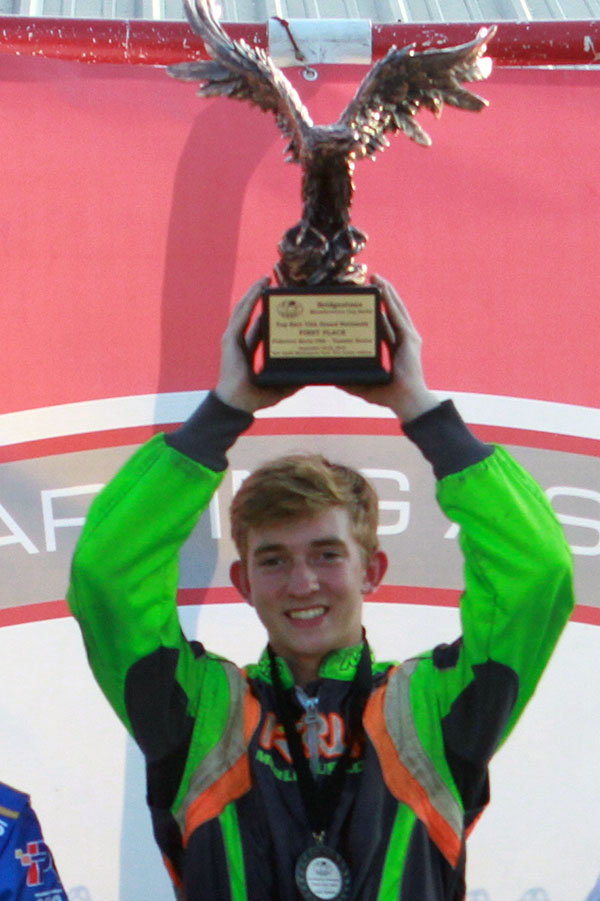 (Photo: EKN)
Brandon Lemke will carry the colors of Sparrow Ranch on the Island during the upcoming Daytona KartWeek at Daytona International Speedway on Dec. 27-30.
Sparrow Ranch on the Island is a ministry located in York, S.C., founded by Rick Teal that specializes in worship and fellowship for people with special needs and their families. You can learn more about Sparrow Ranch on the Island by visiting www.sparrowranch.org.
"The opportunity to represent Sparrow Ranch during Daytona KartWeek is an honor," said 18-year-old Lemke. "The work they do to help people with special needs is incredible, so I want to be able give them a strong showing during Daytona KartWeek and bring home a victory."
Lemke, who will be racing for Franklin Motorsports in the Manufacturers Cup Series event during Daytona KartWeek, had a strong season behind the wheel of a late model in 2018. Driving for Leicht Motorsports Driver Development, Lemke scored his first two victories in a limited late model at North Carolina's Hickory Motor Speedway.
The biggest of those two victories came during the Bobby Isaac Memorial when Lemke held off one of the strongest limited late model fields of the year to earn the biggest victory of his career in the 50-lap race.
Now the young gun from Wisconsin is hoping to put a cap on his season with another impressive showing in Daytona Beach, Fla.
"Winning my first two races in a late model this year has already made this a great year, but hopefully we can put the cherry on top with a great run during Daytona KartWeek," Lemke said. "It's definitely one of the biggest races of the year in the karting world, so it'll be tough. I think myself and Franklin Motorsports are up to the challenge.
"I can't thank Sparrow Ranch, McCallister Precision Marketing and all of my friends and family for everything they do to support me. I can't wait to get back on the race track in Daytona Beach."