So Cal Oval Karters Release Ambitious 2019 Schedule and Add New Classes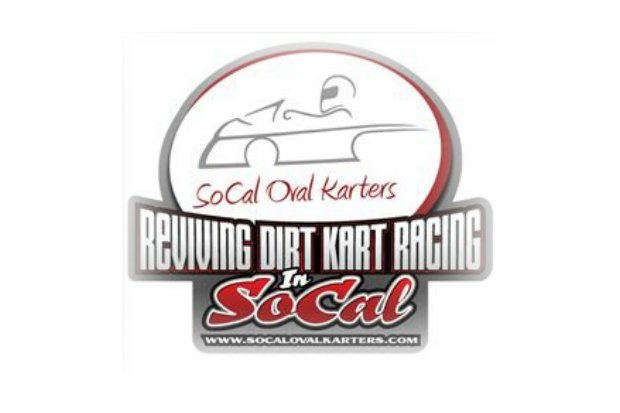 Southern California's premier dirt track karting club, the So Cal Oval Karters, has released its schedule for an ambitious 2019 season.   Seventeen dates dot the calendar starting with the 2018 awards banquet in La Mirada on January 12 and finishing with the last race of the year at Perris Auto Speedway on November 16.
Of the 17 dates on the calendar, 12 are races.  Eleven of the races will be contested on the SoCal Fair and Event Center (Lake Perris Fairgrounds) in Perris.  Six of those races, including the "2nd Annual Southern California Karting Championship" on August 10th, will be held on the SoCal Fair Motorcycle Speedway.  The other events on the fairgrounds will be at Perris Auto Speedway. Cut into the infield of the world-famous Riverside County half-mile clay oval, two of the shows will be on an oval, one will be on a road course and two will be doubleheaders featuring both the oval and road courses.
In addition to the races on the SoCal Fair and Event Center, there will be a foray into San Diego County to race at the Barona Raceway on June 1st.  Located in the shadow of the Barona Resort and Casino, it will be the SCOK's first ever appearance at the track.  Another new addition to the schedule will be a non-points outing "Racer Appreciation Day and Barbecue" at the Patton Raceway in Cherry Valley.
There are three practice sessions at SoCal Fair Motorcycle Speedway.  They are scheduled for February 16, March 9 and August 3.
In addition to the six regular classes (Sr. KT 100, Sr. Clone, Sr. F200, USA Open. Jr. Clone and Jr/Jr.), the SCOK is adding two classes for the road races at Perris Auto Speedway beginning on June 22.  The two classes are Sr. LO-206 and HPV/KPV Sr.  Rules and regulations for all the classes are now available on the updated SCOK website at: http://socalovalkarters.com/
The SoCal Oval Karters would like to thank 2018 series sponsors Yamaha of America, Burris Racing, Caltrol Incorporated, The Colt Group, Fair Oaks Ranch and Ancon Marine for supporting the 2018 championship season.  If you or your company would like to join the SCOK as a sponsor for 2019, please call Matt Jones at (714) 614-8891 or E-mail him at mattjonesracing@yahoo.com
To keep up with the So Cal Oval Karters on Facebook, please use the following link:  https://www.facebook.com/search/str/so+cal+oval+karters/keywords_search
The So Cal Oval Karters website is available at http://socalovalkarters.com/