Tri-C Karters & Adams Motorsport Park Partner to Host SoCal Chill Challenge Winter Series
Tri-C Karters has partnered with AMP to host SoCal Chill Challenge Winter Series. The opening round is set for this Saturday, December 8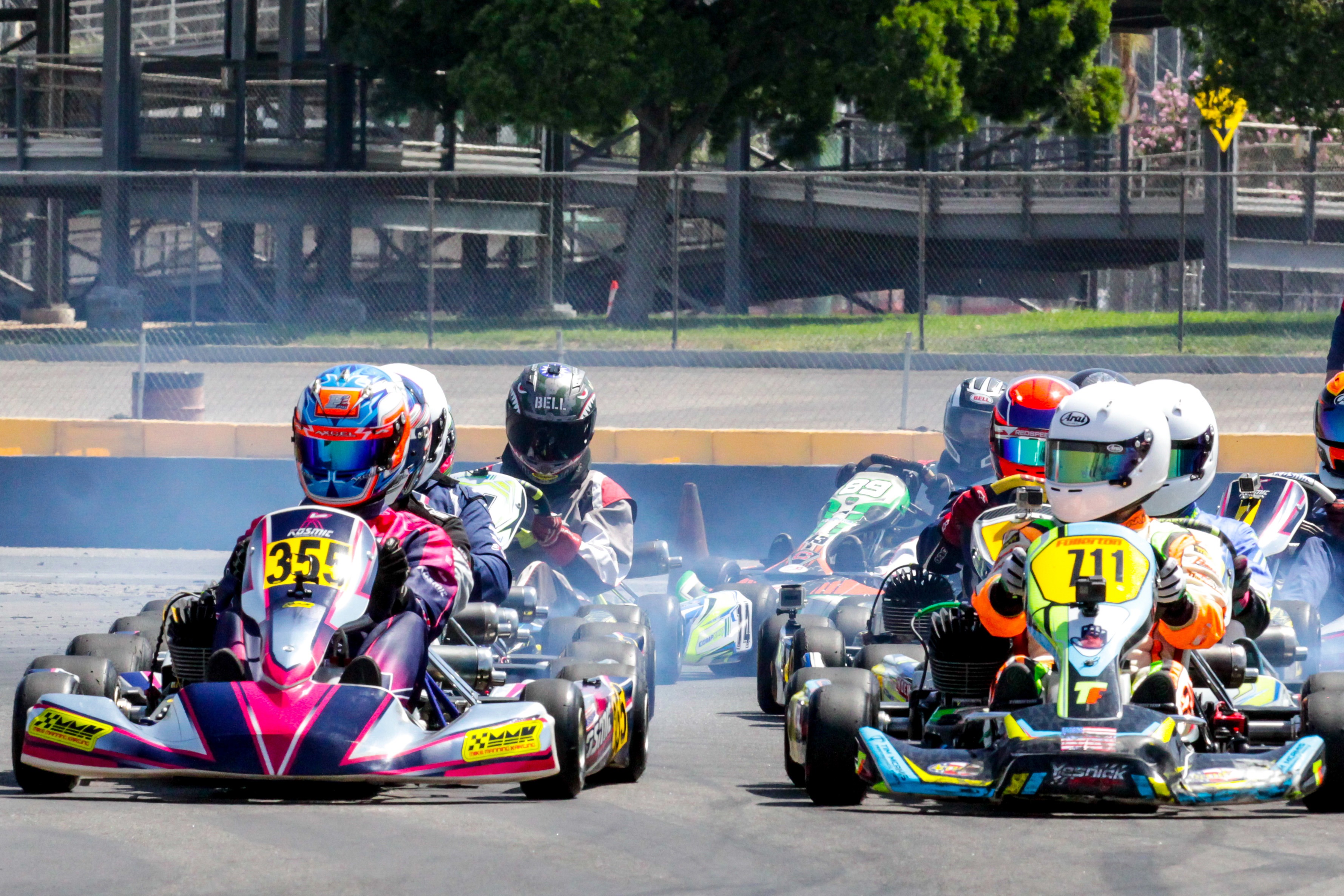 Kyle Hayner (#355) and Cesar Campos Jr (#711) grid side-by-side for the start of Heat 1 at Calspeed Karting with Tri-C Karters during the 2018 season (Photo: Rachel RGM Photography)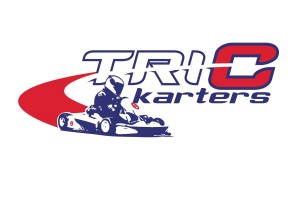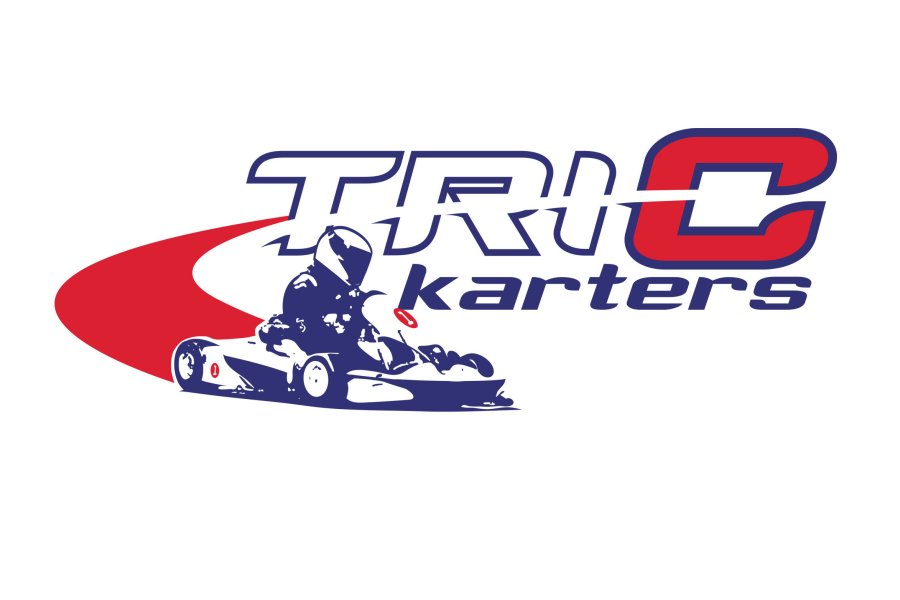 What off-season?
Five weeks after the champions were crowned at the 2018 season finale at CalSpeed for Tri-C Karters, the club has partnered with Adams Motorsport Park for a three-race shootout to crown a winter series sub-champion. The first race starts this Saturday on December 8.
Tri-C Karters holds 8 races a season, all hosted at CalSpeed Karting in Fontana, CA. In 2016, their biggest change was opening a new Briggs 206 class. Since the pioneer race that April, the original four entries have grown to holding four individual classes dedicated to the Briggs & Stratton four-stroke spec engine filled with driver of all skill levels and ages: 45 Briggs 206 drivers at their season finale in 2018.
The new and growing 100cc TaG classes found a home at Tri-C in the 2018 season with both the ROK VLR100 and the IAME KA100 engine packages racing together. These racing packages bring back the popular 100cc concept of racing that is fast & affordable and competitive & dependable. The racing throughout the year has continued to stay exciting and close all year long, even coming down to the final race of the season.
Tri-C Karters will be hosting races for a wide variety of classes at the Chill Challenge Winter Series:
Kid Kart
TaG Micro
TaG Mini
TaG Junior
TaG Senior
TaG Masters
ROK GP
100cc Senior
100cc TaG Junior
100cc TaG Senior
100cc TaG Masters
Briggs 206 Junior
Briggs 206 Senior
Briggs 206 Masters
Some teams that race regularly with Tri-C Karters are very excited to bring over large groups across multiple classes, up to six drivers in some cases. Many teams in the Southern California club not only race regularly but have grown up in the sport of karting, building a significant reputation and prestigious recognition in the open wheel motorsport. Class sponsor Formula Works, led by team owner Anthony Siragusa respectively, had high praise for the commitment of Tri-C to the karting community during the off-season.
"We choose to race with Tri-C Karters because we love the way we are treated at Tri-C," Siragusa stated in preparation to the opening round of the 2018 So Cal Chill Challenge. "We and our drivers truly feel appreciated. [Our drivers] have all put in a lot of work to be successful, and we feel good about winning, but we are also realistic about potential racing outcomes."
The first race kicks off with the driver's meeting at 7:30am PT at Adams Motorsport Park. Pre-registration closes at 5:00pm PT, but race registration and pit passes are available at the track the day of the event. You can find a list of all the official rules for each class, as well as information about the club by visiting their website at www.tri-ckarters.org.