Operation Grassroots: Briggs & Stratton 206 Platform Building and Rebuilding Clubs
Karting's foundation continues to strengthen with spec four-cycle package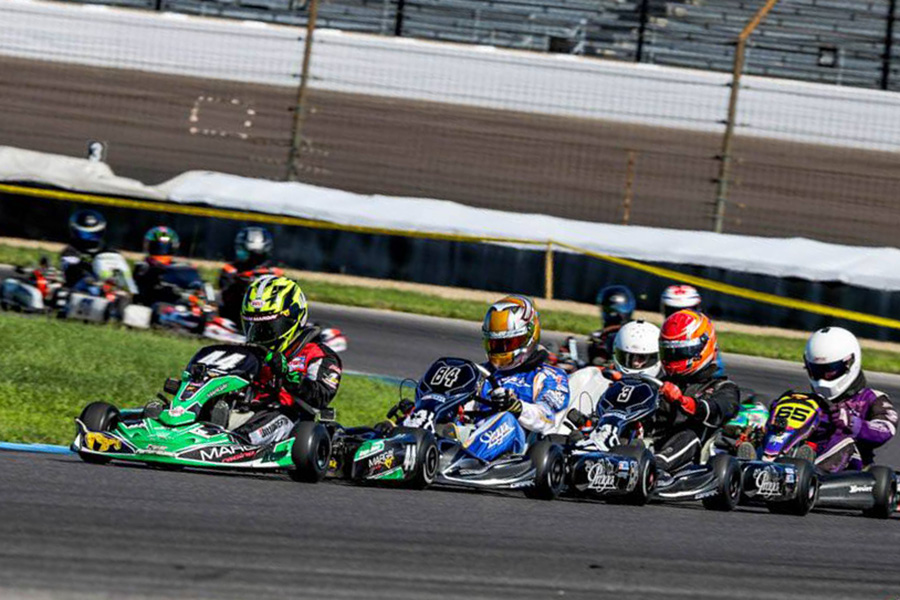 Briggs 206 racing is sweeping the continent, hitting major races and rebuilding many local clubs (Photo: Mark Schwigen)
As part of our long-time editorial approach, major national karting events and racing series get a great deal of exposure on eKartingNews.com, but we're also most definitely focused on the foundation of our sport.  Club and regional karting make up 95% of the sport's participation pool and it's where you'll find the EKN staff whenever we get a chance to strap on the helmet ourselves. The Briggs & Stratton 206 engine platform has been an absolute godsend for both US and Canadian karting, providing stability while at the same time lowering the financial and technical 'barrier of entry' for those looking to move from spectator to participant. In this Operation Grassroots Briggs 206 update article, we're going to direct the EKN spotlight onto some of the exciting areas of growth and massive participation from 2018.  If you or your club have a similar success story, please reach out to us so that we can let the rest of our community know.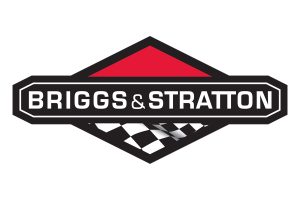 The four major events in terms of Briggs 206 racing in 2018 were focused on the states of Indiana and Illinois.  The new Triple Crown program that included the return of the Quincy Grand Prix, the second running of the Battle of the Brickyard, and the 24th edition of the Rock Island Grand Prix, featured simply stellar numbers in the four-cycle classes.  At the early July running of the Battle of the Brickyard, held within the walls of the iconic Indianapolis Motor Speedway, both the 206 Heavy and 206 Masters classes has a staggering 50 drivers.  To top that, 206 Medium put 56 drivers on the track, proving the strength of the engine format.  The Margay Ignite program has built an ultra-successful package on the 206 platform and while it continues to grow at tracks like Gateway, Autobahn, Mid-State, TNT Kartways and 61 Kartway, they certainly brought their momentum to Indy with 49 drivers in Ignite Senior and 34 in Ignite Masters.  The draw of racing at IMS is obvious, and the wave of 206 excitement certainly helped to raise this event to a monumental level in short order.
Earlier this year, we had Marc Julien of the South Florida Kart Club on the EKN Radio Network as part of an Operation Grassroots podcast.  Marc had taken it upon himself to work with local kart shops in the Homestead area in an effort to rebuild grassroots karting in South Florida. Aiming their attention at the cost-effective Briggs 206 program, the series started with a handful of drivers late last season and a wave of momentum grew thanks to affordable arrive-and-drive opportunities provided by RYSA Racing, as well as Marc's own investment in a fleet of TB Kart S55 four-cycle karts under the TB Kart USA tent.  Fast-forward a year and the club is averaging 40+ drivers per race through their four categories, having introduced two new classes in their Briggs 206 program – Junior and Cadet. The turnout has far exceeded their expectations. As Julien put it…"it has caught on like wild fire". The club fielded six to eight drivers in the new classes and at the sixth round of the SOFLOKC Cup on November 4, they drew four drivers in their four classes, including eight in 206 Junior and 18 in 206 Senior.  The series is part of the Homestead Karting club series, and is made up for six of their 10 races. They also have three additional local shops offering arrive-and-drive seats with International Motorsports, SLA Karting and Canto Racing all supporting this grassroots effort to get new people into karting. For more information, check out the series website – https://soflokc.com
Tri-C Karters, which runs its events at the CalSpeed Karting facility located just outside turns three and four at Auto Club Speedway in Fontana, CA, fueled its revival in 2016 on the rapid growth of the 206 platform, and now offers a total of four Briggs 206 classes in Junior, Senior and Masters age groups. At the start of 2016, the club drew four 206 racers for the opening round and then, thanks to Andy Seesemann's Full Throttle Karting '206 Lounge' effort, it grew to 10 entries for Round 2. As the club capped his third full season with 206 categories in their class structure, a total of over 90 different drivers entered at least one event in 2018. Tri-C also offers a VLR Spec 206 Senior class that has drawn over 30 different drivers to the grid, all running a spec VLR Emerald chassis.  They're also working with Adams Kart Track in Riverside to put on the new three-race SoCal Chill Challenge, which will offer 206 Junior, Senior and Masters. The first race is being held this weekend (December 8). You'll find more information at their website – http://www.tri-ckarters.org/
Program development at the 'new' Speedsportz Racing Park in Houston has been in high gear since the facility opened officially in early 2017.  Track co-owner Alan Rudolph initially focused on getting their rental track rolling at 100% and then put on their first regional series race in late 2017 when the Texas ProKart Challenge capped their season at the facility.  This year, in addition to establishing the Alan Rudolph Racing Academy, Rudolph launched the track's own racing series – the Speedsportz Championship – featuring Briggs 206 and IAME categories. The series has enjoyed growing participation with 35 drivers running at least one of the events in Briggs 206 Senior, and 17 in Briggs 206 Heavy.  SRP has released their 2019 track series schedule and it is available here – https://speedsportzracingpark.com/kart-owners/track-race-schedule
In the Pacific Northwest, PGP Motorsports Park has become an extremely popular rental karting venue that caters primary to amateur racers and corporate groups from Seattle and the surrounding area. Although the track does not hold events for the area's regional series like the CAN-AM Karting Challenge or Northwest Gold Cup, they do organize and promote their own 4-Cycle Series.  EKN spoke with track manager Scott Cowell about the program and he was extremely positive in terms of the series' growth and stability. PGP's 4-Cycle series has provided a gateway for their passionate rental league racers to move into full-on competition karting.  "In terms of a grassroots platform for karting, it is hard to argue against the Briggs 206 category," Cowell offered. "In the last few years, we have seen a ton of drivers transition from our rental karting programs, into Briggs 206 and then some of them moving on to TaG classes."  They run a 206 Senior class at 360 pounds and a 206 Heavy class at 410 pounds, but the Senior classification is by far the most popular. Big growth is being enjoyed the new 206 Junior class that they introduced at the second round of the series. They started with seven racers and doubled the grid to 14 entries the next time out. Five races remain in their winter series, which the next coming on December 16. Learn more here – https://www.pacificgp.com/4-stroke/
We have more Operations Grassroots Briggs 206 updates to provide in the coming weeks, but if you're a 206 racer and your club is growing thanks to the engine platform, let us know. Send us your insight at newsdesk@ekartingnews.com.