International Field Readies for Mazda Road to Indy Scholarship Shootout
Career-Enhancing $200K Prize on the line this weekend in Arizona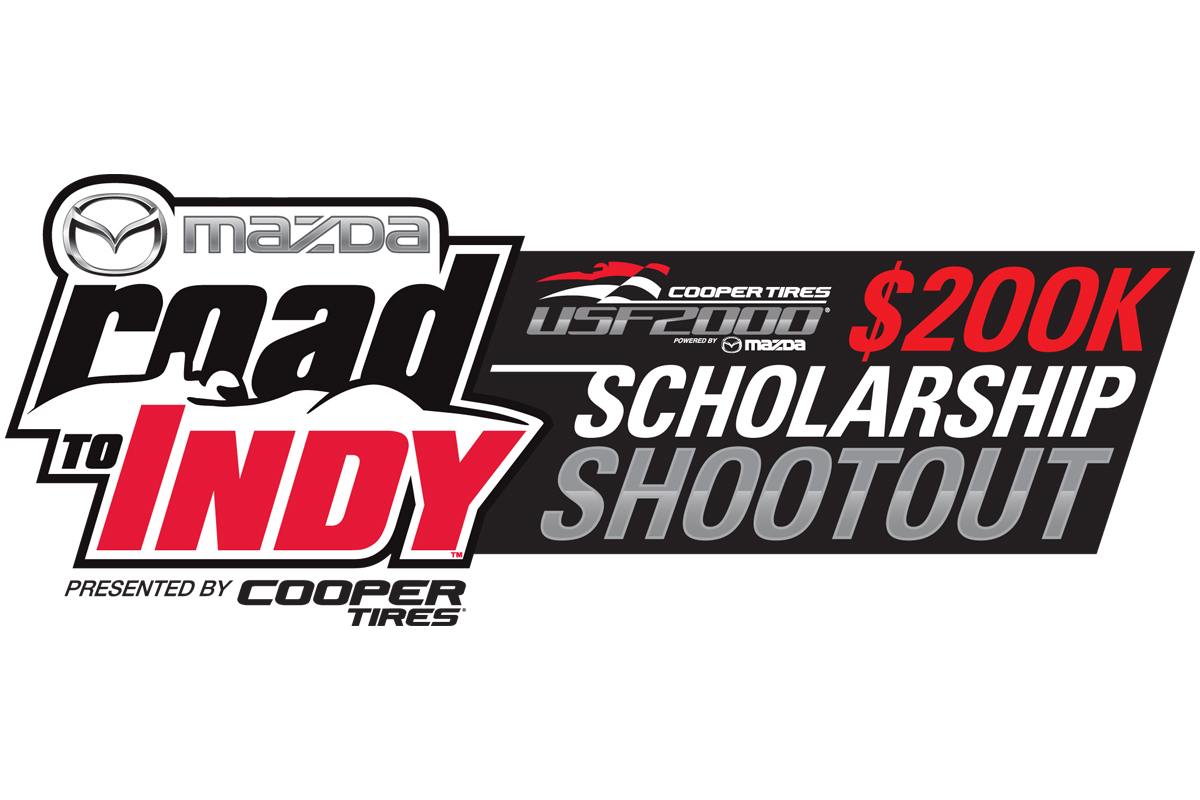 The stage is set. A total of 20 aspiring young drivers representing nine different nations and no fewer than six continents will congregate this weekend, December 8-9, at the Bondurant Racing School in Chandler, Ariz. One of them will leave with a $200,000 Mazda Scholarship to enter next season's Cooper Tires USF2000 Championship.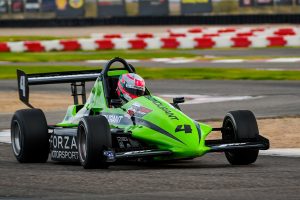 Launched in 2016, the Mazda Road to Indy USF2000 $200K Scholarship Shootout is an unprecedented program, bringing together junior level open-wheel and karting champions from around the world. Throughout the year, nearly 400 drivers from 25 Official Feeder Series compete for an entry ticket to the Shootout.
USF2000 is the first step on the unique and globally acclaimed Road to Indy Presented by Cooper Tires, which in 2019 will provide scholarships and awards valued at more than $2M to progress through USF2000, the Pro Mazda Championship Presented by Cooper Tires and Indy Lights Presented by Cooper Tires to the 2020 IndyCar Series and the 104th Indianapolis 500.
The finalists will vie for the coveted top prize at the wheel of Formula Mazda cars equipped with Cooper racing tires on the 1.6-mile, 15-turn road course located at Wild Horse Pass Motorsports Park.
The 20 contestants are listed below with their age, hometown and affiliation:
Guillaume Archambault, 24, Granby, Que., Canada – Formula Tour 1600 (Canada)
Dario Cangialosi, 18, Chester, N.J. – F1600 Formula F Championship Series
Bryce Cornet, 25, Norman, Okla. – SCCA National Championship Runoffs (Formula Mazda)
Jake Craig, 21, Mission Viejo, Calif. – Team USA Scholarship
Allan Croce, 21, Jau, Brazil – Brazil Kart Open
Courtney Crone, 17, Corona, Calif. – Formula Car Challenge (FormulaSPEED) Presented by Goodyear
Michael Eastwell, 22, Southampton, England – Formula Ford Super Series Shootout (UK)
Braden Eves, 19, New Albany, Ohio – Team USA Scholarship
Flinn Lazier, 19, Vail, Colo. – SCCA National Championship Runoffs (Formula Enterprises 2)
Ross Martin, 19, Kilmarnock, Scotland – SMRC Scottish Formula Ford 1600 Championship
Hunter McElrea, 19, Gold Coast, Australia – Australian Formula Ford Championship
Matt Round-Garrido, 18, Stourbridge, England – Northern Ireland Formula Ford Championship
Colin Mullan, 16, Danville, Calif. – Team USA Scholarship
Tyler O'Connor, 21, New Hartford, Conn. – F1600 Formula F Championship Series
Ryan Norberg, 20, Orlando, Fla. – Entry selected by eKartingNews.com
Raghul Rangasamy, 25, Mahabalipuram, India – MMSC MRF F1600 Championship (India)
Jason Reichert, 19, Henderson, Nev. – Pacific F2000 Championship
Kellen Ritter, 17, N. Vancouver, B.C., Canada – Toyo Tires F1600 Championship (Canada)
James Roe Jr., 20, Naas, Ireland – F2000 Championship Series
Stuart White, 17, Bloemfontein, South Africa – Investchem Formula 1600 Championship (South Africa)
The candidates will be put through their paces both in and out of the cockpit. Their performances will be considered by an accomplished panel of judges comprising longtime factory Mazda representatives Andrew Carbonell and Tom Long, Indy Lights race winner and 2017 Pro Mazda champion Victor Franzoni, and inaugural shootout winner Oliver Askew, who went on to win the 2017 USF2000 championship.
Motorsports veteran Scot Elkins, currently Deputy Race Director for the FIA Formula 1 World Championship, Race Director of the FIA Formula-EChampionship and COO of the Motorsport Safety Foundation, will return as Shootout Director.
"While this will be the final Mazda Road to Indy Shootout, we are excited to see such a talented crowd of drivers taking part," said John Doonan, Director, Mazda Motorsports. "The Mazda Road to Indy has launched the careers of so many great talents, and it's a real privilege for us to meet these young drivers – many of whom have traveled an extremely long way to take part – as they begin their careers in North America."
"I want to thank Mazda for all they have done to assist drivers in their careers and for their support of this program since its inception," said Dan Andersen, Owner and CEO of Andersen Promotions. "We have a great platform to build from, great partners at Cooper Tires and with our Official Feeder Series, and we look forward to continuing the Shootout program for many years to come.
"Once again, we have a deeply talented group of drivers set to vie for the scholarship and a difficult task ahead for our judges. We'll look forward to the winner's announcement on Sunday, and to welcoming the Shootout champion to the USF2000 series. I wish all of the drivers the best for this weekend."
Following a welcome reception and dinner on Friday evening, drivers will participate in three on-track sessions on Saturday with performance feedback from the judges at the conclusion of each outing. After a final on-track session on Sunday morning, the field will be cut and the finalists will move into two qualifying rounds followed by a mock race. The winner will be announced at approximately 4:00 pm MST on Sunday.
Road to Indy TV will be on hand to provide video content throughout the event.