WKA Strengthens the Maxxis Dirt World Championships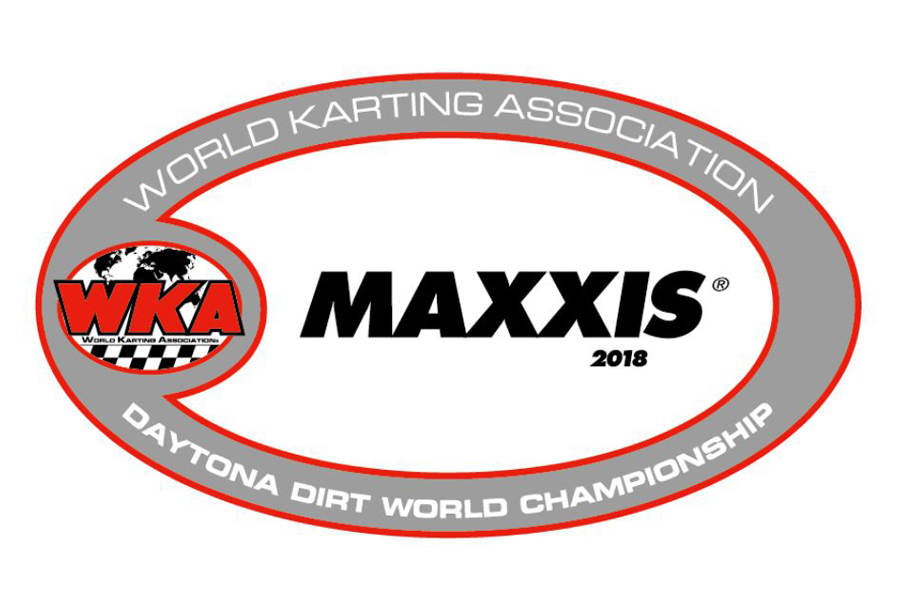 With Daytona being such a rich part of WKA's history, WKA is making a historical move by bringing back Ronnie Miller as Race Director for the event and Jerry Strickland as Flagman.
"With the input from the great community of karting, combined with the advisement of the WKA Executive Committee, we wanted to ensure we made the right decisions for everyone involved with the event." Stated WKA President, Kevin Williams, "I'm confident with the strong race direction we are bringing, this year's Daytona will be one of the best yet, with fair, safe, and unbiased direction."
Other valued staffers include Randall Lyles and Clifford Stourtz in Tech, Zach Holcombe in Scoring, Linda Lyles on the Grid, and Event Operations guru Albert Vann overseeing the event with the assistance of Michael Tetreault WKA's Chairman of the Board.
Special Pricing
Another great benefit announcement for the Rookie Red Plate drivers, is the entry fee has been reduced to $25 for the class.  Special thanks to the sponsorship and kind offer to help off-set the entry fee goes out to Matt Bryant and the team at Palmetto Speed Shop.
Tech Reminders
Speaking of Tech, WKA is making a few reminders, as a result of the phone calls that have come into the office, to help the competitors prior to arriving in Daytona:
– All Karts must have 4-numbers full-size 6", and a full-size rear number plate
– All Karts must go through safety tech before taking the track
– Junior 1 and Junior 2 nose and side panels 14" max height
– Drivers in Junior 1, Junior 2, and Junior 3 must declare a division and cannot cross over
– Junior Champ will use the Blue Plate, and Sportsman Champ will use the Purple Plate
– Steering and Brake Bolts must be safety wired
– Valve cover bolt and carb must be drilled for seal wire
– All weights must be white with 5/16" bolt or larger and double-nutted.  Weights over 7-lbs must have 3/8" bolt.
– Transponder holder goes on the steering shaft
– Must have Wolfe plate guard over brake disc if behind seat
– And finally, we ask drivers in Semi-Pro and Pro to act with integrity when deciding on which class to enter.
Chassis Award
One exciting addition to the competition, WKA is bringing back the Manufacturers Chassis Trophy using combined results from the Daytona and Charlotte events.  The chassis the accumulates the most 1st place wins that Manufacturer will be awarded the trophy at our Charlotte event in June.
Entry Forms, Hotels, Parking Information, and event Information for the WKA Daytona Kartweek are available now at www.worldkarting.com
About World Karting Association- The World Karting Association has been a non-profit, Membership Organization since 1971, and has provided venues for members to enjoy all aspects of Karting in the USA, from its office in Concord, NC, including the famous Daytona Kartweek.  Providing Regulations, Instruction and Certifications, Racing Series, Insurance, and venues for fair and safe Karting on all levels, WKA has a place for everyone in Karting.   For more information, contact WKA at info@worldkarting.com, or www.worldkarting.com