Team Nitro Kart Sweeps Cadet Classes at SKUSA SuperNationals 22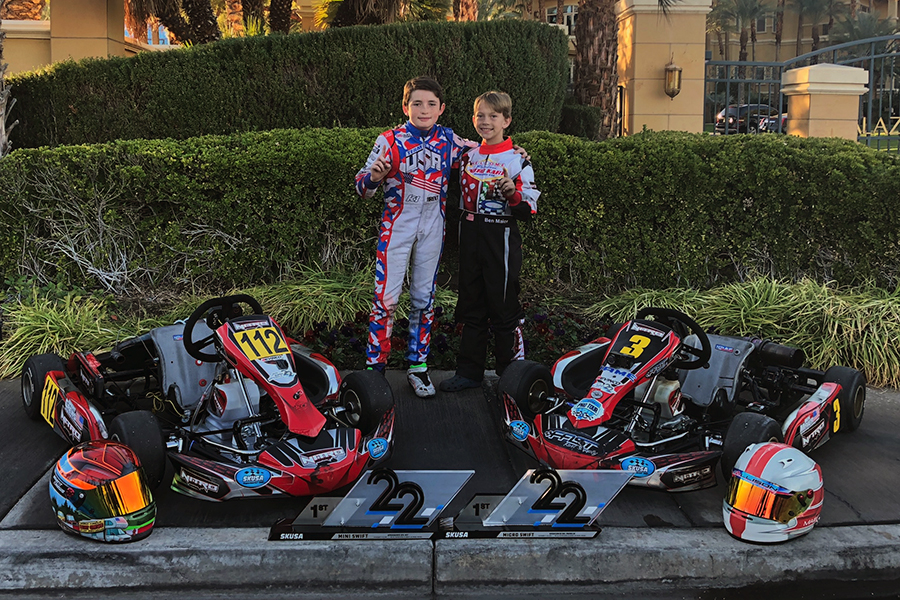 (Photo: nitro-kart.com)
Going into SuperKarts! USA SuperNationals 22 at the Rio All-Suite Hotel & Casino in Las Vegas, Team Nitro Kart had a lofty goal; to win both cadet classes and cap off a season that saw Nitro Kart advance from being the cadet class disruptor to dominator. Over 500 entries from 50 countries saw the best-of-the best at SuperNats, so Nitro Kart would have their work cut out for them.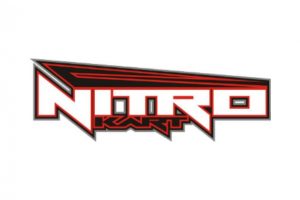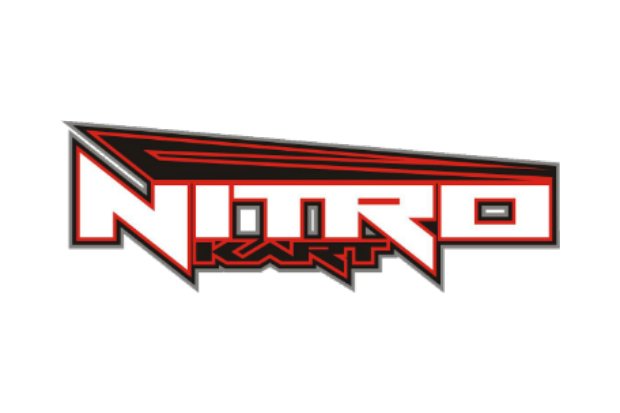 Nitro Kart brought their A-team to Vegas, including SuperNats veterans, 2-time IAME International World Final-winner, Brent Crews in Mini Swift, and multi-time 2018 champion, Ben Maier in Micro Swift, as well as Nitro Kart-newcomer Diego Laroque, the 2016 Rotax Micro Max World Champion, joining Crews in Mini Swift. Also making the trip to out west for a crack at SuperNats glory were Nitro Kart standouts Gavan Boschele, Aryton Grim, Cameron Weinberg, and Spencer Conrad in Micro Swift, and representing Team Nitro Kart in KA100 Junior, was Jacob Graham, the 2018 USPKS KA100 Jr Champion.
On SuperSunday, after four days of practice and qualifying, Nitro Kart's goal of winning both Mini Swift and Micro Swift main events was certainly looking possible, with Brent Crews lining up 5th on the grid in Mini Swift and Ben Maier starting the Micro Swift main in 3rd position. Neither Brent or Ben had really shown their hand – as they say in Vegas – during preliminary rounds, other than Brent topping one practice session, but both are known to "send it" when it's go time. All of the SuperSunday action was streamed live on the SKUSA Facebook page with the estimable Rob Howden on the mic, and Team Nitro Kart did not disappoint the thousands of viewers.
MINI SWIFT
The Mini Swift main on SuperSunday was a corker, with 5-6 karts often in the battle for the lead. Brent Crews ran in the 4th-5th position early and then began stalking his prey, little by little, and eventually took the lead on Lap 13. From there he maintained the point, occasionally losing the lead briefly, but taking it right back. Brent was determined to win and survived a huge pounding of the Turn 5 curb on the last lap, forced by a super sketchy 3-side moment into the turn, and took the win by sixty-seven thousandths of a second over Nikita Johnson. Brent, who is sponsored by Nitro Kart and BBS Engines, and had Cody Johnson on the wrenches, thus adds the title SKUSA SuperNationals Champion to his already stellar list of accomplishments. Diego Laroque crossed the line 8th in his first race for Nitro Kart. Diego had topped an early practice session, but had a 10th place grid position for the main, and with so many fast karts and no retirements ahead of him, it was difficult to advance.
MICRO SWIFT
Brent's win in Mini Swift meant the SuperNats Sweep was still on, and with Ben Maier lining up 3rd in the Micro Swift main event, team boss Nick Tucker was feeling hopeful, but anxious. His faith in Ben was well founded, as Maier jumped out to an early lead taking Cameron Brinkman along with him. Those two ran nose-to-tail with Max Garcia and Tristan Young (Nitro Kart), in close quarters behind the lead duo. Ben and Brinkman swapped the lead a few times and it was Brinkman leading at the white flag, but Cameron left the door open and Maier pounced taking the lead and surviving a slingshot attempt by Brinkman at the line to take the win by nine-hundredths of a second. Tristan Young, who had topped qualifying, was 4th in his Nitro Kart, with Cameron Weinberg, who had topped a practice session, up 9 places on his Nitro Kart to finish 10th. Aryton Grim advanced his Nitro Kart 3 places to finish 16th, and Team Nitro Kart's Gavan Boschele climbed 7 places to finish 19th. Unfortunately, Team Nitro Kart pilot Spencer Conrad, who had also bested a practice session, got taken out on the first lap and was a DNF. Ben Maier's SuperNats win was the exclamation point on a season that saw him win the SKUSA Winter Series championship, the WKA Manufacturer's Cup championship and the USPKS championship. He only failed to win at least one main event at two national races all year, and did this all on a 2-year-old Nitro Kart chassis with over 5500 miles on it! Ben's sponsors are Nitro Kart, Allison Racing Engines, BOE Marine & RV, Donnie Myers Luxury Coach, and his tuner was (as always), Jim (aka Dad) Maier.
ALSO OF NOTE;
Team Nitro Kart's Jacob Graham had a rough SuperNats debut in KA100 Junior that saw him work through some setup issues that hampered his pace in the practice sessions, but the team eventually got it right and Jacob qualified a very strong 5th. Unfortunately, he was the victim of contact and carnage in his subsequent heat races, and was gridded 13th for the final, where another wreck saw him beached on a curb on Lap 1 and out with a DNF. Jacob had the speed to run up front, but his luck just wasn't there.
UP NEXT
Team Nitro Kart's next event will be the final round of the GoPro Motorple Karting Challenge club series, on December 1st, followed by the first national event of the "2019" season, the WKA Manufacturers Cup Series at Daytona International Speedway, on December 27-30.
ABOUT NITRO KART
Nitro Kart is based out of Mooresville, NC in the hub of American motorsports. The company was founded by "Nitro" Nick Tucker with a sole focus on youth karting and specifically the cadet ranks, but has now expanded to serve kart racers of all ages. Nick has applied his years of experience from karting all the way up through NASCAR racing to develop the absolute best Cadet and Kid Kart chassis on the market with the support to back it up. Nitro Kart and their drivers consistently score prestigious victories in major events around the country, hence the slogan "Race One or Chase One." For more information on Nitro Kart, contact Nick Tucker at (704) 818-7868 or kartworxracing@gmail.com