Birel ART North America Takes Home Four Podiums From SKUSA SuperNationals
BirelART and Ricciardo Kart show incredible pace in Las Vegas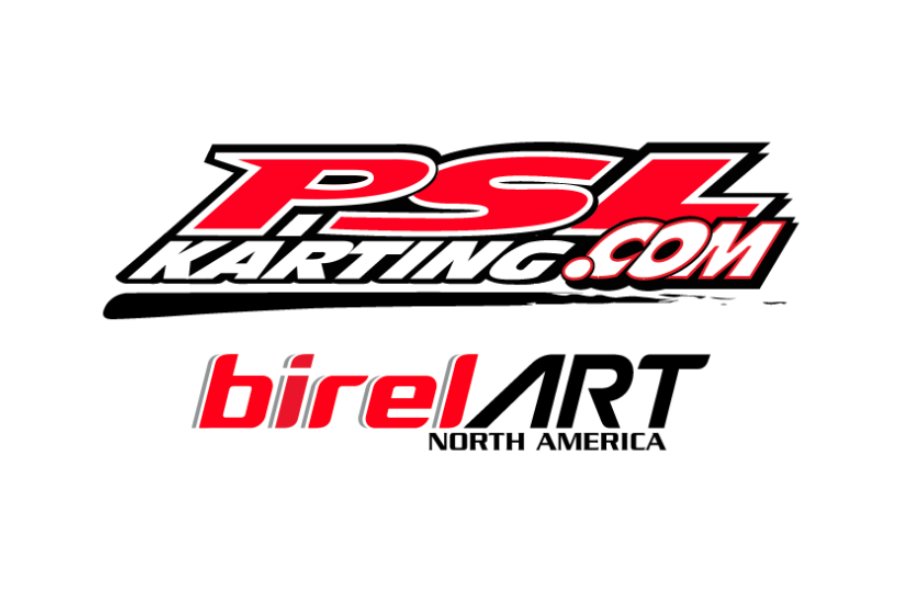 Returning to the RIO All-Suites Hotel and Casino in Las Vegas, Nevada, BirelART North America and their BirelART and Ricciardo Kart chassis dealers brought 31 drivers to the annual Superkarts! USA (SKUSA) SuperNationals. Claiming four podium results across a variety of different classes, the BirelART product line was prominently displayed at the front of the field.
"We left the SuperNationals with another four podiums," explained Dominic Labrecque. "It was a weekend of what could have been for the BirelART product line. We seemed to have pace in a lot of classes and looked poised to win KZ before a late race red flag erased a huge lead."
Marijn Kremers dominated the KZ class as he was the driver to beat in qualifying and during the three heat race flight format. Scoring the pole position for Sunday's main event, Kremers jumped out to a big lead as he drew away from the rest of the field. With his BirelART chassis on rails, Kremers opened a lead of more than two seconds that would be erased by a late race red flag. With his chassis set up for the long run, Kremers would fall behind in the late race sprint to the finish and score a second place podium result.
In the X30 Senior field, it was Ryan MacDermid's second top-five finish in Las Vegas in the past two weeks. After taking his BirelART chassis to the front of the field and scoring the victory during the ROK the RIO event during the first week of November, the Canadian pilot returned to the podium with his impressive fifth place finish at the SKUSA SuperNationals. Fellow BirelART and PSL Karting driver Ryan Norberg endured a tough week of competition claiming a 25th place result out of a strong field of 88 competitors.
X30 Junior driver Mackenzie Clark and Thomas Nepveu put their BirelART chassis through the paces and consistently showed front of the field speed. Unlucky in the main event, Clark moved forward from his 21st place starting spot to finish 15th while Nepveu ended Super Sunday wanting more.
In the IAME Mini Swift division, Aiden Rudolph, son of karting superstar Alan Rudolph, carried the family name into Las Vegas. As a second generation driver, Rudolph qualified in the fourth position and progressed nicely through the heat races. In position on SuperSunday to challenge for the win, Rudolph endured contact in the first corner, causing damage to his chassis and derailing any chance of a victory.
PKS Kart Supply and Micro Swift driver Logan Chambers claimed an 11th place result in his first national event while Phil Giebler Racing pilot Jess Peterson was fighting for the win in X30 Masters, but eventually crossed the stripe in the sixth position.
Labrecque continued, "I would personally like to thank all of our drivers and their families, the BirelART and Riccardo Kart dealer networks, our mechanics, partners and everyone at BirelART in Italy that prepare high quality product and make our jobs easier once we get to the track."
Earlier in the race week, the Superkarts! USA program honored their 2018 Pro Tour champions. PSL Karting's Ryan Norberg and 3G Kart Racing's Jordan Musser received their awards and national champion designations while Phil Giebler Racing's Ryan Kinnear was named Vice-Champion of the Shifter Masters category while Jess Peterson garnered a third place position in the X30 Masters Pro Tour championship.
"2018 has come to a close but we are busy prepping for the 2019 racing season," expressed Labrecque. "We are have opportunities for arrive and drive as well as tent and transport opportunities for the ROK Cup USA Florida Winter Tour, SKUSA Winter Series and the ROK Challenge of the Americas."
Today, PSL Karting has steep Black Friday deals. Visit PSLKarting.com for discounts of up to 40% off on selected items.
For more information on the PSL Karting/BirelART North America Race Team,  and how to join them for your 2019 racing program, please contact Dominic@PSLKarting.com.
BirelART North America (PSL Karting) is the National Importer and Distributor of BirelART products and accessories, including Ricciardo Kart, Kubica Kart and Freeline accessories. Visit www.pslkarting.com to find a retailer near you or to become a dealer. Follow our racing team and product updates via our social media @pslkartingofficial.