NF Sports Enters Sixteen Drivers, Including Barrichello Trio, for SKUSA SuperNationals
Race wins and podium results on the radar for NF Sports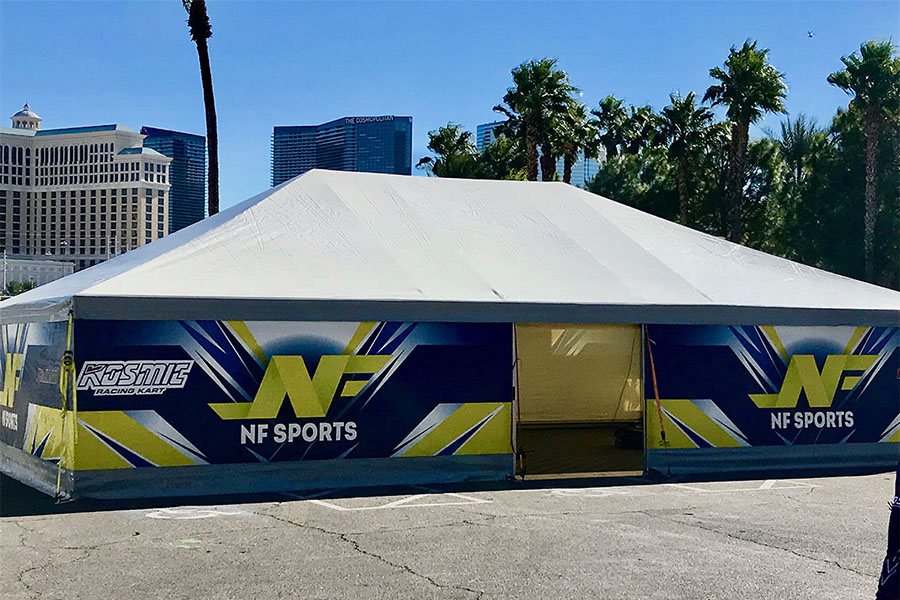 Sixteen drivers flying colors for NF Sports are in attendance this weekend at the annual Superkarts! USA (SKUSA) SuperNationals. Taking place at the RIO All-Suites Hotel and Casino in Las Vegas, Nevada, the Florida based operation enters the event with their sights aimed for the top step of the podium. As a former race winning team of the prestigious event, NF Sports is looking to repeat past performances in Sin City.
"We have always been strong in Las Vegas," explains Bruno Fusaro. "We have a strong team at this year's event and expect big things."
One of the bigger names in the NF Sports program is former Formula One and IndyCar driver, Rubens Barrichello, and his sons, Eduardo and Fernando.
Fusaro adds, "It is always special to have the Barrichello family compete in our program. They are first class people and bring an increased level of intensity to the team. Our biggest driver lineups are in the Junior and Senior X30 divisions."
Following the event, NF Sports will have a handful of gently used chassis available. Stop by the team tent trackside or contact NF Sports for more information.
2018 SKUSA SuperNationals Driver Lineup
KZ
Rubens Barrichello
X30 Junior
Fernando Barrichello
Gabriel Fonseca
João Matos
Lucas Mendes
Nicolas Fabris
Pedro Ferro
X30 Senior
André Nicastro
Eduardo Barrichello
Guilherme Peixoto
José Victor Adami
Pedro Adami
X30 Master
Alessandro Xavier
Danillo Ramalho
Sandrei Silva
Shifter Master
Beto Cavaleiro
NF Sports is an Orlando Kart Center based team owned and managed by Andre Nicastro, Nelson Piquet Jr. and Bruno Fusaro. NF Sports is an official Kosmic Kart Racing Team in the United States and offers Arrive and Drive Programs for drivers in all classes in North America's top karting programs. For those interested in the services of NF Sports or the Kosmic line of products produced by OTK, please contact Andre Nicastro via email at info@nfsportsusa.com.