Strong DKM Program in 2019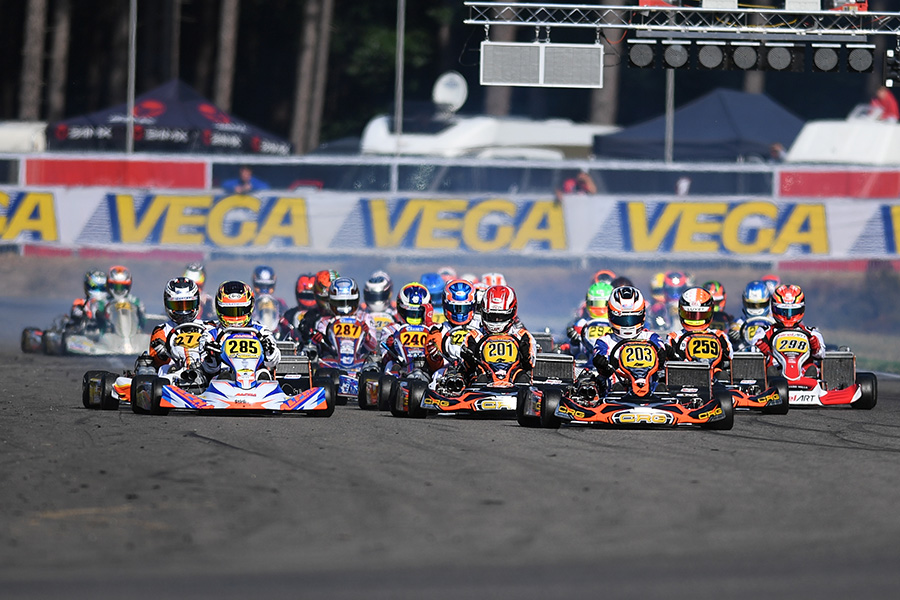 This year's season of the German Kart Championship ended in Belgian Genk at the end of August. Now, the kart racing series presents the racing calendar for the 2019 season. This consists of five events again, spread out from April to October in Germany, Belgium and Italy.
2018 was an exciting year in the German Kart Championship and its four grade series DKM (OK), DJKM (OK Junior), DSKM (KZ2), DSKC (KZ2) and DEKM (Electric Kart). The title decisions were only made at the final in Genk. New champions were Harry Thompson (DKM), Thomas Ten Brinke (DJKM), Fabian Federer (DSKM), Emilien Denner (DSKC) and Philipp Britz (DEKM).
Now the highest German kart racing series is looking forward to its new season. In 2019, the five grade series are going to start at five events again. Things are going to begin on the South Garda Circuit in Lonato. The DKM is going to take place from April 12th-14th on the 1.200m long race track that is also going to host the Shifterkart World Championship next year.
After the event in Italy, the drivers are going to continue in Germany. In the middle of May (10th-12th), the races are going to start in the Prokart Raceland Wackersdorf and are then followed by a two months-long racing break. Things are going to go on from July 12th-14th on the traditional track in Kerpen. The Erftlandring in Kerpen is going to determine the half-time champions of the five grade series.
The 1.360m long track in Genk is also part of the calendar again. The international top track welcomes the kart racing series of the German Motorsports Foundation (DMSB) from August 2nd-4th and could already be the location for first title decisions. The final championship cups are then going to be handed out in Ampfing in October (4th-6th). The Schweppermannring is going to be the final location of the DKM this year.
In addition to five attractive race tracks, the DMSB is also sticking with the strong concept of the German Kart Championship. A permanent organizational team makes for a smooth course of events. The extensive race control and the popular online live-stream also belong to the DKM again. Both have set new standards in international kart racing throughout the past years.
The registration for the German Kart Championship with its five grade series is going to start in January and can be done via the websites www.kart-dm.de and www.dekm.de respectively.
Racing calendar DKM 2019:
April 12th – 14th 2019 – Lonato (ITA)
May 10th – 12th 2019 – Wackersdorf (GER)
July 12th – 14th 2019 – Kerpen (GER)
August 02nd – 04th 2019 – Genk (BEL)
October 04th – 06th 2019 – Ampfing (GER)