Superkarts! USA Announces 2018 Hall of Fame Inductees
Trackmagic founder Fausto Vitello and long-time SKUSA A-Team member Stan Bryniarski to be honored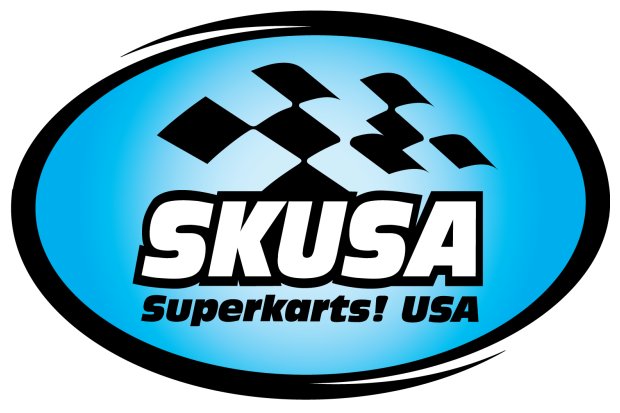 TEMECULA, CA (November 10, 2018) – For over 20 years, Superkarts! USA has been part of the sport of karting in the United States, and the organization formed its own Hall of Fame in 2016 to begin honoring those who have played key roles in its history. This year, SKUSA is proud to announce that the late Fausto Vitello will be inducted into the Hall of Fame to honor his tremendous contributions to not only the organization, but to karting as a whole. Vitello, who passed away from a heart attack in 2006, was the founder of Trackmagic Racing Karts, the San Francisco-based chassis manufacturer that pushed the envelope for American kart builders through 100% commitment to innovation and its culture. Vitello will be joined in the Hall of Fame by SKUSA's own Stan Bryniarski, who has been a cornerstone workhorse and crusader of the organization for 20 years as a Regional Director, Race Director and now, the current National Director of Operations.
"In the early days of Superkarts! USA, when I had my own shop and my own team on the ProMoto Tour, Trackmagic was such a force, not only with their equipment, but with their approach of shifterkart racing," offered Tom Kutscher, SKUSA CEO. "Fausto Vitello was so passionate and dedicated to not only his products and his commitment to success, but also to his drivers and crew members, who were like family. He was not afraid to voice his opinion and the sport was better for it. Fausto's belief in the sport's potential helped raise the bar for everyone…he was a straight shooter, for sure."
Trackmagic was a force in Superkarts! USA racing in the late 90s and early 2000's, winning the Formula S2 main at the 1998 SuperNationals with Craig Taverna and then the headline Formula S1 and K1 classes in 1999 with Memo Gidley and Brett Buckwalter. Trackmagic drivers were also powerhouses on the SKUSA ProMoto Tour, the national series that pushed the organization to the forefront of American karting. Factory Trackmagic driver Jason LaPoint won the first ProMoto Tour championship in 1999 and Bobby Wilson followed in 2000; racing with Hall of Famer Greg Bell's Leading Edge Motorsports. Vitello also played a key role in the career path of a young Gary Carlton, hiring him as a factory and R&D driver. A who's who of the sport's most talented gearbox pilots raced Vitello's Trackmagic karts over the years, in addition to those mentioned above, including Scott Speed, Kyle Martin, Alan Rudolph, Oliver Rowen, Ron White, Phil Carlson, Joe Janowski, Tom Dyer, Jonathan Bomarito, and Howie Idelson.
Stan Bryniarski is as close to a SKUSA 'lifer' as you can get, first joining the famous SKUSA A-Team in 1998. Stan came to Superkarts! USA with street racing promotion experience in his home state of Indiana, and pairing that knowledge with his work ethic, he quickly became an important part of what fueled SKUSA's rise in the late 90s and early 2000s. Stan would go on to spend time running the Great Lakes, Central and Rocky Mountain regional programs, as needed. For the last 11 years, he has worked full-time as Tom Kutscher's right hand man, acting as SKUSA's National Director of Operations. If you cut Stan, he bleeds SKUSA Blue.
"When you think of SKUSA and the A-Team, it's impossible not to think of Stan Bryniarski," Kutscher added. "Stan is THE man in the trenches. He's the guy who does recon and lays the groundwork for every event we promote. He's the guy who pulls all-nighters at the SuperNationals running only on caffeine and passion, and he's also the guy who's filling up the generators when they run out of fuel. They don't make them like Stan Bryniarski anymore. His induction into our Hall of Fame is so well deserved."
The inaugural class of inductees in 2016 included SKUSA founder Don Janowski, its visionary leader Jim Murley (the architect of the game-changing ProMoto Tour of the late 90s), veteran driver and ambassador Alan Rudolph and long-time shop and team owner Greg Bell. Last year, SKUSA inducted veteran driver / kart shop owner and three-time SuperNationals winner Bonnier Moulton and long-time regional director and respected race official Terry Riggins.
Vitello and Bryniarski will be honored during the SKUSA Hall of Fame 'Class of 2018' segment that will be part of the SuperNationals opening ceremonies on Sunday, November 18 at the Rio All-Suite Hotel and Casino.