Nitro Kart Crowns Champions at WKA Grand Nationals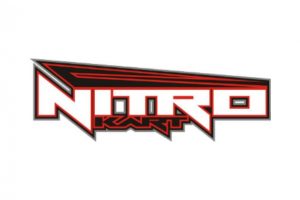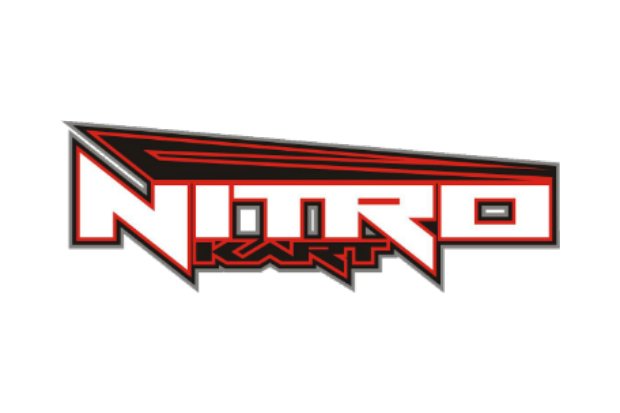 Team Nitro Kart enjoyed a dominant weekend of racing at their home track, GoPro Motorplex, for the 2018 WKA Manufacturers Cup Series Grand Nationals. When it was all was said and done, they came away with 6 Final wins, 20 podiums, and 2 WKA Manufacturers Cup Series championships. The WKA Grand National Eagle winners trophies went to Sebastian NG, Ben Maier, Hoyt Mohr, Cameron Weinberg and Hayden Jones. Ben Maier had already locked up the 2018 WKA Man Cup Micro Swift championship and Brent Crews won the 2018 Mini Swift champion.
To put the icing on the cake, Nitro Kart also won the WKA Chassis Manufacturer's championship despite being a cadet-only kart brand, competing against top kart brands that were able to compete in all classes.
Friday saw heavy rain all day, which continued into Saturday morning, making timed qualifying tricky business, but Team Nitro Kart managed it well with Sebastian NG scoring pole in Mini Swift, William Cox besting the KA100 Junior class, and Cameron Weinberg topping both Micro Swift and Cadet LO206 qualifying sessions.
Sunday was clear and warmer which made for great racing to cap off the 2018 WKA Manufacturers Cup Series. Team Nitro Kart drivers again had the upper hand in qualifying, with Cameron Weinberg repeating his Cadet LO206 pole, and Miles Murray (Micro Swift), Liam Kelly (Mini Swift), and Hayden Jones (IAME Junior), all topping their qualifying sessions.
CADET LO206
Nitro Kart Drivers: Cameron Weinberg, Carson Weinberg, Ben Maier, Sebastian NG, Spencer Conrad, Christopher McKeithan, Miles Murray
SATURDAY
Nitro Kart driver Cameron Weinberg has really been on the gas lately and as previously noted, took pole in the Briggs Cadet class on Saturday. In the Final, Weinberg got shuffled back to 5th place about halfway through the race, but went from 4th to 1st on the last lap to take the win over Nitro Kart teammates, Spencer Conrad and Ben Maier, for the first Nitro Kart podium sweep of the weekend. Conrad set fastest lap of the Final.
SUNDAY
On Sunday, Cameron Weinberg was again on pole, but was bested in the Pre-Final and Final by Danny Dyszelski. Weinberg was 2nd in both races, and Team Nitro Kart pilot, Christopher McKeithan, had a breakout weekend by coming home 3rd in the Pre-Final and Final, for his first national event podium. Sebastian NG was a close 4th place. Ben Maier set fastest lap and led the Final on the last lap, but a broken spindle caused his kart to go off track and retire.
MICRO SWIFT
Nitro Kart Drivers: Gavan Boschele, Miles Murray, Cameron Weinberg, Carson Weinberg, Hoyt Mohr, Spencer Conrad, Ayden Patty, Vincent Capitillo
SATURDAY
Cameron Weinberg kept up his hot streak by putting his Nitro Kart on the Saturday Micro Swift pole. He dropped out of Heat 1 after contact with a barrier while leading, but fought from the back of the field to win Heat 2. In the Final, Weinberg worked his way up from 6th on the grid to join the battle for the lead featuring Team Nitro Kart's Gavan Boschele, who had won Heat 1, and teammate Spencer Conrad. Weinberg took the lead on lap 9 and kept it to the finish to lead a Nitro Kart sweep of the top 6 positions with Boschele and Conrad rounding out the podium, and Hoyt Mohr, Miles Murray, and Ayden Patty, claiming 4th through 6th.
SUNDAY
On Sunday, Miles Murray was the early Team Nitro Kart hot shoe, edging out Spencer Conrad for pole and then winning the Pre-Final over teammate Ayden Patty. In the Final, Murray had a slow start and dropped back in the field to mid-pack and was never able to really recover for a 6th place finish. Cameron Weinberg had to start near the back of the grid for the Final after a DNF in a Pre-Final wreck, but worked his way forward again to race for the win with Nitro Kart teammates, Hoyt Mohr, and Ayden Patty. Weinberg and Mohr would trade the lead back and forth, but Mohr edged ahead at the checkered flag to take his first national win over Weinberg and Patty for another Nitro Kart podium sweep, with Gavan Boschele taking 4th place.
MINI SWIFT
Nitro Kart Drivers; Brent Crews, Sebastian NG, Ben Maier, Sofia D'Arrigo, Liam Kelly
SATURDAY
Team Nitro Kart had their big guns in the Mini Swift class, with multi-time champions, Brent Crews and Ben Maier both looking to close the season with a win, but teammate Sebastian NG, fresh off of a 3rd place finish at the EasyKart International Finals in Italy, had other ideas. Sebastian took pole by almost a half-second, while Brent Crews recorded no time due to a transponder issue and Ben Maier was a bit off the pace in 9th. Brent was able to come from the back of the field to 4th in Heat 1, while Sebastian took the win, and Crews then bested NG in Heat 2 with Nitro Kart teammate, Sofia D'Arrigo following them home in 3rd. In the Final, Crews and NG gapped the field to decide the win amongst themselves. Brent led early but Sebastian got by late in the race and held off Brent for the win, with Ben Maier coming home 4th.
SUNDAY
Team Nitro Kart's Ben Maier, the newly minted 2018 WKA Man Cup Micro Swift champ, had moved up to the Mini Swift class for the second day of racing at the previous round at New Castle Motorsports Park, and the third race in Mini Swift turned out to be the charm for "Blazin' Ben" as he found his way to the top step of the podium. It was not clear sailing for Ben as he qualified 9th again, and only advanced to 6th in the Pre-Final. 2018 Mini Swift champ, Brent Crews took the win in the Pre-Final after coming from mid-pack, with Day 1 winner Sebastian NG in 2nd and surprising pole-sitter, Liam Kelly, doing a great job with his Nitro Kart in 3rd place. In the Final, NG had a big lead early, but Crews and Maier teamed up to catch him, and make it a three-Nitro Kart battle for the lead. In a repeat of Saturday, Crews and NG battled it out for the lead, with Maier keeping in close contact and waiting for a gap. He got it on the last lap as the leaders ran wide and Ben was able to get through to take the lead and the win, edging out NG at the line, with Crews in 3rd.
ALSO OF NOTE;
Team Nitro Kart's Hayden Jones had a dominant Saturday in IAME Junior, winning both Heats and the Final. Jones came back with the pole on Sunday, and scored 3rd place finishes in the Pre-Final and Final against some very strong competition.
Team Nitro Kart driver, William Cox, again took a step forward in national competition, winning the pole on Saturday in KA100 Junior and finishing 5th in the Final and taking two fine 3rd place finishes in both Yamaha Junior Finals.
Team Nitro Kart-supported, Fullerton USA driver, Austin Garrison celebrated his 2018 WKA Man Cup championship in the IAME Senior class with a 3rd place on Saturday and a 2nd place on Sunday to cap off a dominating performance over the whole season.
UP NEXT
Team Nitro Kart's next event will be the SKUSA SuperNationals at the Rio in Las Vegas on November 14-18th. Team Nitro Kart will be absolutely stacked with race and championship winners and will be looking to close out the 2018 national event schedule on a high note.
ABOUT NITRO KART
Nitro Kart is based out of Mooresville, NC in the hub of American motorsports. The company was founded by "Nitro" Nick Tucker with a sole focus on youth karting and specifically the cadet ranks, but has now expanded to serve kart racers of all ages. Nick has applied his years of experience from karting all the way up through NASCAR racing to develop the absolute best cadet chassis on the market with the support to back it up. Nitro Kart and their drivers consistently score prestigious victories in major events around the country, hence the slogan "Race One or Chase One." For more information on Nitro Kart, contact Nick Tucker at (704) 818-7868 or kartworxracing@gmail.com