Supertune and Tony Kart Head to ROK the RIO in Las Vegas
Strong core of drivers look for top step of the podium in Vortex ROK competition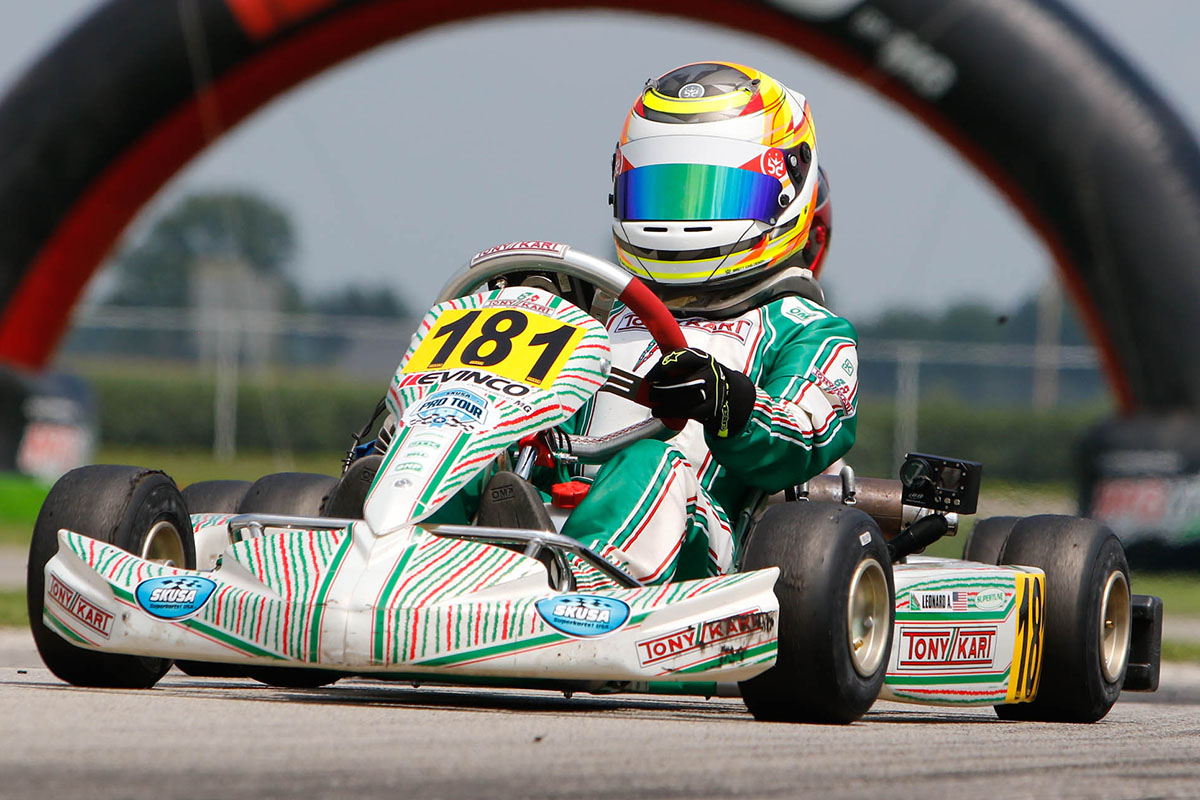 Heading to Las Vegas, Supertune will take on the ROK Cup Promotions ROK the RIO this weekend (Photo: On Track Promotions)
With their debut as a team back in August, Supertune and their elite brand of Tony Kart are heading west to Las Vegas. Taking part in this weekend's ROK Cup Promotions ROK the RIO event at the RIO All-Suites Hotel and Casino, a five driver international team is in place to fight for their chance at victories.
"It has been a busy few months," explained Ben Cruttenden, Owner of Supertune and the newest OTK dealer. "We have moved into a new shop in Indianapolis and renovated to make it our own. With the construction of a dyno room, a fresh coat of paint and more, it is starting to finally feel like home. It has been a few weeks of longer than normal hours, but I feel comfortable where we are and am excited to get back to the track."
With five drivers on the docket for the ROK the RIO event, an international team will be present. Drivers from the United States, France, and China will all fly the Supertune colors while a Brit will lead the squad and a highly talented core of tuners and mechanics into what hopefully is a solid event weekend.
Jeremy Fairbairn will be the lone Junior competitor as he will steer his Tony Kart in the Vortex ROK Junior class. Fairbairn has been one of the fastest junior drivers all year long, and should be a major threat to take the top step of the podium in 'Sin City'.
Kai Sorensen will lead the way in Vortex Mini ROK as he will be joined by Enzo Deligny and Yuanpu Cui, providing a potent trio. Sorensen is one of the quickest Mini drivers in the country, and he and Deligny provide a powerful one-two punch. Cui, who competes with the factory Tony Kart outfit, is making the long trip from China in the attempt to solidify his name as the Mini ROK – ROK the RIO Champion.
Yan Liang will accompany Cui from China as he also makes the overseas trip to compete in the ROK Senior division. Competing in the ROK Cup China program, Liang brings some experience to a growing Supertune program.
Cruttenden added, "We are bringing a wealth of knowledge to our drivers in the form of mechanics as well as representatives that will assist our drivers in their attempt at podium results and victories in Las Vegas. I believe that we will turn some heads with the personnel that we will have in Las Vegas."
For more information on Supertune, race team opportunities, OTK product sales, or engine and dyno services, please contact Ben Cruttenden at 317.900.3141 or via email to Ben@Supertune.us. Supertune can also be found through their social media accounts at Supertune USA.