CRG and Paolo de Conto to the Fore at the 'Race of Stars'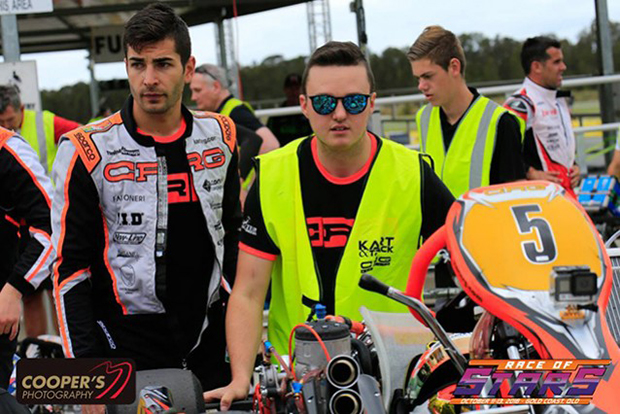 Paolo De Conto and CRG ended an exceptional comeback race started from P18 in P2 on the wet in Australia. After two editions of the "Race of Stars" won by De Conto, the Italian driver confirmed his place among the main protagonists of this Australian event.
Paolo De Conto put in another exceptional performance with CRG in Australia at the "Race of Stars" held in Gold Coast. This time around he did not secure the famous surfboard, but the Italian driver, supported by CRG Australia, remarkably recovered from P18 to P2 making CRG colors shine on the KZ2 podium of this event.
Paolo De Conto has once again displayed a great competitiveness at the "Race of Stars" on a track that was very difficult due to the rain that has fallen in the closing stages of this event. De Conto posted the second quickest time in qualifying, behind Camplese and ahead of fellow-countryman Pollini. Unfortunately, an unlucky heat affected De Conto's starting position and relegated the Italian to the 18th spot of the grid. De Conto's recover under the rain deserved a round of applause, as he managed to eventually inherit P2 following a penalty handed to Kremers for the dropped front fairing.
After winning the past two editions of the "Race of Stars", De Conto managed to claim a good second place behind the winner Abbasse and ahead of Hays, who rounded off the podium.
Complete results are available at https://speedhive.mylaps.com/Events/1603775