From Karting to Rocketry: Kyle Kalish
Former USPKS champion and SKUSA Pro Tour race winner leading UNCC 49er Rocketry Team to NASA Competition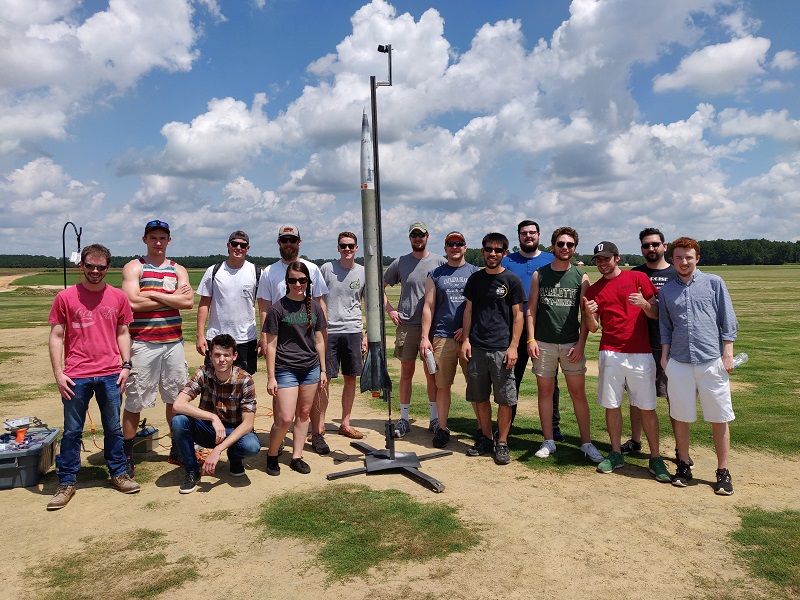 Karting is much more than just a sport. It is life-long hobby in which you can participate from 7 to 70 years of age. For some, it's a lifestyle, grinding away from track to track. One thing many take for granted is that karting is a great educational activity. Especially for kids, kart racing teaches many life lessons, along with developing technical abilities that can help you outside the sport. Kyle Kalish is familiar name to those who have followed the sport over the past decade. A long-time driver with Franklin Motorsports and Merlin USA, Kalish was successful behind the wheel from Cadet to Senior, earning major victories and championships at all levels. Kalish is taking on a new challenge, one that is helping to complete his college education before hitting the 'real world' and something many young karters can look at for the future away from the track.
As many people may know, I stepped away from full-time racing a few years ago to focus on my schooling, as I am now a senior in Mechanical Engineering at the University of North Carolina at Charlotte. A critical portion of the engineering programs here at UNCC is the Senior Design project course that all engineering students must complete before graduation. It helps expose students to industry-sponsored or related projects to help better prepare them for entering the workforce. For my project, I was given the opportunity to work on the school's rocketry program. The 49er Rocketry Team has become a legacy program within the program with success in the NASA University Student Launch Initiative competition, consistently beating top aerospace and engineering schools such as MIT, Notre Dame, the Naval Academy, and countless more.
With the prestige surrounding the team, it was an honor to be selected as the Project Lead for the 2019 USLI competition, leading a team of 20-plus engineering students. This year, in addition to designing and build a launch vehicle (rocket), we will also be designing and building an Unmanned Aerial Vehicle (UAV) that will fit inside and be secured in the airframe. After the rocket safely lands, the UAV will deploy from the airframe and autonomously deliver a navigational beacon to a NASA-designed area, a location we will not know until competition day in April 2019.
In addition to the launch, the program is also dedicated to encouraging STEM education and will be working with local schools and programs with educational lessons and activities. We consider it our responsibility to help teach the next generation of engineers about all the amazing things that can be done within the STEM field.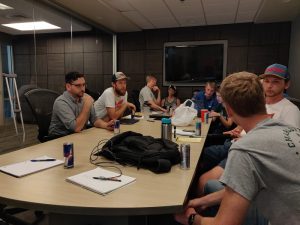 Considering the scope of the project, the budget resembles closely to a partial season of national level karting. In addition to the cost of the rocket and UAV, our travel budget is quite large as we will be bringing about 20 people to Huntsville, Alabama for the four-day long competition. Overall, we are looking at a budget of $21,000. In order to help cover these costs, we are currently running a crowdfunding campaign through our school. Every dollar gets us closer to reaching our goal of winning the NASA USLI for the first time in school history, so all donations are greatly appreciated! The link to the crowdfunding page is: http://bit.ly/2OUUqAv
Outside of the crowdfunding campaign, a big reason I wanted to share this story with the karting community was to show kids what they are capable of. I chose to not pursue a career in racing and I haven't regret it once. Many of the experiences and lessons I've learned in racing have helped me in my engineering career so far and they have helped me become a better engineer and person. If racing doesn't work out for you, there are so many opportunities available that you will be able to find what you truly love, with the people you've met because of racing often helping you make those connections and create those opportunities.
For sponsorship opportunities, the 49er Rocketry Team offers multiple levels of sponsorship for all types of companies. Please contact me at my email below for more information.
If anyone has any questions regarding the 49er Rocketry Team or about the University of North Carolina at Charlotte, feel free to contact me at the information below.
Thank you for supporting the 49er Rocketry Team!
Kyle Kalish
Kkalish1@uncc.edu