2018 IAME International Final – Wednesday Report
Jarsocrak leads Team USA as official sessions begin in France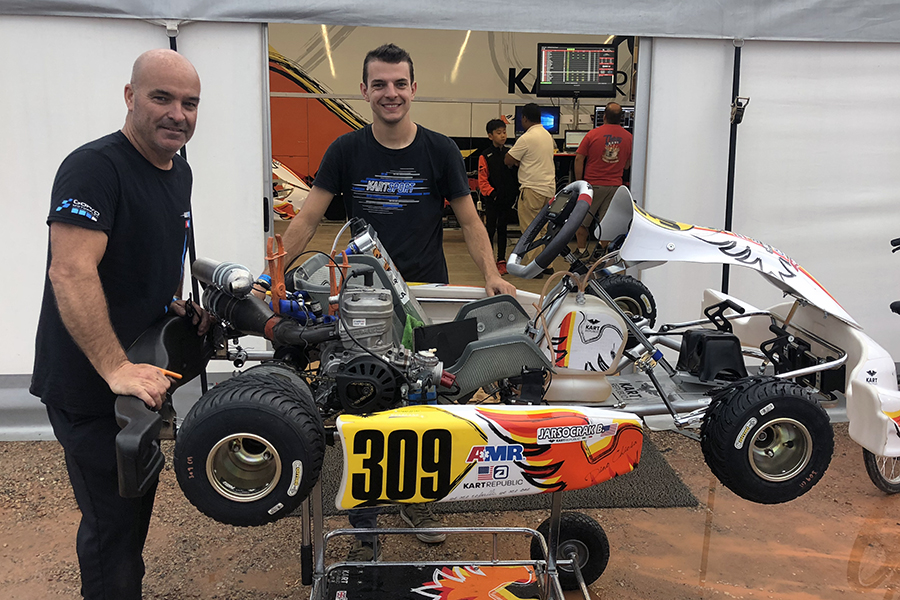 Brandon Jarsocrak was the highest ranking North American in IAME Senior, classified 24th after qualifying (Photo: KartSport North America)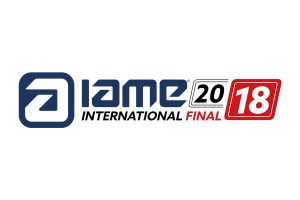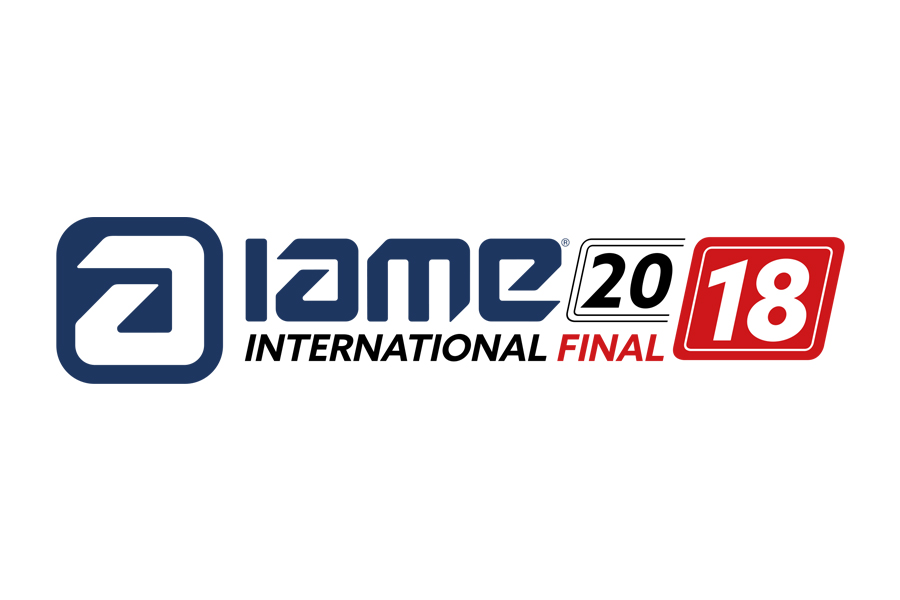 The 2018 IAME International Final is underway at the Le Mans Karting International circuit in France. Over 400 drivers are competing in six categories, all vying for a chance to become an IAME world title winner. Wednesday was the first official day of the event on-track, following a handful of unofficial practice at the famous circuit. The weather has been clear, up until today with rain hitting the track just before the IAME Senior and IAME Junior fields took to the track for their qualifying sessions. The other four divisions complete three rounds of official practice, preparing for their qualifying sessions on Thursday.
Live timing and video will be available throughout the event at the IAME website
IAME Senior
The class is maxed out at 144 drivers for the event. That divided the field up into four groups of 36 for practice – based on numbers, while the four groups for qualifying were done by computer. Following the qualifying session, the Q groups are combined to form the overall list to split the field up once again for heat race groups. The overall fast time is slotted first, and those in that Q group follow down the order. The second quickest Q group is slotted second, placed behind the first Q group. Third in third and fourth into fourth. It is done like that to help level the playing field as track conditions can differ significantly from the first to the fourth group.
Three-time SKUSA Pro Tour champion Ryan Norberg was in among the first to go out for qualifying. He along with others on the grid prepared for rain while in parc ferme, when the skies opened while sitting on the grid. It left little time to prepare the kart for a rain setup, and thus Norberg struggled in the session after showing top-10 speed in the dry. Two-time United States Pro Kart Series champion Brandon Jarsocrak led the way in terms of position, as he ended up 24th overall. The quickest driver however by lap time was Texas ProKart Challenge champion Alejandro Jaramillo.
#242 – Josh Green (Kart Republic)
Practice 1 (Group 2): 27th – 55.067
Practice 2 (Group 2): 19th – 54.962
Qualifying (Group 4): 20th – 1:11.070 +1.493
Qualifying Combined: 78th – Group F (Row 10)
#309 – Brandon Jarsocrak (Kart Republic)
Practice 1 (Group 4): 6th – 54.771
Practice 2 (Group 4): 14th – 55.087
Qualifying (Group 3): 6th – 1:10.441 +0.320
Qualifying Combined: 24th – Group H (Row 3)
#318 – Alejandro Jaramillo (Exprit)
Practice 1 (Group 4): 19th – 55.084
Practice 2 (Group 4): 25th – 55.568
Qualifying (Group 1): 10th – 1:10.157 +0.863
Qualifying Combined: 37th – Group E (Row 5)
#334 – Kai Palomino (Birel ART)
Practice 1 (Group 4): 30th – 55.441
Practice 2 (Group 4): 34th – 55.921
Qualifying (Group 1): DNQ
Qualifying Combined: 141st – Group F (Row 18)
#348 – Ryan Norberg (Birel ART)
Practice 1 (Group 4): 3rd – 54.648
Practice 2 (Group 4): 2nd – 54.852
Qualifying (Group 1): 21st – 1:10.694 +1.400
Qualifying Combined: 81st – Group A (Row 11)
IAME Junior
Just two drivers represent North America in the Junior category, where USA driver David Malukas won in 2015. Terlecki is the lone USA driver, and struggled with the wet conditions in qualifying, driving a Kart Republic for the first time ever. Canadian Leung has put himself into nearly the top 50 of the 119 drivers after qualifying, needing to improve each heat race to secure a spot in the main event on Sunday.
#188 – Nicholas Terlecki (Kart Republic)
Practice 1 (Group 4): 13th – 55.351
Practice 2 (Group 4): 20th – 55.714
Qualifying (Group 4): 26th – 1:12.185 +2.607
Qualifying Combined: 97th – Group F (Row 13)
#189 – Jason Leung (Kosmic)
Practice 1 (Group 4): 4th – 55.180
Practice 2 (Group 4): 15th – 55.429
Qualifying (Group 1): 13th – 1:11.712 +1.153
Qualifying Combined: 51st – Group B (Row 7)
IAME Mini
#831 – Brent Crews (Kart Republic)
Practice 1 (odd): 10th – 1:01.732
Practice 2 (odd): 1st – 1:00.900
Practice 3 (odd): 1st – 1:00.890
#832 – Jeremy Fletcher (Kart Republic)
Practice 1 (even): 1st – 1:01.507
Practice 2 (even): 3rd – 1:01.220
Practice 3 (even): 3rd – 1:01.554
#866 – Yuchen Qiu (Falcon)
Practice 1 (even): 27th – 1:02.666
Practice 2 (even): 31st – 1:02.365
Practice 3 (even): 35th – 1:03.040
IAME Master
#441 – Leonardo Nienkotter (CompKart)
Practice 1 (odd): 1st – 55.348
Practice 2 (odd): 9th – 55.462
Practice 3 (odd): 13th – 55.492
#482 – Laurentiu Mardan (Tecno)
Practice 1 (even): 16th – 55.894
Practice 2 (even): 23rd – 55.775
Practice 3 (even): 30th – 56.190