Inverness Grand Prix Brings Karting to the Streets of Florida
Central Florida city and karting club welcoming racers on November 17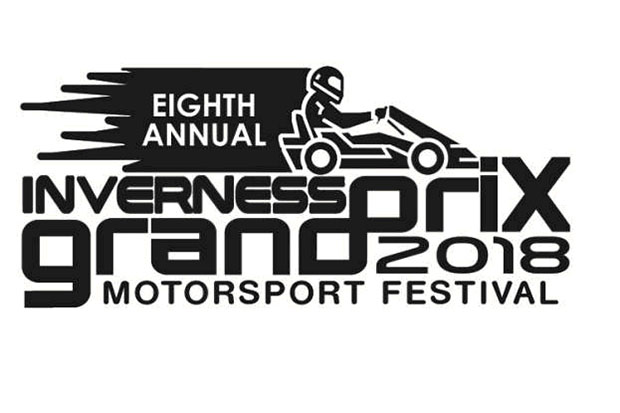 While the interest of many karters from around the world will be on Las Vegas during the weekend before Thanksgiving, grassroots racing will be in the spotlight in the Sunshine State city of Inverness, Florida. The eighth edition of the Inverness Grand Prix Motorsport Festival is set for November 16-17 and city, which is located between Ocala and Tampa in central Florida, will welcome karters from all over the southeast to compete on its streets.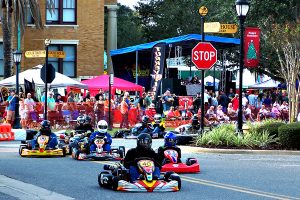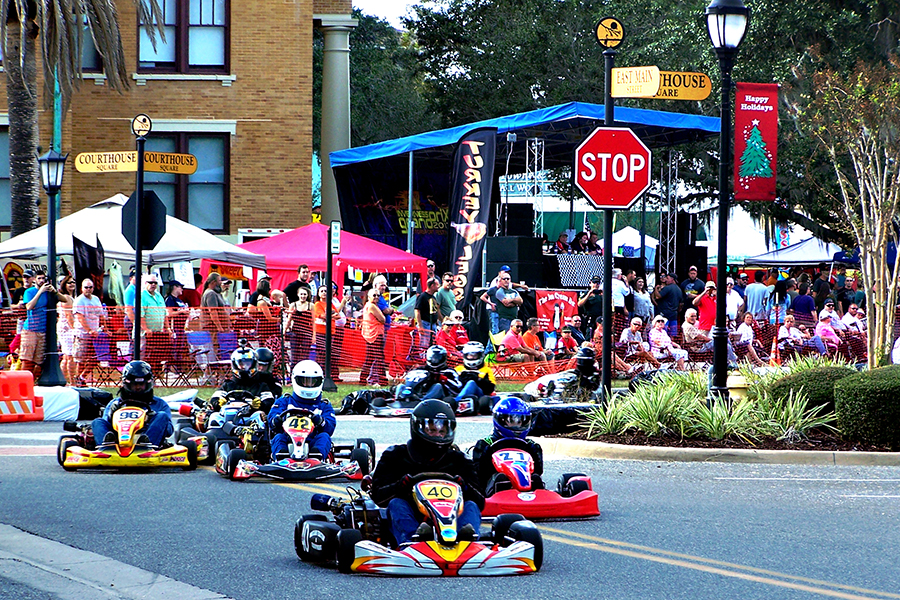 The event is the only karting street race in the southeastern United States. The two-day program is laid out around the Inverness Courthouse Square. On Friday evening, a free concert featuring 'The Spazmatics' will be offered on the venue grounds, as will many other family fun activities. On Friday, nearly 100 volunteers will create a race track on the streets of the downtown core, complete with 600 hay bales and 120 'airport' barriers. Saturday is when the racing action takes place, with a full slate of categories lined up to do battle around the five-turn, 3/8-mile course with speeds reaching over 70mph.
"It's a fun race to call, such a great event and with exciting racing," stated Tony Modica, the announcer for the Inverness Grand Prix. "This is such a great small town feeling, watching the fans coming out to support this event. It's a lot of fun watching drivers who run nationally come out to this event knowing that the competition is outstanding."
The Inverness Grand Prix has seen tremendous growth since its inception in 2010. Last year, the event saw competitor numbers more than double from previous years, as drivers traveled from all across Florida, Georgia, Tennessee and as far as New Jersey to test their skills on this unique race course.
The 11 classes for the 2018 Inverness Grand Prix are as follows: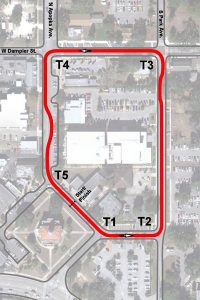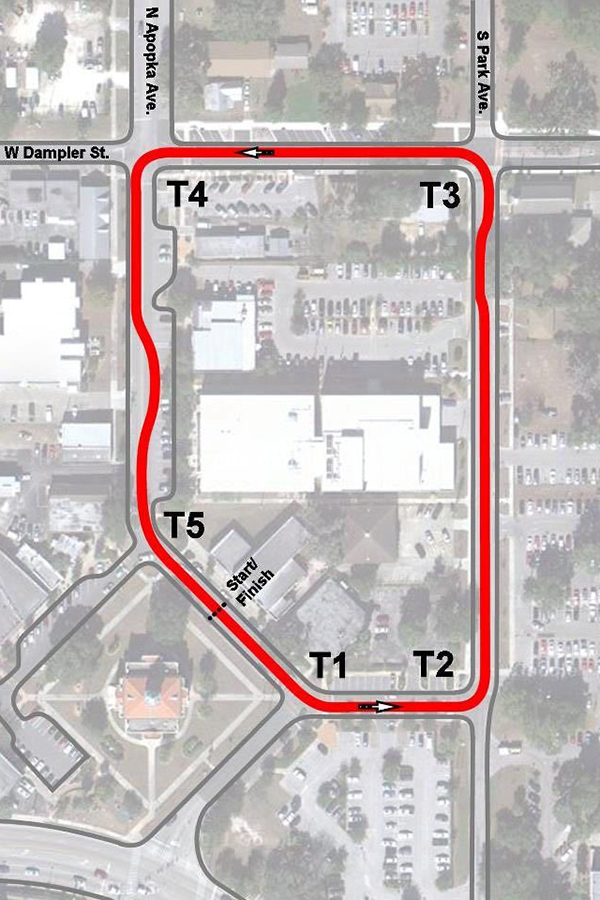 JUNIOR (ages 10-12 years-old): Briggs 206 / CLONE – 290 lbs.
TEEN (ages 12-15 years-old): Briggs 206 / CLONE – 320 lbs.
MEDIUM (ages 15+): Briggs 206 / CLONE – 350 lbs.
HEAVY (ages 15+): Briggs 206 / CLONE – 375 lbs.
SUPER HEAVY (ages 15+): Briggs 206 / CLONE – 425 lbs. (driver min 200 lbs.)
MASTERS (ages 35+): Briggs 206 / CLONE – 375 lbs.
SENIOR CHAMP (ages 15+): Briggs 206 / CLONE – 425 lbs.
SENIOR CHAMP (ages 15+): Briggs Animal/2016 BP – – 425 lbs.
YAMAHA/4 CYCLE CHALLENGE (ages 15+): See IGP Website for Spec Details
AKC SPORTSMAN: Open to Affordable Karting Club Members Only
AKC MODIFIED/HEAVY: Open to Affordable Karting Club Members Only
The Affordable Karting Club, which runs the event, got its unofficial start in 2004 when a couple of racing enthusiasts began karting at Citrus County Speedway in Inverness, attracting a great deal of interest with their activities. They soon realized that they had a vehicle to introduce new people to the sport of karting, offering an inexpensive family based activity. Regulations were drawn up with the intention of keeping costs down and an emphasis on sportsmanship. The group eventually began running weekly events with up to 30 karts in two categories. By 2011, at their weekly trip to the local ice cream shop, the group formalized as the Affordable Karting Club and were among those behind the start of the Inverness Grand Prix.
Proceeds from the Inverness Grand Prix Motorsports Festival benefit the local Filter Youth Development, which provides local children and families with mentoring build strong healthy relationships.
For more information on the Inverness Grand Prix including registration for this year's event visit www.InvernessGrandPrix.com or call (352) 341-7820.