Race Report: Formula Karting Championship – Round Six
Two talented drivers win free entries to ROK the RIO in Las Vegas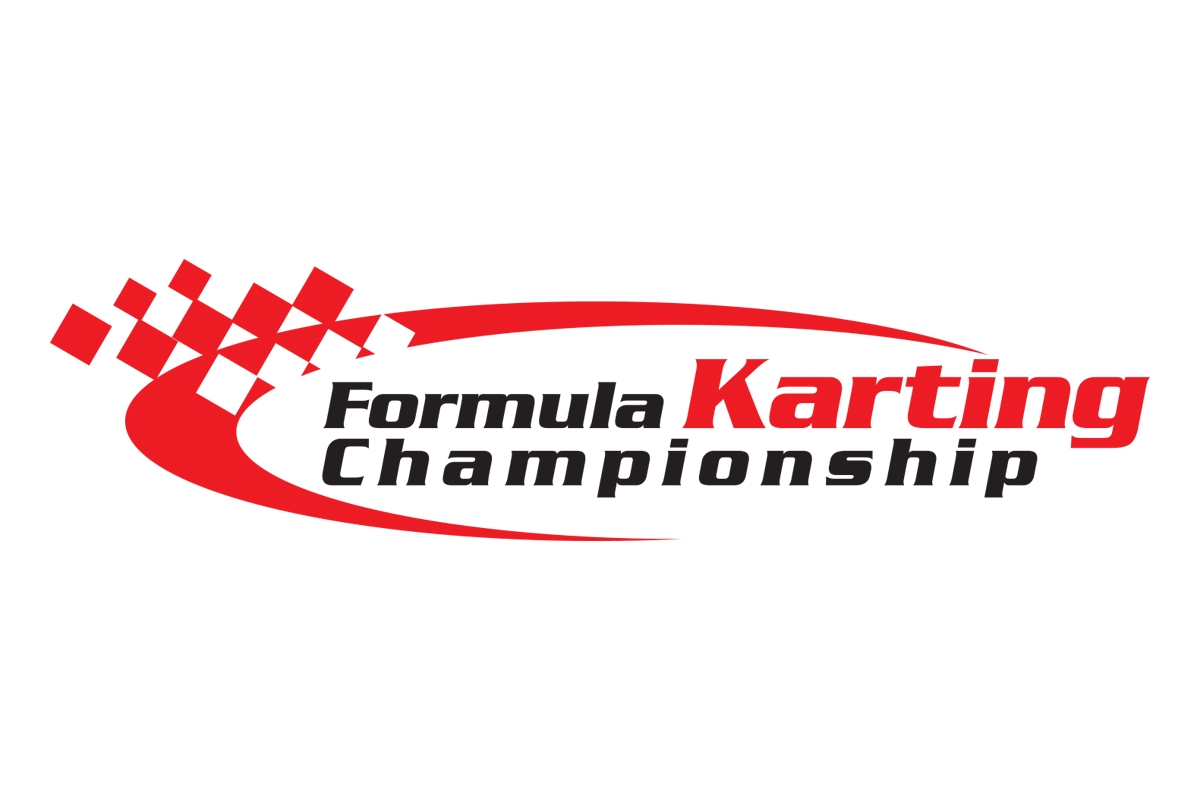 The Formula Karting Championship (FKC) hosted the sixth race of their inaugural season at the world famous Willow Springs International Raceway's Kart Track, in Rosamond, CA on September 22nd, 2018. With perfect weather, new faces, record entries, and a few national champions coming out to play, it was another fantastic event where 2 talented drivers got to drive home, a ROK the RIO entry richer.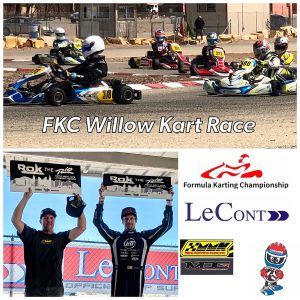 In the MDG Karting sponsored KPV 100cc Formula A (Senior), Formula M (Masters), and Formula B (Novice) combined category, Emmanuel Menendez accomplished a perfect day. Menendez was able to qualify on pole and win both heat races in his class. Menendez gave us a fantastic show in the main event making his way from 3rd to the front, crossing the finish line in first overall and for his class, 0.147 tenths over Lampe (Formula M) for a nearly side by side exciting finish. Eric Slivkoff and Cameron Noble rounded out the podium for the Formula A category, and Menendez was able to secure his championship lead 38 points over contender Michael Monaghan. In the KPV 100cc Formula M (Masters) category, MDG Karting driver Bryan Lampe also accomplished a perfect day qualifying on pole, winning both heat races, and finishing first in his class in the main event. Jairo Jaramillo, Jens Gehrke, Mark Tingley, and Gary Hall III, rounded out the Masters field in second through fifth places, respectively. Patrick Lonnee stands as the current points leader by 65 points, but with 1 race left, the fight for this Formula Masters championship should pan out to be a great one. In the Formula B category, Mitchell Delgado finished 1st in his class, with Adam Jayne and Leonard Franklin finishing 2nd and 3rd in class behid Delgado, respectively. Delgado continues to lead the Formula B championship going into the final race.
The Mike Manning Karting (MMK) sponsored combined TaG 100 Formula A (Senior), Formula B (Novice), and Formula M (Masters) category brought some seriously exciting racing for the fans. Heat 1 was won by Formula B driver Troy Jones, who finished .6 tenths ahead of 2nd, claiming his first ever FKC victory. Heat 2 was even wilder with Formula M driver Chad Hawkins finishing in first, .4 tenths ahead of Jones. In the main event, Formula M driver Robert Collins was able to score the overall win, with a great drive to the front from 3rd. Formula A driver Brian Gehrke crossed the line in 2nd overall, first in his class, and also set fast time by half a second! Formula B driver Jones rounded out the overall podium in 3rd. An honorable mention to Jacob Hoover, running the Junior 100cc class, for crossing the finish line in 5th overall. Individual class podiums were as follows:              Formula M: Robert Collins (1st), Beau Tucker (2nd), Noah Hambayi (3rd)
Formula A: Brian Gehrke (1st), Ricardo Arruda (2nd), Terry Giffin (3rd)
Going into the final round, Henry Falls-Hand continues to lead the TaG 100 Formula A championship, and Chad Hawkins continues his lead in the TaG 100 Formula M championship.
In the combined Shifter 125 Formula A, Shifter 125 Formula B, and Shifter Elite Masters categories, it was fantastic to see shifter drivers go head to head on a track with shorter straightaways that demanded a lot more technical passing. Robert Heck Jr. held the top spot all day from qualifying through the heat races. In the main event, fellow Formula A contender Kalvin Chen took the holeshot on the start of the race, and led the 1st lap, but Heck was able to get back by Chen by lap 2. On lap 9, Chen set fast time of the race, only 2 hundredths faster than the fast time of Heck! Heck led the remainder of the race, finishing .4 tenths ahead of Chen. Formula B driver Brady Blanquette finished an impressive 3rd for the overall podium. Zoli Sule rounded out the Formula A podium in 3rd, and Raymond Velasquez and Brent Rogers rounded out the Formula B podium in 2nd and 3rd places respectively. An honorable mention to Cash Baxley, running the Junior Shifter Honda class, for crossing the finish line in 6th overall. Dale Noble finished in 1st place in the Shifter Elite Masters category over newcomer David Harrison.
The last few races the TaG100 Superpro Masters category has brought out veteran racers coming to compete for cash prizes, however this race brought out some of the best Senior and Master talent in the country, as drivers competed for 2 tickets to Rok Cup USA's ROK the RIO to be held this October 30 – November 3rd at the Rio All-Suite Hotel and Casino in Las Vegas, Nevada. The best part about this SuperPro ROK the RIO class was that all drivers, Senior and Masters, were running at the same class weight: 380 pounds. The top finishing Senior and Masters drivers in the overall class would each win a ticket. With top gun senior drivers Jake Drew, Joseph Daniele, and Alex Siragusa making the trip out to compete for this valued prize, the results are not something anyone expected. Senior driver Jake Drew put it on pole in qualifying, 2 tenths quicker than Masters contender Kevin Manning, and 3 tenths quicker than Masters contender Derek Zimmerman, who were 2nd and 3rd overall respectively. In Heat 1, the mixed class's talent was put into play, and Drew held off Manning for the victory with Kyle Hayner finishing 3rd. Heat 2 held almost the exact same results, but Manning was able to get by Drew with 2 laps to go. When the green flag flew for the main event, Kevin Manning held his lead position and never looked back. Manning proved to all of us that age is just a number, and he walked away with not only the ticket to ROK the RIO, but the overall win over the senior drivers. 30 year old Kyle Hayner also impressed us all, finishing 2nd overall, but 1st in the Senior category, winning himself the Senior ticket to ROK the RIO. Jake Drew (Senior), Derek Zimmerman (Masters), and Arman Cornell (Masters), finished out the mixed field in 3rd through 5th places, respectively. FKC wishes Manning and Hayner the best of luck as they will head to Vegas to represent FKC come October 30th.
FKC would like to give a special congratulations to our new FKC members David Harrison, Leonard Franklin, Adam Jayne, and Noah Hambayi for all finishing on the podium in their respective classes during their first race with us.
FKC will continue with the 7th and final round of its inaugural season at Adams Motorsports Park in Riverside, California on Saturday, October 13th. This will be a perfect opportunity to prepare for the Rok the Rio in Vegas at the end of this month, so please come out to race and tell a friend! Our goal is to continue to promote the sport of karting, welcoming racers from any or no racing background with welcome arms. Because of this goal, KA100 and ROK VLR 100 engines are both welcome in our 100cc classes.
FKC would like to give a huge thanks to all of its sponsors, drivers, families, and teams for their continuous support during their inaugural season. For more information about the Formula Karting Championship, please visit http://www.formulakartchamp.com, or "Like" them on Facebook, @formulakartingchamp.
For complete race results from the Formula Karting Championship Round #6, please visit https://speedhive.mylaps.com/Events/1595704.