LeCont: Performance and Endurance at Le Mans 24 Hours Karting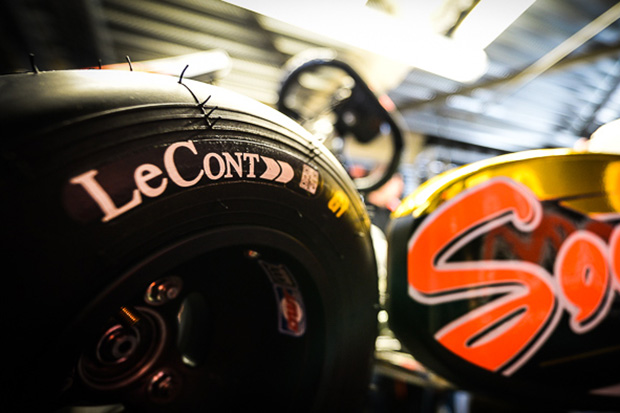 If running for 24 hours is a big challenge for men and machines, it is also a daunting challenge for a tyre manufacturer. An endurance specialist for eight years, LeCont has once again fulfilled its mission during the 24 Hours Karting of Le Mans, dubbed the FIA Karting Endurance Championship. The many testimonials of satisfaction received from drivers and teams rewarded the work by the Italian brand while helping to strengthen its popularity in the field.
Over the seasons, LeCont has forged a solid reputation in the world of endurance karting. The debut of OK engines in 2016, with the introduction of the FIA Karting Endurance Championship, highlighted the quality of the LeCont tyres, which were successfully paired with the increase in performance of the GP1 karts. With this success, the Italian manufacturer has been able to continue to improve its products in every detail with the innovation that characterises the brand.
"Our priority is first to keep the durability requirements imposed by the number of sets allowed, six in 24 hours", says Paolo Bombara from LeCont. "This is something we can do without problems, despite the dry weather at this event. The best teams exceeded 2000 km with higher average speeds than before. That still represents nearly 350 km on a set of tyres! And a good margin of safety remained throughout. The fastest kart, CRG SpA, lapped 5 tenths faster than last year in the race, showing that LeCont tyres are keeping up with the pace."
"For the competition to be as fair as possible, it was also necessary that the inevitable decrease in performance accompanying tyre wear be limited and gradual. Our LH 03 G1 (in GP1) and LH 03 EES (GP2) fulfill these conditions very well as after four hours of driving, the differences culminated around a second, or even slightly more in the worst case, and that the degradation remains linear. Finally, we did not encounter any problem with any of the tyres delivered for this long race, which were recognised as being very consistent over the whole batch."
To achieve this level of quality on a large scale, LeCont conducted preliminary tests with a 4-hour relay before starting the production for the entire endurance season. Taking advantage of every opportunity to develop its tyres, LeCont developed an evolution LH 03 G1 for the GP1 category, foreshadowing the range for 2019. The tread was identical, but the carcass has undergone a slight change intended to provide better driving accuracy.
"LeCont is very pleased to supply the tyres for the 24 H Karting of Le Mans as part of the FIA Karting Endurance Championship. This is undoubtedly the major meeting of the season, without which we could not offer such successful products. The very positive feedback from the specialists encourages us to continue along this path. We are already preparing for the launch of some innovations. I can not say more for now, but it is certain that tyre marking, with a barcode or other solution, is receiving our full attention. In endurance it is a particularly sensitive subject, but it also concerns sprint racing."