Nothing But Smiles at AKRA Event in Pittsburgh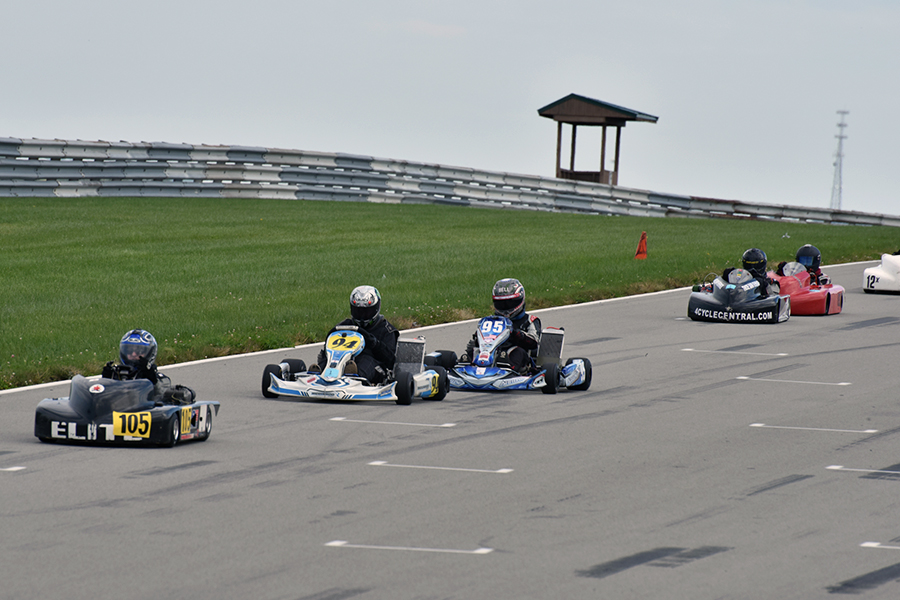 (Photo: Bruce Walls)
This year's American Kart Racing Association (AKRA/VEGA) National Road Racing Series finale race of the 2018 season had more than double the entry numbers as last year's event with a record 293 competitors packing the paddocks of Pittsburg International Motorsports complex September 29-30.  When it was over most could be seen wearing big smiles as they headed back home.
After his first round of practice veteran karting legend Louie Magiera, who posted a Piston Port Final win, credited the track's smooth surface for the smile on his face.  "That's the smoothest track I've ever run on.  I road around the entire second half of practice looking for bumps, and didn't find any,"Magiera said.
Saturday morning started with a drivers meeting held in the new tower and banquet hall.   Along with getting race instructions racers got to see the newest addition to this growing facility.  Four hours of practice was followed by four more hours of very safe but competitive racing.
"The rescue team was idle all weekend, they just sat and watched two days of exciting racing," said AKRA President/CEO Bill McCutcheon. "The Chamber of Commerce weather was just the icing on the cake."
Full fields from Cadets to Super Karts competed both days on the 3.2-mile road course. Spectators saw close door-to-door battling right down to the finish where in one class just 0.001 second separated first and second.
"Many thanks to the entire Dart Kart Club (DKC) team for another great weekend of racing.  A complete, flag-to –flag, race report with photo from Bruce and Susan Walls will follow in the coming days," McCutcheon noted adding that the 2019 schedule will be posted in the coming weeks.