Interview from Kristianstad with Felipe Massa: President of the CIK-FIA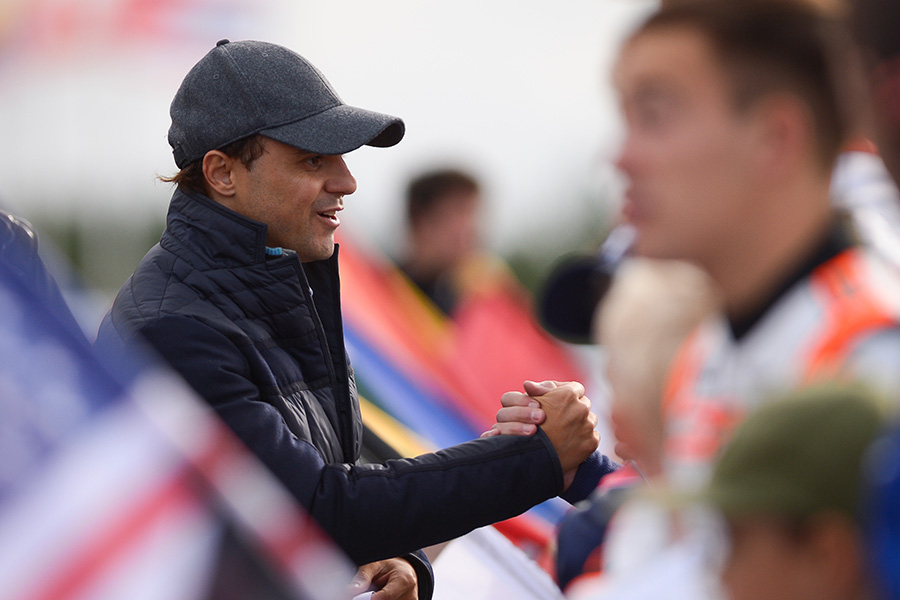 Felipe Massa (Photo: KSP)
CIK-FIA President Felipe Massa wanted to be in attendance in Sweden for the last big sporting event of the 2018 season, the FIA Karting World Championship – OK and Junior held in Kristianstad from 20th to 23rd September. With his great appreciation of competition, he enjoyed the extremely high standard of racing and was pleased with the increase in the number of participants.
Mr President, first of all can you briefly summarise your first year at the head of the CIK-FIA?
– I recognise that it is not easy to master every aspect of karting quickly. I observe, I listen, I discuss, in order to grasp all the subtleties of this discipline. I must say that my mission is primarily to develop karting globally. I'm here to give back all I can to karting, which is the essential basis of motorsport. I am determined to make things happen, even if it is sometimes uncomfortable, provided attitudes evolve and karting progresses. Of course, I cannot do it alone. I need strong support in the industry, but I hope to reach my goal to give karting the place it deserves in motorsport.
What will you remember from the latest FIA Karting World Championships from a sporting point of view?
– In Sweden, the numbers were particularly high in both OK and Junior. 215 Drivers for a World Championships with two categories is a positive indicator of the health of the sport. The standard of Competition is extremely high and the Drivers have a lot of talent. The races were difficult because of alternating between a dry and wet track. It is not surprising that contacts occurred and penalties were imposed, particularly with respect to front fairings. The Stewards are there to ensure compliance with the rules, even though it is not always easy. The installation of detachable front fairings is, in my opinion, a very good measure to make sure Drivers get used to behaving properly from an early age.
What do you think about the current Race format?
– A World Championship awarded at the end of a single Final offers a spectacle of rare intensity. However, I wonder if good fortune does not play too important a role in the designation of the best Driver of the year. A simple technical incident or a mediocre race can ruin the chances of very talented Drivers. I think it would be more accurate to compete for the World Championship over four or five Competitions to limit the consequences of racing problems and crown the best with more certainty.
On the other hand, we should visit several continents as part of the World Competition to promote karting and international CIK-FIA categories in a wider area than Europe. For example America, Asia and the Middle East deserve to host a World Championship event. For factories, this would also diversify markets and increase production. It's not about increasing expenses by traveling a long way. We need to find ways to promote karting and increase the budget for this global project by partnering with countries and sponsors.
It's not something that can be put in place overnight, but that does not stop us from thinking about and working on the subject. I am convinced that there are new ways to explore and solutions to find. The world is changing and we need to develop a new approach to growing karting in more countries.