EKN Trackside: 2018 Streets of Lancaster Grand Prix – Preview
10th annual event to rip around SoCal city streets for California ProKart Challenge finale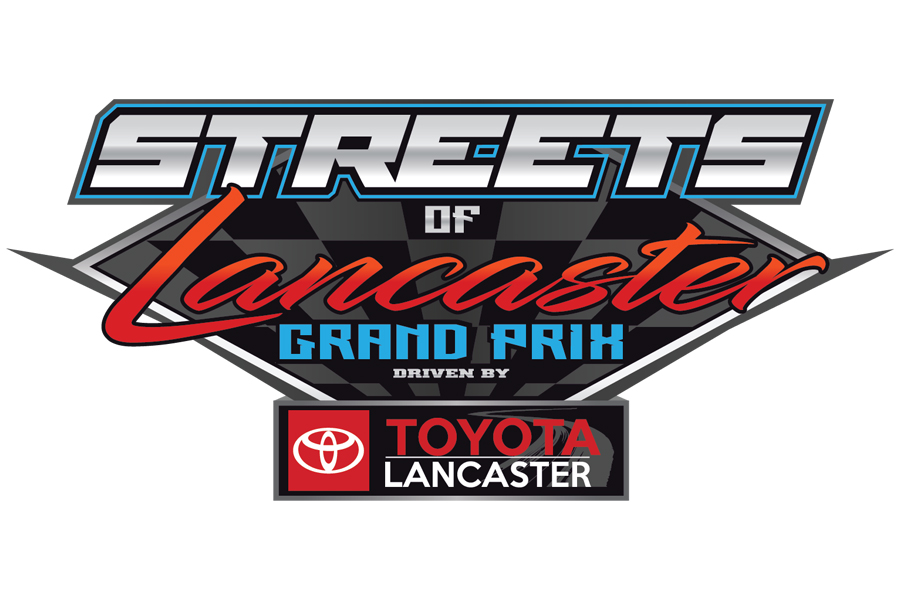 The Streets of Lancaster Grand Prix is entering its second decade. The City of Lancaster, California and Superkarts! USA are hosting the 10th annual edition of the event, which is serving as the final round of the California ProKart Challenge. This special two-day event is a test of strength and bravery, taking on the five-turn, 7/10-mile street course unlike any other circuit.
The course is right in the heart of The BLVD section of Lancaster, lined with businesses and spectators all weekend long. Move-in begins Friday with action beginning Saturday with two practice sessions for each of the 10 race groups. Qualifying and Heat 1 are contested for the regular categories while the Pro Shifter race group featuring S1/S2 and X30 Senior complete their Heat 2 and main events under the lights. Sunday completes the eight other race groups, crowning the 2018 Streets of Lancaster Grand Prix victors and deciding the 2018 California ProKart Challenge champions.
This weekend's action can be heard all weekend long through the EKN Live page of the website. From the Cooper Tire Broadcast Center, listen in to Rob Howden as he provides the play-by-play coverage at www.ekartingnews.com/live. – presented by CKR USA, Rolison Performance Group, and Alan Rudolph Racing Academy. Updates on the EKN Social Media network will fill your timeline throughout the weekend.
The S1/S2 combined race group is to feature over 20 drivers, all vying to be the quickest driver all day Saturday. The story is Billy Musgrave, looking to complete a perfect season for the California ProKart Challenge year. Musgrave (MRC / Aluminos) has swept all five rounds leading up to Lancaster, where he has yet to win in his previous five attempts. A solid group of visitors are looking to steal the victory from him, including 2018 Rock Island Grand Prix winner Rory van der Steur (OTK) from Maryland, former RIGP King of the Streets winner Josh Lane (DR Kart), Ohio's Andrew Bujdoso (Mad Croc) and veteran Matt Jaskol (CRG), fresh off his television debut in the show Castaways. Making his SOLGP debut is 2018 SKUSA Pro Tour champion AJ Myers, making his debut aboard a Mad Croc after parting ways with TB Kart. While Musgrave has the championship secured, the S2 drivers are in a title fight including Keawn Tandon (DR Kart) and Prescott Campball (Aluminos). They are separated by just 124 points going into Lancaster, with a competitive field of 11 gunning for a victory.
Joseph Daniele (Tony Kart) appears to have a lock on the championship for the X30 Senior division. A victory at Round Five in Monterey along with two other podium results have him at the top of the standings, with a solid lead over Jake Drew (Ricciardo). A solid field of drivers will be gunning for the win, with Dante Yu (CompKart) vying for a repeat Saturday night.
The S4/S4 Super Master group is among the fan favorites, always producing great racing both days. Rob Logan (CRG) is looking to grab 'one for the thumb' in the S4 division, having won five times previously at the SOLGP. He also has a chance at California PKC championship, needing to produce better results than point leader Mike Mantel (Aluminos) and Vivek Tandon (DR Kart). S4 Super Master has been dominated all season by John Crow (Aluminos). Crow has four wins, having already locked up the California PKC title, and the SKUSA Pro Tour championship in August. Now, a Streets of Lancaster GP victory is next on his 2018 task list. Former winner Patrick O'Neill (CRG) and Jonathan Allen (Aluminos) are among the contenders, along with 2018 Streets of Lancaster Grand Prix Scholarship driver Darrell Tunnell (CRG).
Nick de Graaf (Kosmic) is another driver heading into the weekend with a championship locked up in the X30 Master class. Steve Martin (Tony Kart) and Carlos Calderon (Aluminos) have fought de Graaf all season, looking to end the year on top. Erik Jackson (MMK), Vatche Tatikian (Ricciardo) and veteran Matt Johnson (FA Kart) are fighting for the victory as well. At the same time will be the deciding round of the X30 Super Master title chase. Robert Switzler (Redspeed) holds only an 11-point advantage over John Nielsen going into the weekend. The race for the championship and the victory, including Stuart Hayner (Gold), Jon Persing (FA Kart) and Phil Pignataro (MMK).
Another close battle for a California PKC championship is in the S3 Novice class. Eddie Tafoya (Aluminos) and Emon Fazlollahi (Aluminos) are separated by just 40 points heading into the weekend. Tafoya has three wins while Fazlollahi has two. It is a duel in the S5 Junior Stock Honda division, set to run in the same group as S3. Defending champion Jacopo Pizzinato (Aluminos) leads by 100 points over Logan Meyer (Birel ART) while Cash Baxley's three wins keeps the CRG driver in the hunt for the title depending on the results of Lancaster.
The X30 Junior category is typically a large race group, however, only eight drivers are entered in the event. Championship leader Cole Morgan is not among them. Championship contenders Alan Tang (Parolin) and Jace Denmark-Gessel (Tony Kart) are, each looking for their first SOLGP victory. Oliver Calvo (Parolin) has won two-straight in Lancaster, searching for a third.
Logan Toke (Top Kart) leads the Mini Swift division, just 19 points over Kai Sorensen (Tony Kart). Sorensen won last year, thus having the advantage going into the weekend. Graham Trammell (Kosmic) has a solid hold in the Micro Swift division, with the category to welcome a new winner in Lancaster.
New for 2018 is the addition of the KA100 powerplant to the class lineup. The Senior and Master divisions will run together in one race group while Junior runs on their own. Senior is close to 20 drivers with drivers from California, Arizona, Colorado and Oregon. A few drivers are doing double duty with X30 Senior, including Jenson Altzman (Exprit), Edward Portz (Exprit) and Nick Persing (FA Kart). KA100 Master is only at four drivers, with LAKC winners John Crow (Aluminos) and Robert Perez (Fullerton). Junior is at seven drivers, with two-time X30 winner Oliver Calvo (Parolin) among the drivers.
Please follow and like us: