First Champions of Triple of Crown of Karting Decided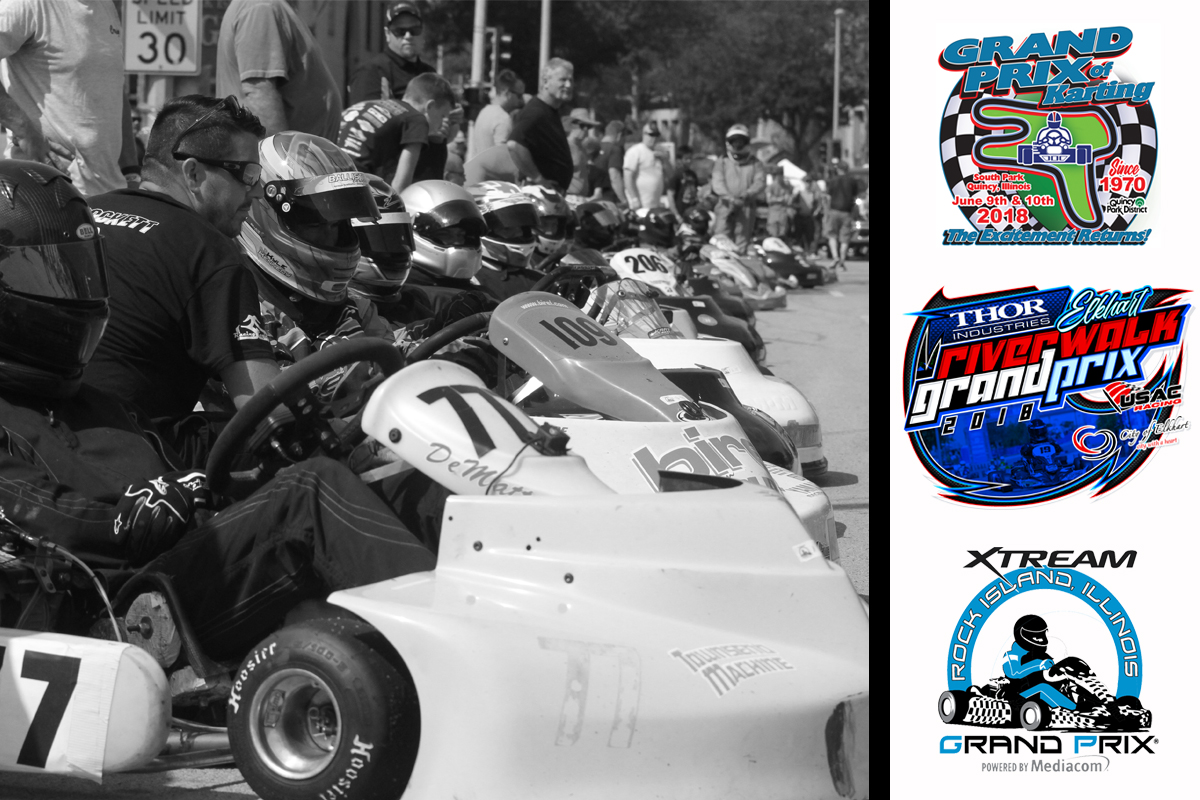 The first champions of the Triple Crown or Karting were crowned at the annual Awards Ceremony following the Xtream Rock Island Grand Prix powered by Mediacom.
Triple Crown of Karting awards were given as the result of points won in Briggs & Stratton 206 Heavy, Yamaha SuperCan Heavy and 125cc Open Shifter at Quincy, Elkhart and Rock Island. Triple Crown points were awarded in Margay Ignite Senior at Quincy, Indianapolis and Rock Island.
In order to participate, racers must have signed up for the series and paid a one-time $50 series fee in addition to regular entry fees. There were close point battles in several of the classes. First, second and third place trophies were awarded along with cash prizes to all first-place winners based on the number of Triple Crown entries in their class.
– 125cc Open Shifter: Joe Ruch of Indiana rode two early victories to a 2 point series win over Scott "Skitchy" Barnes of Bermuda. Indiana's Devon Smith-Harden was third.
– Yamaha SuperCan Heavy: Iowa's Michael Dittmer also pulled out a 2 point series win over Morgan Schuler, despite Schuler's win at Rock Island. Tony Neilson was third in Triple Crown points.
– Briggs & Stratton 206 Heavy: Iowan Neilson won all three races of the Triple Crown to amass the largest points total of the year to win that title. Wisconsin's Allen Borntreger was second and Logan Smith third.
– Margay Ignite Senior: This Triple Crown battle was won by Texan Jeff Dolian with Barnes 3 points back in second and Keith Scharf of Missouri in third.
Each event runs its own rules, weights, spec tires, prizes, etc. and assigns Triple Crown points. For example, you could finish in fifth place at one of the races competing against non-Triple Crown competitors, but still win first place points for finishing ahead of others participating in the three-race series. The points system is simple: 6 points for first, 4 for second, 3 for third, 2 for fourth with all others who start receiving 1 point. Ties will be broken by finishing position at Rock Island. This system virtually assures that everyone has a chance to win the Triple Crown as long as they participate in all of the events.
The return of Elkhart in 2017 and Quincy South Park this year restored two of the more historic races in the sport. Coupled with the Rock Island, which continues well into its third decade, the races represent 65 years of karting history.
Watch for information early next year on the second annual Triple Crown of Karting.
Please follow and like us: