Former IndyCar Team Owners Partner To Save Whiteland Raceway Park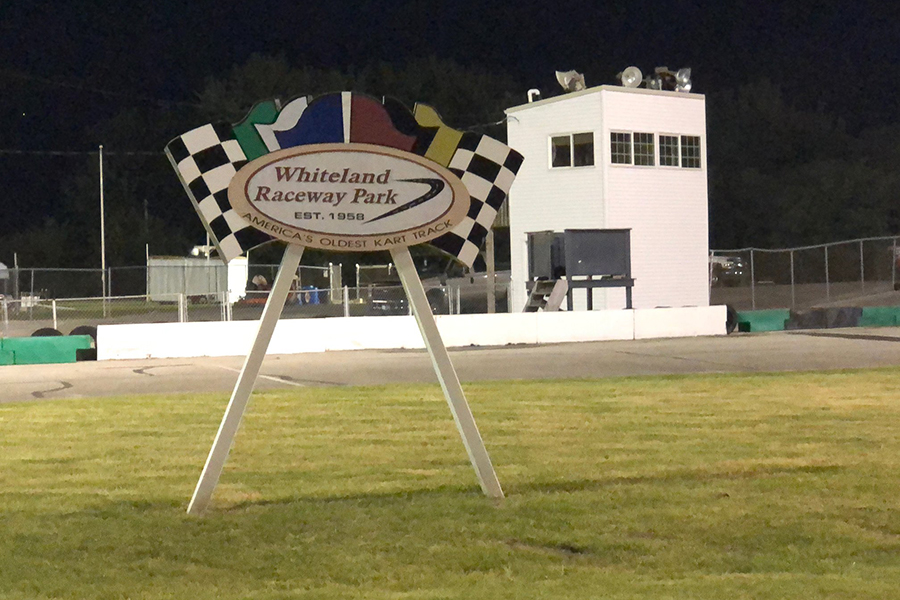 Whiteland Raceway Park (WRP) is under new ownership as of this week. Former IndyCar team owners and partners Sarah Fisher, Andy O'Gara and Wink Hartman joined together once again to save the historic race site as part of a last-ditch effort to prevent the track from being bulldozed.
The opportunity came from former owner Mike Swails at the last hour of an attempted sale to a potential real estate developer.
"When Andy called to tell me that Mike had offered us the purchase of WRP," Fisher said. "We immediately agreed that investing in the karting community by reconditioning the facility was an obvious decision."
WRP boasts the distinction as the oldest kart track in the country, a sentiment too hard to pass up. O'Gara, like many drivers in the area, got his first taste of racing at WRP.
"Keeping in touch with Andy, I am enlightened by a lot of racing activities in Indianapolis," Hartman said. "After hearing the history of Whiteland and the talented drivers who started their careers there, I wanted to help ensure the preservation of tradition and continue to give new drivers the opportunity to start their own careers."
Whiteland Raceway Park is a nine-turn road course, featuring an oval and the only high-banked turn in the state. The partners are working out details for what will happen in the revitalization of WRP but have already started the planning and cleanup process.
WRP will continue to operate throughout the remainder of the 2018 season, fulfilling the three remaining races in addition to a number of open practice days.
"Most importantly we care about the sport and the supporters who've raced there all year," O'Gara said. "By no means do we want to shut down their season, but we do want to be able to start from a clean slate."
"I think they deserve that and we want to do it the right way. We are more than excited about 2019, but I think people will be thrilled to see all we're able to accomplish in just a few weeks."
The track will be open for practice by the end of the month and are on schedule to maintain the October 13 race as well as the October 27 Halloween Endurance Races.The race currently scheduled for September 22 will be rescheduled as the staff begins the revitalization process, with a new date coming soon.
For more information on Whiteland Raceway Park and to keep updated on the revitalization, please follow @whitelandrcwypk on Twitter and Whiteland Raceway Park on Facebook.
Fisher and O'Gara also own Speedway Indoor Karting (SIK) located just blocks from Indianapolis Motor Speedway in Speedway, Indiana. SIK will continue to operate as usual.
The following is a recent post to the Facebook page:
Wow! We are so overwhelmed and amazed with all of your kind words and comments over the weekend! We ask that you continue to be patient with us as we sift through all of them and try and answer as many questions as possible.
We have answers to a few of the most commonly asked questions below. If we haven't answered your question yet, please feel free to comment again or send us a message. We may or may not have a concrete answer for you yet, but we promise we are working on it.
Also check out some updated photos of the track after it was seal coated over the weekend.
Open practice schedule as of now:
9/29 from 10am-10pm
9/30 from 10am to 8pm
10/6 from 10am to 10pm
10/7 from 10am to 8pm
10/14 from 10am to 8pm
We are racing on 10/13.
We unfortunately have a conflict with the 10/27 endurance race date so that will be rescheduled for 10/20 or 11/3. We will post an updated schedule to discuss the potential rescheduling of the 9/22 race and other open practice dates.
– We are looking to host SuperMoto bikes again as well. Still ironing out the details with the insurance, etc – but stay posted. We'd love to have you all for open practice and non-conflicting race dates!
– We are working on restrooms and lighting! This is a priority for us. We want everyone to feel welcome and want a clean, safe, family environment everywhere around the facility. We will likely do this in 2 stages. One, a quicker measure to get through the remaining 2018 season and then a full refurb prior to the kick-off of 2019.
– The remaining events for 2018 will start mid to late Saturday afternoon and the racing for the night will be under the lights just like they did it back in the day!
– We are looking to host separate 1/4 Midget events on the oval, just working thru everything, again please stay tuned for details.
– Classes of all ages and size will be welcome! We want and need everyone to come back to the facility that we all love! Entry forms and class details for the 10/13 race will be posted soon!
– Rental Karts will definitely be returning to the facility. We are hopeful to have a newer CRG / Honda fleet in place within the next 4-6 weeks. But again we want to do it the right way. We are focusing primarily on 2019. We want you all to have the best, safest equipment possible!
– We welcome the vintage karters as well! That is where our family started and we love to see those machines on track!
We hope this brief post of info helps everyone. Again, thank you so so much for all of your support and encouragement. Please be patient and we will continue to share as much as possible, as quickly as we can! Stay tuned and we will see everyone very soon!
Please follow and like us: