Be the Match: Karter Searching for Bone Marrow Donor
Colorado racer Quinton O'Donnell battling Hodgkin Lymphoma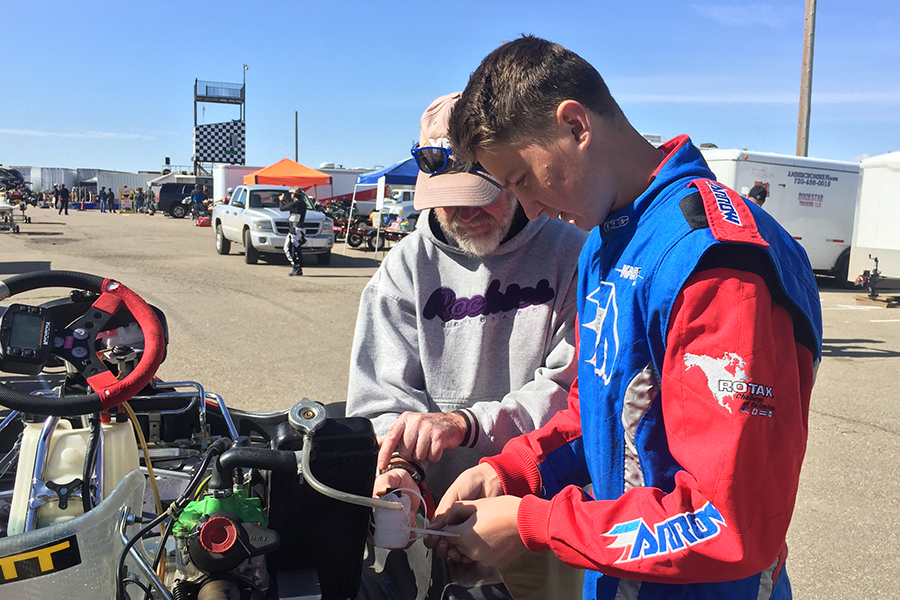 Nearly everyone in the world knows someone who has been diagnosed with cancer. There are many forms of cancer, for men, women and children. Numerous organizations have been formed to help raise awareness and research money to fight these diseases, all in an effort to extend millions of lives. One of those organization's is 'Be The Match' and one person they are helping is Quinton O'Donnell.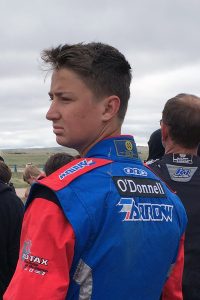 "I have only been really into racing for about two and a half years," stated Quinton. "I really became interested in racing once I got the opportunity to go to racing school for my Make-A-Wish. My first kart was a Sodikart with a Rotax Senior engine. I began karting at the Unser Centennial facility and the Grand Junction Motor Speedway. My biggest accomplishment in the sport so far has been winning the fourth race of the season during the Colorado Karting Tour event at Unser Centennial after starting the heat last in my class and passing a total of 13 people."
Be The Match, operated by the National Marrow Donor Program (NMDP), is a non-profit organization dedicated to helping every patient facing life-threatening blood cancers get the life-saving transplant they need. They also help to fund ground-breaking research, innovative technologies, patient support and education. Be The Match operates the largest and most diverse bone marrow registry in the world. For patients with diseases and other blood disorders, a cure exists through a bone marrow transplant.
One of those diseases is Hodgkin Lymphoma. Formerly known as Hodgkin's disease, Hodgkin Lymphoma is a cancer of the lymphatic system – which is part of your immune system.
Quinton's story begins at the age of 16 after finding a lump on his neck and feeling very tired. He was diagnosed with stage 3 Hodgkin's Lymphoma. Chemo and radiation were followed by a 'self-donation', which is attempting to use 'healthy' stem cells of his own. This effort ultimately failed. Quinton was able to get into a clinical trial, which allowed him to return back to school and graduate in 2017 from Boulder High School. With high school complete, Quinton is focused on his next step of education, and registered for classes at the University of San Francisco. Right before leaving for college, he found out the cancer was growing again and the clinical trail was not working anymore. He attempted to go to college but new treatments brought on side effects, which included nausea, loss of appetite, loss of hair, low immune system, fatigue, muscle cramps, muscle weakness, nerve pain and loss of mobility and strength in his ankles. These forced Quinton to drop out of school and return home.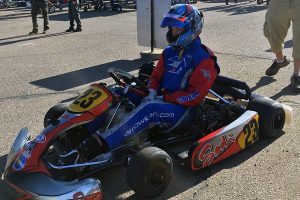 Aside from different trails and treatments, a bone marrow transplant is the best option for Quinton. The process takes a donor's healthy blood-forming cells and puts them into the patient's bloodstream, where they will begin to grow and make healthy cells.
Here are some notable stats:
Every 3 minutes, someone is diagnosed with a blood cancer.
70 percent of patients do not have a fully matched donor in their family, thus depending on Be The Match
Every dollar raised helps more patients afford transplant, adds potential marrow donors to the registry and funds life-saving research
In 2017, Be The Match facilitated 6,100 marrow and umbilical cord blood transplants – 86,000 since 1987
Nearly $4 million was provided in 2017 to more than 2,000 patients to ease the financial burden of uninsured costs associated with treatment
More than 220 research studies were underway through Be The March research program CIMBTR
Be The March added 493,000 members to registry in 2017
To join the Be The Match Registry to potentially help patients like Quinton, please visit this link: Join.Bethematch.org/Quinton18. All it takes is a simple cheek swab and you could be someone's second chance at life!
Please follow and like us: