Formula Karting Championship Boosts 'The Road to ROK the RIO' for 100cc TaG Racers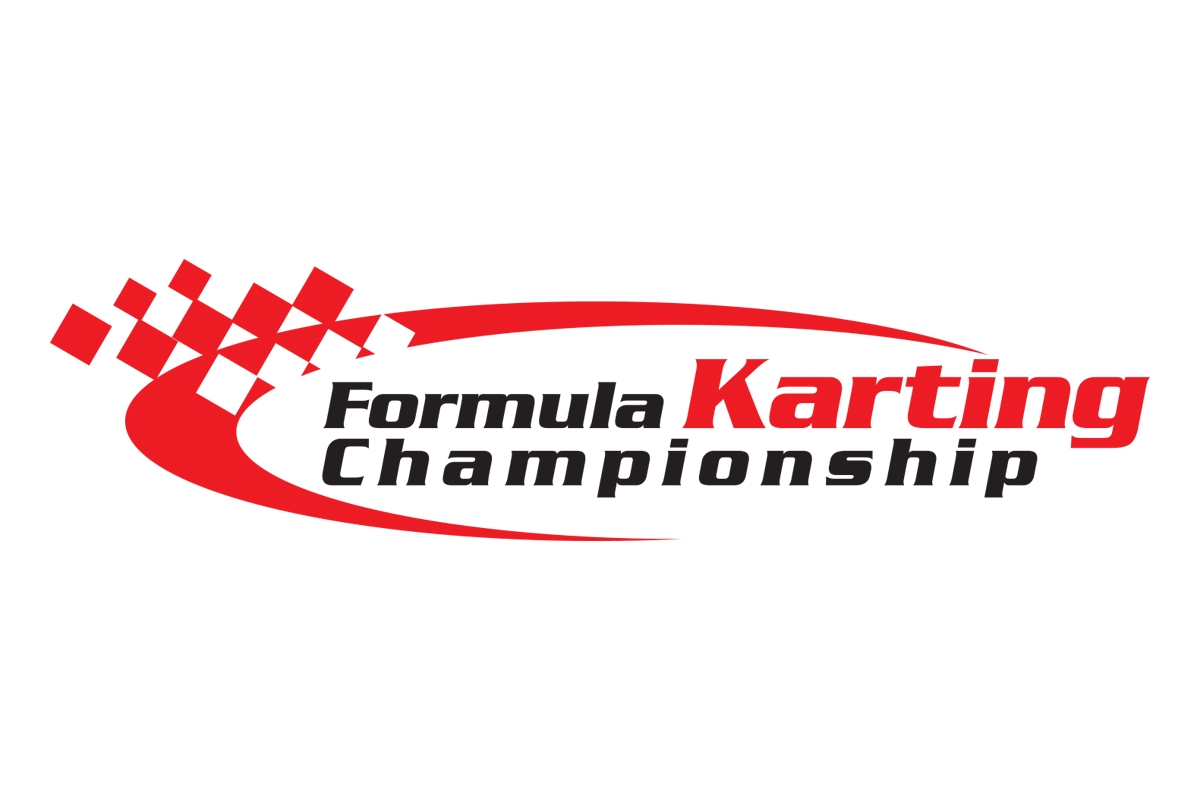 ROK Cup USA sent shockwaves to the sport of karting in North America by announcing the merger of VLR and KA100cc powered engines in a single competition category in the upcoming ROK the RIO in Las Vegas.  With such announcement, top factory teams and premier karting shops are set to head to the Rio All-Suites Hotel and Casino at end of October to compete for the ultimate glory of this VLR – KA100cc category that will be further designated as Senior and Masters classes.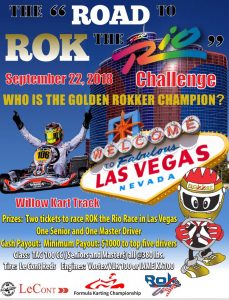 Formula Karting Championship (FKC) is immediately reacting to the latest announcement by introducing an exclusive event – 'The Road To ROK The RIO' – in its upcoming sixth championship round at the Willow Kart Track on September 22. Sponsored by LeCont – world premier kart tire manufacturer – the Southern California based series will also host a single category with a merger between VLR100cc and KA100cc powered engines. Both Senior and Master classes are scheduled to race at a combined weight of 380lbs and to compete for $1,000 cash prize that will be distributed to the top five finishers.
Additionally, working closely with ROK Cup USA, FKC has exclusively secured two competition entries for the ROK the RIO extravaganza event in Las Vegas. The winner of the Senior and Master classes will be specially awarded with racing entry fees, tires and fuel for the four-day event at Rio.
The race will see committed national level TaG master and senior drivers. Superstars such as Joseph Danielle, Jake Drew, Alex Siragusa, Derek Zimmerman, Henry Falls Hand, Travis Irving, Paul Bonilla, Erik Jackson, Kevin Manning, Jonathan Silva and many more are expected to attend. FKC will definitely see some exciting action as the young guns duke it out with the experienced master drivers. So let's see who will be our two 'Golden ROKKER Champions'.
Online Pre-Registration for this event will begin on September 4 on Motorsport Reg and close on September 20 at 11:59pm.
https://www.motorsportreg.com/events/formula-karting-championship-willow-springs-kart-track-154961
Please follow and like us: