Former World Champion Lake Speed Continues Karting 40 Years Later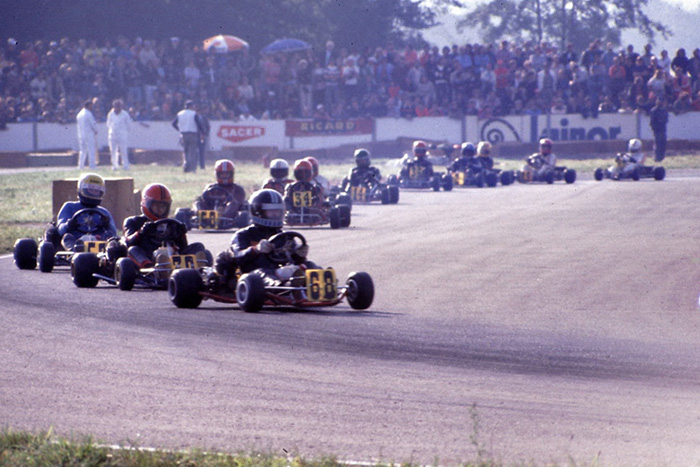 Lake Speed at the 1978 World Karting Championships in Le Mans, France (Photo: Russ Thompson)
Karting was created in the United States back in 1956 and has grown into the sport we know today. The sport is contested world wide, and recognized by the FIA under the CIK organization. The first ever world karting championship sanctioned by the CIK was in 1964, won by Italian Guido Sala. Since that time, only one American has won the world title – Lake Speed. The Mississippi native began karting at 13, and in 1978 at the age of 30, won the world karting championship at in Le Mans, France.
In 1980, Speed elected to go NASCAR racing, purchasing a car in Illinois and taking on the best in stock car racing at the elite Winston Cup program. In total, Speed would go on to start 402 races in NASCAR, earning one career victory and 75 top-10 finishes. His last race was in 1998.
NASCAR on FOX caught up with the now 70-year old Speed to talk about his career behind the wheel, including footage of him driving a kart at the GoPro Motorplex. Also, HERE is an old interview with the former world champion from 2015.