Gary Carlton Launches GFC Chassis and Race Team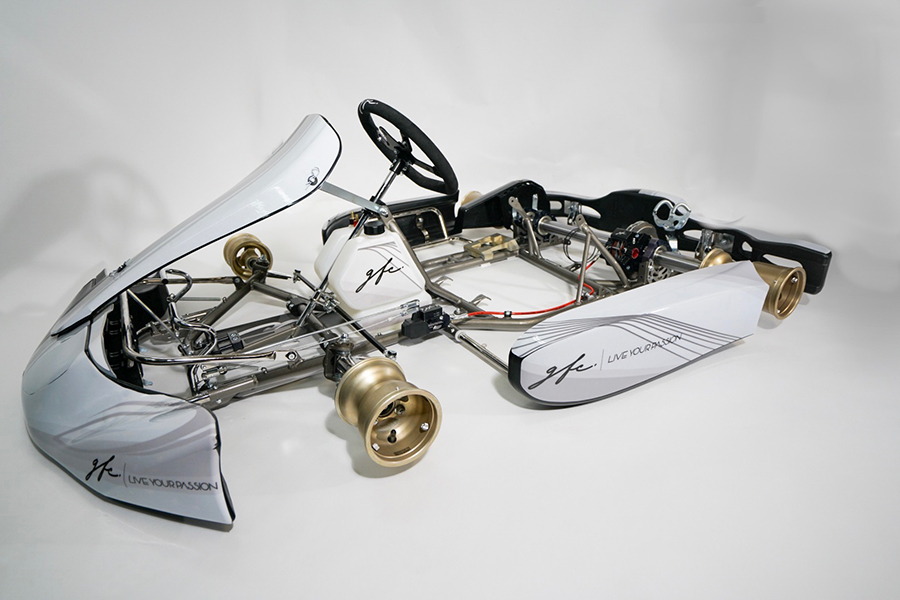 Considered one of the all-time greats of American karting, Gary Carlton finally launches his plans for his future in the karting industry. After closing out the 2017 season with a big win in the famous Granja 500 with TEAM Barrichello/HERO, Carlton went silent. Moving from his Italian base that he had been stationed for the past 4 years people started seeing Carlton around a lot more in the Northern California area. Carlton had moved back home and many saw him couching drivers and even doing some testing on unbranded chassis with many different engine packages. Most had an idea what Carlton was up to with teaser social media posts but no official announcements about his plans, until now.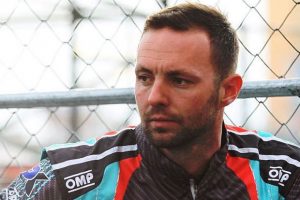 Carlton has released his plans to run an American based karting team, Team GFC, that also uses his own branded and developed chassis line, GFC. With his wealth of karting knowledge, that spreads over 23 years of working with numerous American and International factory teams along with engine factories overseas, Carlton looks forward to helping develop karting drivers young and old under his watchful eye.
"As for my team I am really excited to share all my experience that I have gained over my long career that has seen me work and learn from the absolute best in the Karting World," states Carlton. "I think its so important not just to train drivers on how to go fast, but to also develop their skills off the track. I think so much of the success that I saw in my career was simply knowing my material and preparing myself mentally and physically before each event better than the others. With this, I want to share my tricks and experience with the drivers that drive under Team GFC."
With starting a brand new team, Carlton wanted to do one further and even have his team driving on his very own chassis, GFC. "I'm never one to follow the norm. I've always tried to go at everything in my career at the absolute maximum and what better challenge to take on, not only starting a team, but also my own chassis line!" states Carlton. "Karting has been my life ever since I was 9 years old and I have no intention of ever leaving the karting community. With that being said; I want to build a brand of karts that hopefully will become a household name in the industry and be able to give back to drivers. Karting has taken me all over the World and I have met some amazing people and lived unreal experiences that most might never have. I hope with this brand and team I can continue to meet new people in the karting community and help them all live their passion for the sport like I have been able to do for so long."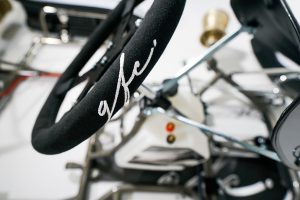 For now the GFC line of karts will feature only two models, the SS31 30mm (TAG) and the GT14 32mm (Shifter). With a unique black and white style, the GFC chassis will  step out from the norm of karting liveries armed with months of on-track development that will be looking to impress with performance. "This has been a project that I started working on in December of last year when I returned home from Brazil after winning the Granja 500. It was the last kart race I had on my bucket list and I was fortunate enough to win on my first try. On the very long flight back to California I thought to myself what next?? I have always followed my fathers advice about following my dreams and not just taking part in my passion for karting, but living it. I have always had a dream of seeing a chassis' on track bearing my name and it hit me. I have to do this, I have to live my passion and have my own chassis."
It wasn't long after people started seeing Carlton out at the track testing with numerous unbranded chassis' and engine packages. "Its been a cool journey to see everything grow. At the start of December I only had a set of tools and a truck. Now being almost September, and I have my own chassis line, trackside support van, tents on the way, and all the rest one needs to have a fully operational race team. To put absolutely everything into such a huge project and see it grow has honestly been one of the most exciting and fun times in my whole career to date. But the most exciting was seeing the response of the people testing my chassis and the very positive feed back that was given."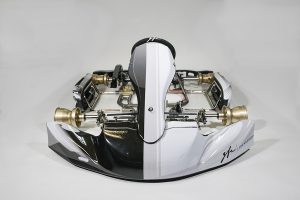 Team GFC will officially debut their race team and chassis on the national scene in Las Vegas for ROK the RIO and then also be present for the SKUSA SuperNationals 22. Arrive and drive opportunities are still available for both events at very limited quantities. Onward to 2019, Team GFC will be building National and Regional race services. "It's a very interesting time in American karting at the moment and maybe a little too soon to tell where the tides may go. Either way, we will be eagerly waiting at the track in full force in 2019!"
For more information about Team GFC and GFC Chassis please contact: garycarltonracing@hotmail.com