Behind the Laptop: No Respect for Our Sport in United States of America
ACCUS drops the ball once again with karting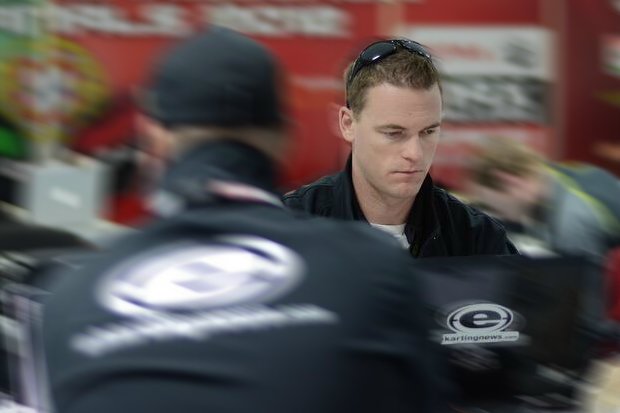 Karting is a legitimate motorsport. I swear it is. But many times, over and over here in the United States, it seems that we are just looked at as a game or a hobby, not as a legitimate motorsport in the eyes of the higher-ups. It not only is a slap in the face for those involved, but for the industry as a whole, as we continue to try and grow the greatest grassroots motorsport there is. The latest example is currently unfolding as we speak.
Karting is recognized worldwide by the FIA (Federation Internationale de l'Automobile) with the CIK (Commission Internationale de Karting). Within each country, there is a National Sporting Authority (ASN) for auto racing that is recognized and sanctioned by the FIA. For the United States, that is ACCUS (Automobile Competition Committee of the United States). Canada has a simple name – ASN Canada. Australia, it is the Confederation of Australian Motor Sport (CAMS).
As we know, ASN Canada is the lone sanctioning body within the country to our north, and currently recognizes the Canadian Karting Championships and the Canadian Rotax Max Karting Championship. Drivers within the country must be licensed through ASN Canada to be able to compete at the national and regional level. The Australian counterpart is Karting Australia.
Back to the USA, there is no recognized 'karting only' organization with ACCUS, our ASN through the FIA. For years, the World Karting Association (WKA) was an 'Affiliate Member' until recently, as the United States Auto Club (USAC) has taken interest in karting and is now serving as the sanctioning body recognized by ACCUS for karting. While I don't want to get into a WKA vs. USAC battle, the two organizations continue to work together at this time to provide those drivers with the proper documents to earn their international licenses. The line stops there, as not much cooperation goes past that.
In 2018, FIA-sanctioned Formula One World Championship removed the 'Grid Girls' from their opening ceremonies. Moving forward, they created the F1 Future Stars. Of course, at the first race of 2018 in Australia, the Karting Australia organization was part of the selection process for the F1 Future Stars debut. In Canada, ASN Canada's Paul Cooke brought together some of the country's young superstars in the sport of karting to be part of the Canadian Grand Prix in Montreal.
The real reason for this history and structure lesson is due to the latest news released regarding the upcoming Formula One event at Circuit of the Americas on October 19-21 in Austin, Texas. COTA announced their F1 Future Stars for the lone US Formula One race will be based on a competition at their new kart track…and you guessed it…aboard their rental karts (See Announcement Here).
Before I go on…yes, I understand what they are doing here. It's a great way to drum up business for their karting track, that still as of today, is just a rental track. The lone competition karter that I know of to have made laps around the circuit is 2017 SKUSA Pro Tour champion Jake French. The Texas ProKart Challenge nearly had an event there this season, however, the facility did not sign off on it.
My main point to this rant is about the disconnect that we – the karters in the United States of America – have with our ASN – ACCUS. This was an exciting chance for ACCUS to step in, grab racers from the IKF, WKA, SKUSA, Rotax, Rok Cup USA, and even road race, dirt oval and speedway pavement kart clubs and tracks – from all across the country to fill the 20 spots for young karters to stand next to their racing idols like Hamilton, Vettel, Alonso, Verstappen, etc. Hell, Texas is so large, you could find 20 racers from the many karting clubs or tracks within the state itself – Houston, Dallas, Austin, San Antonio, all with at least two or three kart tracks within their city area.
Instead, COTA and ACCUS is going with random kids off the streets of Austin, who may have no idea what SKUSA does, or what a Rok engine is, or think Briggs & Stratton is a great lawn mower.
I look at this as a missed opportunity for our sport here in the United States. Both Australia and Canada boast about how amazing the experience was for their current karters. Imagine Little League players meeting Mike Trout, Clayton Kershaw or Bryce Harper. Or YMCA basketball players meeting LeBron James, Stephen Curry, or James Harden. Or young football players having a chance to get on the field with Tom Brady, Odell Beckham Jr. or Aaron Rodgers.
It's a slap in the face to our sport as we continue to try to grow it at the local level year after year. Keeping racers and families in karting for longer than 2-3 years is the ultimate goal for not only clubs and tracks, but for the industry itself. The F1 Future Stars program is just one small part to a big problem we face here in the United States, and it just drives us further from those 'legitimate' forms of racing.
After all, where did the Josef Newgardens, Kevin Harvicks and Sebastian Vettels come from anyway…oh that's right, karting.