Time Attack Karting Sets Goal On Bringing In New Racers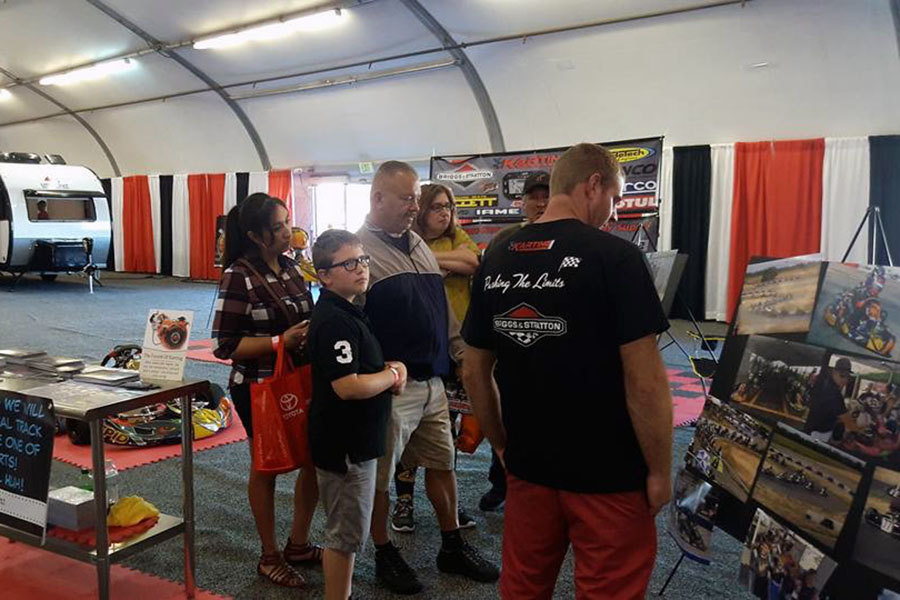 As anyone involved will tell you spreading the word about kart racing seems like an easy task but in reality our sport is our passion and not so easily spread. Time Attack Karting was founded by Patrick of Karting Concepts in the end of 2017 in the Sacramento region of California after seeing a need to appeal to potential go kart racers and this year 5 new drivers entered the scene thru the program. What they did was make a separate company with just the basic go kart info to be the next step from indoor karting. New karters don't need to know about data guages or why one chassis may be better than another, all they need to know is what type of shoes do we need to bring to race. We allow them to experience our hobby since most people don't have the opportunity to just try it out.
That's where we come In with Time Attack, we just give them the basics a go kart and some gear and send them on the track. Over the years we have played around with several formats with different ways of getting exposures but the most important statistic to look at is what is the best method to convert to a new racer because some of the marketing we did got a lot of people to come out and try it but it didn't convert into a racer.
The answer we found was giving a more one on one experience, anyone can go to the indoor kart places and turn some laps but they don't get the personal experience of improving throughout a session so we send 1/2 a day with the drivers and first let them get comfortable then we give them driver coaching and finish it off with some lead follow. 1/2 a day was just enough to give them a taste of what real race karts are about and leaving with a smile on.
Last year they went to 1 auto show and it gained 5 new racers to the Sacramento area. This year they are doing 2 shows in hopes of continuing the growth. Our goal is really to at least equalize the amount of racers leaving the sport with new drivers and eventually the spider effect will come into play where it will start to organically grow and before you know it go kart racing will become a popular sport again. There are plenty of people who do indoor karting in the area we are trying to figure out how to get them to take the next step. For next year we have planned to do a COMP day where we will do a large marketing blast and run a 3 lap qualifier for 100's of locals and the fastest driver will get a free arrive and drive day in the Briggs 206 class. We gained 5 new racers from the program which may not sound like a lot but it's a start in the right direction, for 2019 our goal is to get 10 new racers involved in karting we are already gearing up to work hard in this off season. Stay tuned…