Canadian Open: Win Your Ticket for the Rotax Grand Finals
Event open to foreign drivers - raffle engines for Micro/Mini, Junior and Senior Max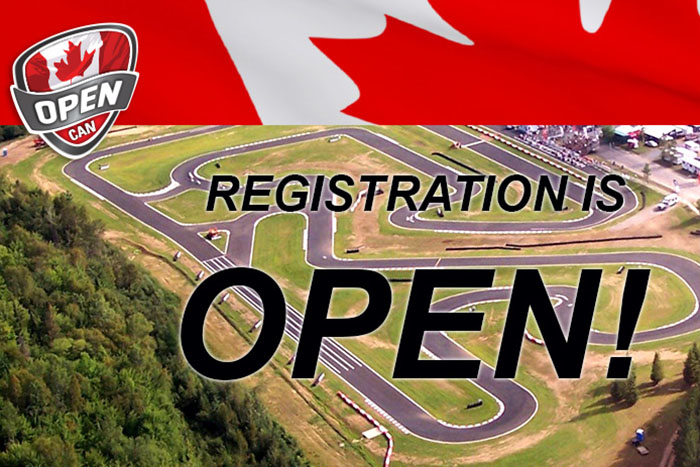 The 2018 Canadian Open will take place in Mont-Tremblant (Québec) Canada between August 31st and September 2nd on the fantastic Mont-Tremblant karting track, home track of Formula 1 driver Lance Stroll.  The event is a National event open to foreign participation.
This event is the National Final of the Canadian Rotax MAX Challenge and five (5) invitations to race at the Grand Finals in Brazil will be awarded. Foreign drivers are eligible to win the ticket. Shifter and Briggs & Stratton classes are also on the program.
Based on the Rotax MAX Challenge Grand Finals, raffle engines are provided for Micro/Mini MAX, Junior MAX and Senior MAX classes.
Rotax classes on the program are:
Micro/Mini MAX
Junior MAX
Senior MAX
DD2
DD2 Masters
Note that the Micro/Mini class is not a combined class but only one class using the technical Mini MAX rules and covering the age of 8 – 13 y.o. The winner of each Rotax class on the program will earn the invitation, whatever the nationality of the winner. In order to provide an equal chance to participants, engines will be provided by the event organizer in the Micro/Mini MAX, Junior MAX and Senior MAX classes and will be handed out by raffle. DD2 and DD2 Masters drivers must provide their own engine.
Support classes are:
Briggs & Stratton (LO206) Junior, Senior & Masters
Open Shifer: Shifter & Shifter Masters
It is important to underline that all classes are limited to thirty (30) entries.
For complete information on the event such as schedule, Supplementary regulation, entry fees, support classes and registration link, see www.maxchallenge.ca
For further information about the event, contact Kim Veillette at 1.514.313.9676  ext. 2 or by e-mail at kveillette@kartingjimrussell.com