Race Report: Formula Karting Championship – Round Three
Cash Money Claimed by the TaG100 Superpro Formula Masters Winner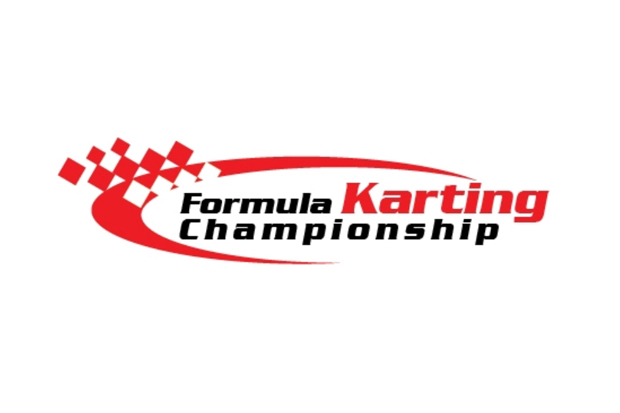 The Formula Karting Championship (FKC) hosted the third race of their inaugural season at the historical Adams Motorsports Park in Riverside, CA on June 16th, 2018. Over 100 racers and fans attended, bringing together some of the best novice and pro karting drivers, tuners, engine builders, and teams of Southern California.
The MDG Karting sponsored KPV 100cc Formula A (Senior) category brought familiar faces and although it was a smaller group, there was very exciting and close racing. Cameron Noble impressed us all by landing pole position in qualifying putting a tenth on the field. However, MDG Karting driver Eric Slivkoff battled to the front in both of the heat races and the main, dominating and winning all 3 races of the day. Slivkoff was followed by Michael Monaghan and Noble, respectively, in the main event to round off the podium.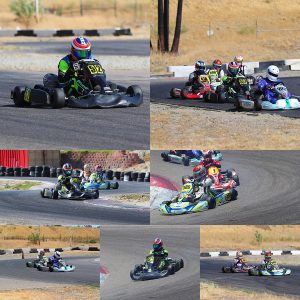 The largest field of the day was the KPV 100cc Formula M (Masters) and the KPV 100cc Formula B (Sportsman) combined division. Fourteen drivers contested in this highly competitive field. The top drivers in the Masters division are running within a few points of each other in the championship. Le Cont tires continued to be the dominating tire choice for this class where drivers can choose between the Le Cont brand and another brand of tires. MDG Karting driver Bryan Lampe stretched his lead in the championship with a flawless drive to win both heat races and the main event. Gary Hall III, Mark Tingley, Patrick Lonnee, and Vince Lefevre rounded out the Masters field in second through fifth places, respectively. Mitchell Delgado finished first in the Sportsman category, claiming third place overall in the field.
The growing number of entries in the Mike Manning Karting sponsored combined TaG 100 Formula M (Masters) and TaG 100 Formula A (Senior) categories gave the fans some exciting racing throughout the day. The Masters main event was won by Hayner Racing Team driver Chad Hawkins, who was challenged by the second place runner, MDG Karting driver Stu Hayner the whole day. Robert Collins, who also entered in the TaG100 Superpro Formula Masters main event, finished a strong third place. The TaG 100 Formula A Senior class had Championship Leader Henry Falls-Hand dominating the day with great pace, followed by fellow MDG Karting driver James Hayner. Third place in the main event went to Cesar Hernandez, who has demonstrated consistent pace throughout the season so far.
For the first time this season, FKC hosted a TaG100 Superpro class as part of the race day schedule. This Le Cont sponsored class ran their money race at the end of the day after a Driver Introduction and warm-up laps led by the Phil Giebler Racing Ricciardo Kart 125cc ROK Shifter Pace Kart. It was a fantastic 23-lap battle to the checkered flag, and Derek Zimmerman drove across the line in first, taking home $500 in cash money. Travis Irving and Paul Bonilla grabbed second and third, taking home prize money of $200 and $100, respectively. Zimmerman is leading the four race championship with 3 races to go. Travis Irving and Jonathan Silva are trailing 2nd and 3rd. With one race drop allowed, anyone still has a chance to win the grand championship price: a Vortex 100cc VLR Engine. Additional cash money will be awarded to second place in the championship with a $250 cash prize, and third place will win $150.
In the combined Shifter 125 Formula A and Shifter 125 Formula B combined category, Josh Lane gave our current points leader Robert Heck Jr. a run for his money. The two ran nose to tail, but Lane drove it home to win his first FKC race in his DR kart on his KZ power plant. Quinton Bineau continued to stretch his points lead in the FB class and dominated the entire day. FKC would like to give a round of applause to veteran driver Troy Starheim who came out of retirement to compete in the shifter division. Starheim finished 2nd in FB.
Look out for a big field of shifter drivers as we head to Buttonwillow with the introduction of LeCont SuperPro 125 Shifter Money Race on July 21.There will be a guaranteed minimum of $800 payout to the top Honda, KZ, and ROK Drivers OR a 50% payout of all entry fees, whichever is higher. Overall top three race winners will win trophies as well.
Another exciting and new feature of the day was the first ever FKC 125 Shifter Time Attack Invitational. Phil Giebler Racing sponsored the invitational with their rocket Ricciardo Kart 125cc ROK Shifter complete kart package. Drivers had only three laps to put down their fastest times. Jake Drew, a factory Phil Giebler Racing TaG driver, won the fastest time of the day for the time attack. Jake along with several other FKC 100cc drivers, like Henry Falls-Hand and Eric Slivkoff, put down some very impressive lap times. Falls-Hand and Slivkoff had never had the opportunity to drive a shifter kart before. The Shifter Time Attack also brought some shifter veterans like Steve Buckner, Ron Eubanks, Ron and Dino Dila, and Gabriel Podboj behind the wheel of a kart again. Ron Eubanks was the winner of fast time for the Veterans division.
For complete race results from the Formula Karting Championship Round #3, please visit https://speedhive.mylaps.com/Events/1544155.
FKC will continue with its fourth round at Buttonwillow Raceway on Saturday, July 21st. There will be two SuperPro Money races: TaG100 Superpro and SuperPro 125 Shifter, with over $2000 of prize money or more up for grabs. FKC would like to give a huge thanks to all of its sponsors, drivers, families, and teams for their continuous support during their inaugural season. For more information about the Formula Karting Championship, please visit http://www.formulakartchamp.com, or "Like" them on Facebook, @formulakartingchamp.