Race Report: ROK Sonoma Presented by Sanzaru Games – Round 4
Michael Avansino weaves his way to the top of the Podium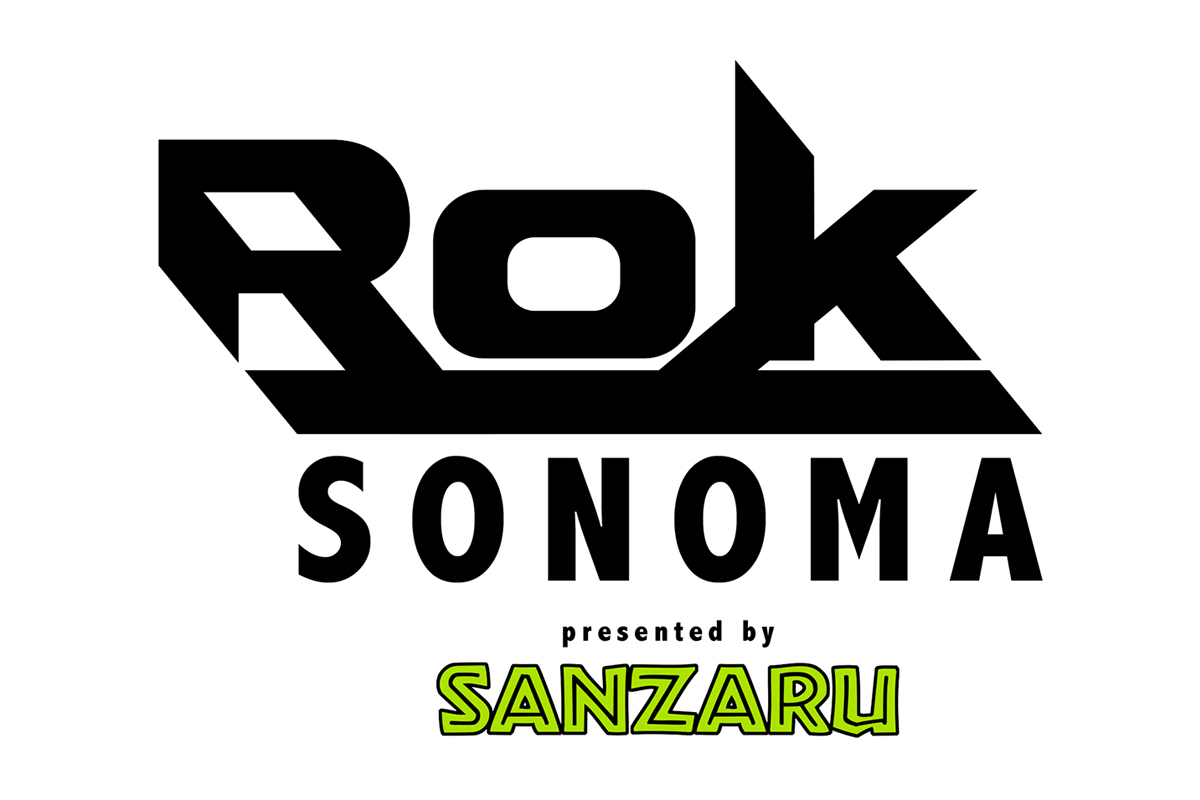 The day started off sunny with a slight breeze making for perfect racing weather which produced some great driving by all the classes. The Feature Race of the day was the Molecule Senior ROK class and they too did not disappoint.
PreMain 1: Ryan Tate qualified on pole and would lead the race outpacing the other drivers with every lap. Michael Avansino was the driver to watch as he missed qualifying and started in the back but that did not deter him. On the first lap he passed Alejandro Marquez coming out of turn one and Christopher Martin at Monaco. Then on lap three he swapped with Jovy Levin at the Maker followed by Dakota White on lap six. Next he had to pass Bijoy Garg. Garg had held the second position at a steady pace for the first ten laps but now was pressured by Avansino. Avansino attempted to pass Garg at Monaco but couldn't get it done so he tried again at Laguna. Finally, coming around the last turn he made the pass. Tate however, was well in front so that left Avansino in second, Garg in third followed by White, Martin and Levin while Marquez did not finish due to mechanical in lap 6.
PreMain 2: The drivers started again as they qualified. This time it was Garg and Tate who would trade spots at the first turn then again at lap seven with Garg holding first and Tate second through the rest of the race. Avansino would again make his way from the back, passing Martin at turn one, White at Tic Tac Toe and Levin at the sweeper. He was finally able to pass Marquez at lap four taking third. Marquez would finish fourth followed by Levin, Martin and White.
For the Main, the starting positions would be Garg on Pole, Tate off pole, followed by White, Avansino, Martin and Levin and then Marquez. Turn one is where all of that changed. Garg would fly through but Tate and White would swap while Levin and Martin would switch. Avansino passed Tate at Tic Tac Toe, then a few laps later, White at the Sweeper. Garg was on the move with a large lead but Avansino was chasing hard. With each lap he would gain on Garg and at the half way point of the eighteen laps he caught and passed Garg at Laguna. At this point Tate was third but would move into second after trading spots with Garg at Krammer. Alejandro Marquez had been out the first three races of the season recovering from back injury but that didn't hinder him with a great drive from last to finish fourth followed by Levin, White and Martin. All these drivers put on a great show with hard but clean racing throughout the field.
We have a new photographer, Mike Doran of www.mikedoranphotography.com. To find your driver on his website, click on the tab marked Photo Ordering to view the race photos, grouped by kart number. You can buy individual photos or packages. Pricing for driver packages are $75 for 30-40 images of a single driver for one race delivered via Dropbox. $250 for all images for a single driver for the remaining 5 races delivered via Dropbox. If you would like specific pictures taken of your driver contact Mike at procam11@gmail.com or talk to him at the track on race day.
The Molecule Feature class for Race #5 on July 8 will be the Junior ROK Shifters and 80 Masters combined.
ROK Sonoma Presented by Sanzaru Games Round 4 Results
Molecule Micro ROK
1st Anthony White – $30 Sanzaru Bucks
2nd Casey Moyer
3rd Andrew Freire
Molecule Mini ROK
1st Stephan Eisert – $50 Sanzaru Bucks
2nd Adam Freire
3rd Christian Cameron
Molecule Junior ROK
1st Aiden O'Neill – $75 Sanzaru Bucks
2nd William Ferguson
3rd Nolan Siegel
Molecule Senior ROK
1st Michael Avansino – $100 Sanzaru Bucks
2nd Ryan Tate – $50 Sanzaru Bucks
3rd Bijoy Garg – $30 Sanzaru Bucks
Molecule Master ROK
1st John Breidinger – $50 Sanzaru Bucks
2nd Calvin Ku – $30 Sanzaru Bucks
3rd David Palic
Molecule Junior ROK Shifter
1st Bryson Lew – $30 Sanzaru Bucks
2nd Aiden O'Neill
3rd Cole Shade
Molecule Senior ROK Shifter
1st Enzo Prevost – $75 Sanzaru Bucks
2nd Zach Pettinicchi
3rd Adam White
Molecule Master ROK Shifter
1st Patrick O'Neill – $50 Sanzaru Bucks
2nd Nick Major
3rd Michael Guasch
Molecule 80 Masters
1st Mat Kattanek – $30 Sanzaru Bucks
2nd Roger Cornwell
3rd Geoff Provo
All results and points can be seen on the series website at www.sanzarukarting.com