Musgrave Continues PKC Domination at CalSpeed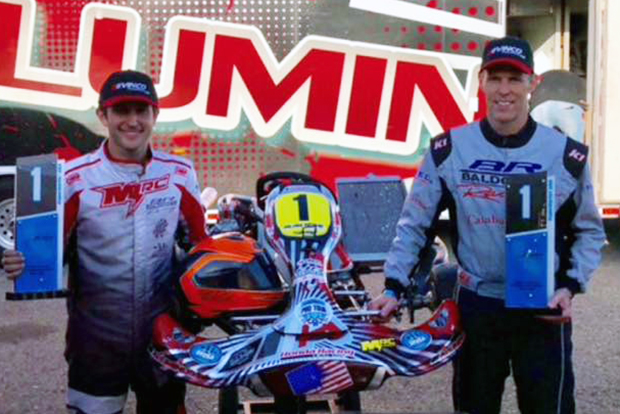 Musgrave Racing Company driver Bily Musgrave would continue his dominance in the SKUSA California ProKart Challenge Series by leading wire-to-wire at Calspeed Karting Center.
Behind the wheel of his MRC/Aluminos, Musgrave would run the table to sweep everything in the Mad Old Nut S1 Pro Stock Honda class. Musgrave would earn the pole, lead every lap of competition and set the fastest lap in both heats and the main event. Simply put, it was the epitome of a perfect day. "We had a flawless weekend in the S1 class," said Musgrave. "Our Aluminos chassis was on rails all day with a completely neutral set up and our engine program was on point as well."
In the Phil Giebler Racing X30 Senior class, Musgrave would enjoy his strongest showing of the year with his Mad Old Nut/Mad Croc kart. Musgrave would qualify fifth and and would claim fifth and fourth in the heats. As the main event started, Musgrave would quickly grab the lead but an unfortunate problem would force Musgrave to retire from the day. Still, his improved form in the class has Musgrave optimistic. "The Mad Old Nut/Mad Croc X30 has been a work in progress all season and I think this weekend showed how far we've come," said Musgrave. "We're really looking forward to the next SKUSA PKC event in Santa Maria."
The 2018 California ProKart Challenge will resume on July 6-7 at Santa Maria Kart Track. Musgrave would like to thank all of his supporters including Musgrave Racing Company, Aluminos, Mad Croc, Mad Old Nut, Chaparral Motorsports, Pro Circuit, Motocross Action Magazine, 6D Helmets, Piston Bones, Baldozier Racing, Yesnick Racing, SKUSA, LAKC, Evinco Tires and VP Fuel.