Race Report: KPX Karting Championship – Round 2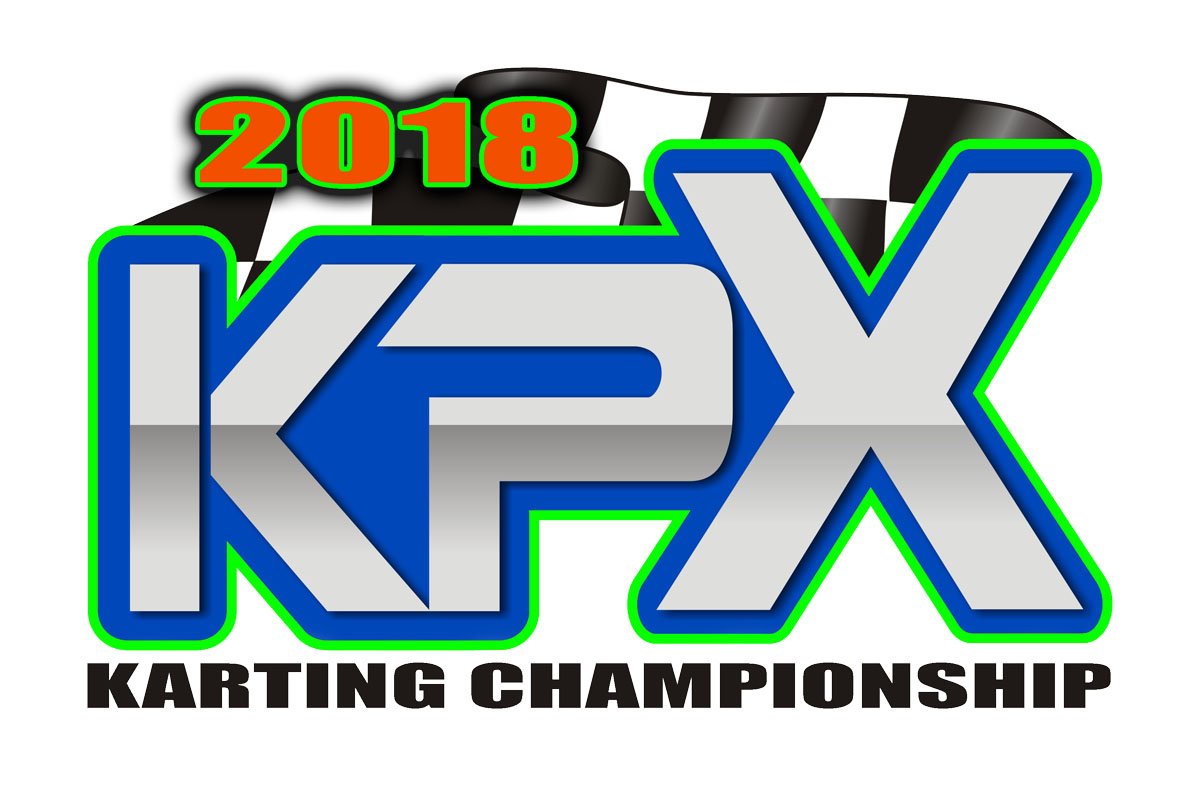 A jammed packed Tom Dash Memorial Speedway in Atwater, CA was the scene of Round 2 of the KPX Karting Championship. Sundays scheduled event was home to 112 racers all within seven classes comprising of two motor packages the KA100 and the 206. KPX and the Atwater team did a great job of getting everyone situated into their tight pit spots for the weekend. The race was run very well and on schedule. KPX has worked hard to fit all the racers request into the race weekend, yet they are making it happen.
Junior 1 206 is making a strong appearance again with 19 entries in Atwater. Carson Kragh had fast time in Qualifying beating out Trenton Helie by only two hundredths. The Pre-Final had lots of action as everyone behind the race winner Kragh battled for position. Ethan Nascimento came up to second position after starting in fourth and Chase Hand held his spot to finish third. Helie battle back up to challenge Kragh for the win and even attempted a last lap pass but Kragh overcame the pressure to take the win in the Main Event. Helie finished second. The guy that stole the show was Stephen Eisert coming all the way from the back to finish in a respectable third place.
Junior 2 206 always is a stacked field and Round 2 was no different with 18 participants. Dakota Tate ran fast time in Qualifying. Tate had some competition in the Pre-Final as Sophia Storey came from fourth to win the race. Tate finished second. Aiden Kempf put down the fast lap of the race finishing third. Lots of action in the Main Event unfortunately resulted in Tate receiving a black flag after contact with Storey sending Storey back finishing ninth. Some new but not so new names came racing into the top three. Boden Barnwell finished the day in P3. Garrette Randolph Jr. finished in P2. Nobody had enough to catch Kempf who got the win.
Junior KA100 had a respectful seven karts in its field of top notch drivers. Dakota Tate also took the pole in this class. Tate dropped back to third in the Pre-Final after having a good battle with Garrette Randolph Jr. who finished second and Aiden Kempf who stole the win. The Main Event consisted of yet another nail biter. Randolph Jr. took an early lead. Tate battle back to P1 but that was not long lived as Kempf took back the top spot. Kempf held the lead to win with Randolph Jr. right behind in second and Tate right there as well finishing third.
Heavy 206 is working to grow its class still putting ten karts on the track. Tyler Agan had fast time in Qualifying. Shortly into the Pre-Final Brian Hill worked passed Agan to take the win leaving Agan in second. Hill continued his conquest to win the Main Event until a lap kart intervened costing Hill a possible win. Agan capitalized on this event and took a large lead eventually winning the event. Brandon Apodaca finished second with Kyle Abbas right behind him in third.
The best 17 Masters 206 drivers around arrived on site for Round 2. Jack Arluck got pole beating out Jeff Wamre by only three thousandths of a second. A nose to tail race is what we got in the Pre-Final as Arluck, Wamre, Brian Gallagher, and Mat Kattanek all r aced for a win. Kattanek couldn't get above P4. Wamre led about half the race until Arluck and Gallagher took back the top spots on the last two laps. Arluck finished in second leaving Gallagher to take the win. The racing stayed tight in the Main Event. Gallagher couldn't hold his lead very long dropping back to finish P3. Kattanek pushed his way up to finish second. Arluck put on a clinic holding the top spot from all intruders and winning Round 2 of the KPX Karting Championship.
Senior KA100 is taking on steam as they had 12 great drivers show up. Eric Huang came out strong putting it on pole. Zach Rivera drove up from fourth in the Pre-Final to take this win just ousting Grant LeClaire and right behind LeClaire was Huang. The racing stayed close in the Main event but nobody had enough to get the pass done. Huang finished P3, LeClaire P2, and Rivera taking home his second win in a row.
As always, the Senior 206 class arrived in style hosting a 31-kart field. Grant LeClaire doing double duty took the pole position. The top five were very patient as they all pushed each other to take a second lead over the rest of the pack. Although there was a battle for the lead for about three laps the finishing order was Alieja White in fifth, Kenny Manchester in fourth, Tyler Agan in third, Grant LeClaire in second, and David Vasquez winning. The Main Event was the action-packed event of the day. Many karts attempted to penetrate the top five with minimal success. Logan Mitchell was able to get into the top five by making a last lap, last turn pass finishing fifth. Manchester finished fourth right behind Vasquez. Agan and LeClaire walked away with a two and a half second lead over the rest but Agan didn't have the speed to get past LeClaire who took home the big win.
Atwater almost beat the record race attendance, which is currently held by Prairie City at 119 karts for a single KPX race event. Prairie City is home of Round 3 of the KPX Karting Championship and can break their own record. This should be a huge showing for the KPX. Round 3 is June 16-17. This is a perfect outing for any Father's Day. Check out www.KPXRacing.com for more information.